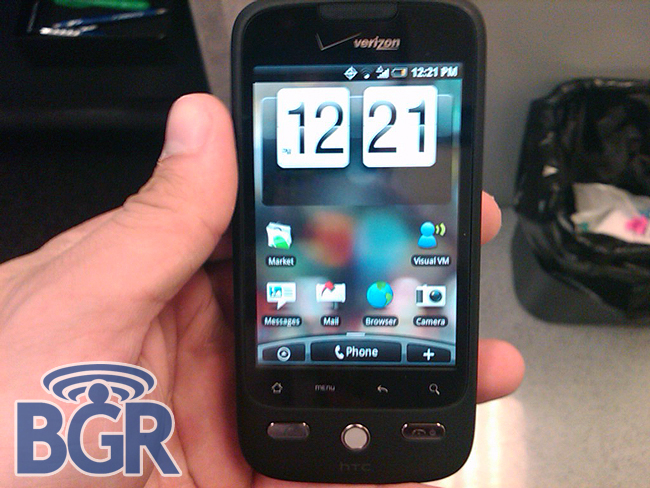 Who's up for one more shot of the HTC Droid Eris? One of our connects wrote us in and dropped this photo on us. They also said, "Overall the same as the Sprint Hero but for some reason it seems faster, slightly thinner and taller." Otherwise it "seems the same" and is running Android 1.5. We already told you the Droid Eris will be powered by a 528MHz Qualcomm CPU, and while it won't ship with Android 2.0, well, you know where we're going with this…
UPDATE: Updated with better shot!
Thanks, PhenomenalONE!