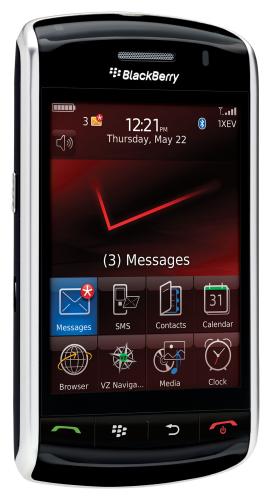 Here's the skinny on this situation… We had heard various return rates on the Verizon BlackBerry Storm from three (actually four, but we'll discount the last one) extremely credible sources of ours. These ranged from 35-50% in some markets/regions. That is an absurdly high figure, folks. While we trust our sources, we wanted to continue to dig until we wrote up a post on it here. We let a publication quote us on that, because that is what we had heard. No harm, no foul. But we weren't going to post on it here until we had 100% confirmed it.
Verizon Wireless hit us up and here's what a Verizon Wireless official had to say: "The Storm has the lowest return rate of any of our PDAs and at this point in its life cycle, it has the lowest return rate of any PDA we currently sell."
We'll let you guys do all the talking. Own a Storm? Happy with it? Returned it? Know friends that are happy/returned theirs? Hit us up so we can get some good feedback and your thoughts on this.