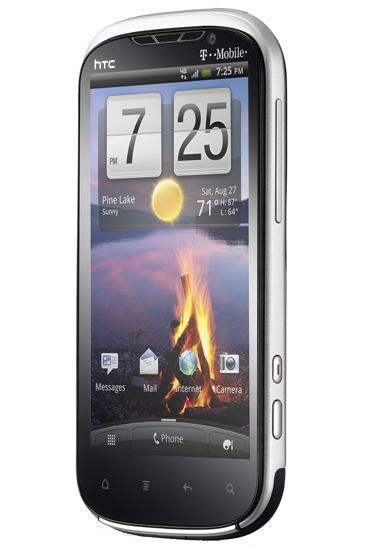 Moments ago, T-Mobile took the wraps off three new devices. The newly introduced HTC Amaze 4G (pictured above) and Samsung Galaxy S II are the first smartphones, T-Mobile tells us, that will take advantage of the carrier's blazing fast HSPA+ network with 42Mbps speeds. The Amaze 4G features a 1.5GHz dual-core processor, an 8-megapixel camera with 1080p HD video recording, a rear illuminated sensor for night shots, a 4.3-inch qHD Super LCD screen, NFC support and the Android 2.3.4 Gingerbread OS. Hit the break for more.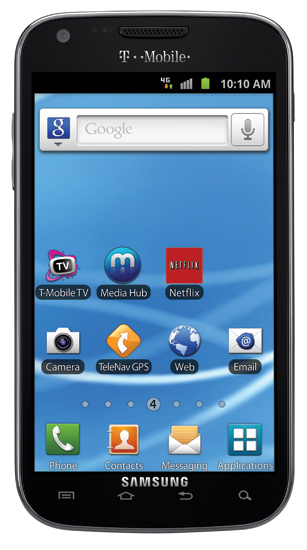 T-Mobile's Samsung Galaxy S II (pictured above) packs a Qualcomm Snapdragon S3 1.5GHz dual-core chip, a 4.52-inch Super AMOLED Plus display, NFC and Android 2.3.5 Gingerbread. T-Mobile also introduced a brand new portable mobile broadband access point dubbed the Sonic 4G Mobile HotSpot (pictured below), which harnesses all 42 theoretical megabits-per-second and serves them up to you over Wi-Fi with support for up to five devices. The Huawei-manufactured device features an OLED external display in addition to an SD card slot for file sharing.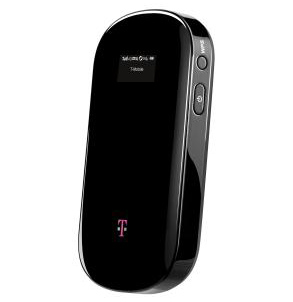 The HTC Amaze 4G and Samsung Galaxy S II are slated to become available online on October 10th and in stores on October 12th for $259.99 after $50 mail-in-rebate and $229.99 after $50 mail-in-rebate, respectively. The Sonic 4G hotspot will also be launch in October.