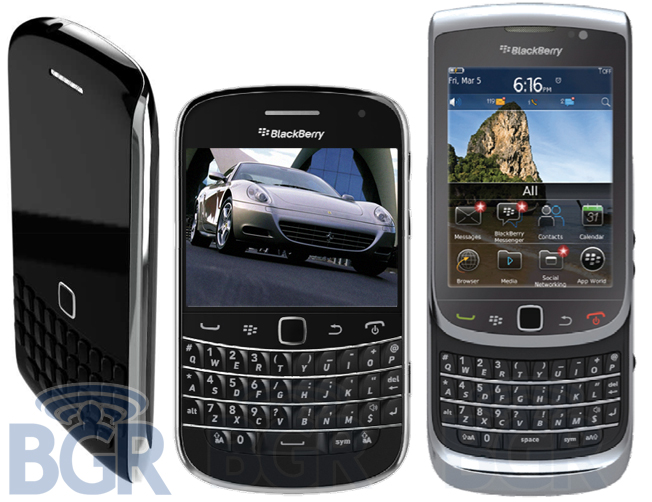 We broke the news on practically all of RIM's 2011 BlackBerry smartphones, and even scored some hands-on time with more than a couple of them. We wanted to take a minute to highlight the new products coming out of Waterloo now that all of the phones have leaked in some form. Remember, a lot of these are codenames that obviously won't make it to retail — this is how the company keeps track of the devices internally and sometimes a single product can have multiple codenames.
BlackBerry Bold Touch (codename: Dakota)
This is the big boy from RIM this year — it's the BlackBerry that BlackBerry users have always said they wanted, a BlackBerry Bold with a touchscreen and very solid specs. The BlackBerry Bold Touch (it's possible the name will differ at launch) combines RIM's latest industrial design with a viciously modern twist, and bakes it all together with a screaming 1.2GHz Qualcomm CPU, a 2.8-inch 640 x 480-pixel touchscreen display, 8GB of internal storage, 768MB of RAM, a 5-megapixel camera with 720p HD video capture, and even NFC support. Any serious BlackBerry user will be picking this up when it launches, and we've heard it's currently tracking for a global release in June or July.
BlackBerry Touch (codename: Monaco / Monza)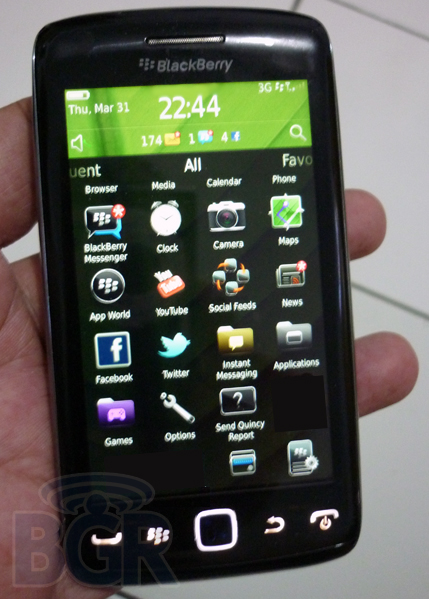 The BlackBerry Touch (the name may differ at launch) is the company's flagship full touchscreen product and from what we've heard, it's shaking off the BlackBerry Storm moniker that people associate with one of the worst ideas to come out of RIM — a half-baked product that featured a SurePress keyboard, which really only meant that you surely pressed the wrong damn letter. In any case, the BlackBerry Touch ditches any sort of complicated screen mechanism for something a little bit more straightforward — a big, beautiful 3.7-inch 800 x 480-pixel capacitive display. It's also powered by a 1.2GHz Qualcomm processor, has integrated NFC, and with RIM's latest OS upgrade, BlackBerry OS 6.1, the device is incredibly speedy. OS 6.1 also provides enhanced graphics and gaming capabilities, so watch for this phone to be the most game-friendly BlackBerry of all time. The BlackBerry Touch is currently looking like it will be released in the second quarter globally. Verizon Wireless will also be getting a CDMA variant of the handset.
BlackBerry Torch 2 (codename: Jennings)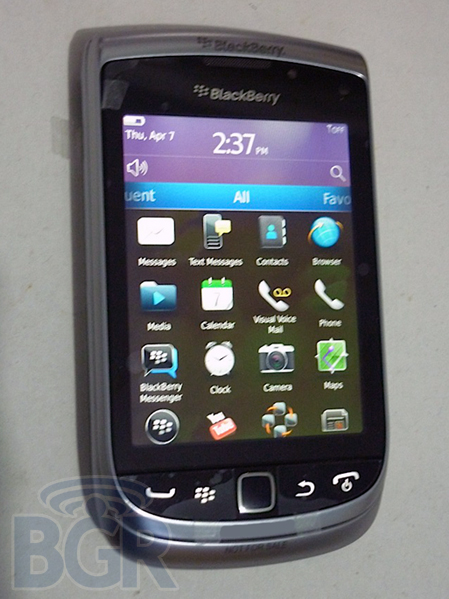 RIM's BlackBerry Torch product line is interesting. On one hand, it combines the best of both worlds — a touch display and the tried and true BlackBerry keyboard. Unfortunately, the first BlackBerry Torch seemed like a product that was around three years too late. It was underpowered, featured a display with a terrible resolution, and its software was buggy, slow, and clunky. Good news, however — the BlackBerry Torch 2 morphs the Torch into a competitive product that should prove to be a worthy upgrade to the original Torch. We're talking about a 1.2GHz Qualcomm processor (noticing a trend, here?), a 3.2-inch 640 x 480-pixel capacitive display, 8GB of built-in storage, 512MB of RAM, NFC, and more. The BlackBerry Torch 2 should be available globally late this summer.
BlackBerry Curve (codename: Apollo)
The BlackBerry Curve, since it was introduced, has been RIM's most popular lineup of BlackBerry smartphones. Gone are the days of having to choose between a Curve that only had GPS and didn't have Wi-Fi, or vice versa, and the latest BlackBerry Curves have provided decent specs at relatively low prices. The new BlackBerry Curve refresh, however, brings the entire Curve lineup up to date, and in a sexy way. The device doesn't shake the 480 x 360-pixel display, but it adds a 800MHz processor, 5-megapixel camera, 512MB of storage and 512MB of RAM, NFC, and more. This also looks like it will be a summer release.
BlackBerry Curve (codename: Orlando)
This is a little bit of a curveball, but there is a BlackBerry Curve with a touchscreen in addition to a QWERTY keyboard, more like a baby brother to the BlackBerry Bold Touch. We're told this device will feature practically the same specifications as the BlackBerry Curve (Apollo), and will look almost, if not, identical. We'll have to see how this shakes out and how the company plans to differentiate between the two — touch, and non-touch — Curve devices.
BlackBerry Curve Touch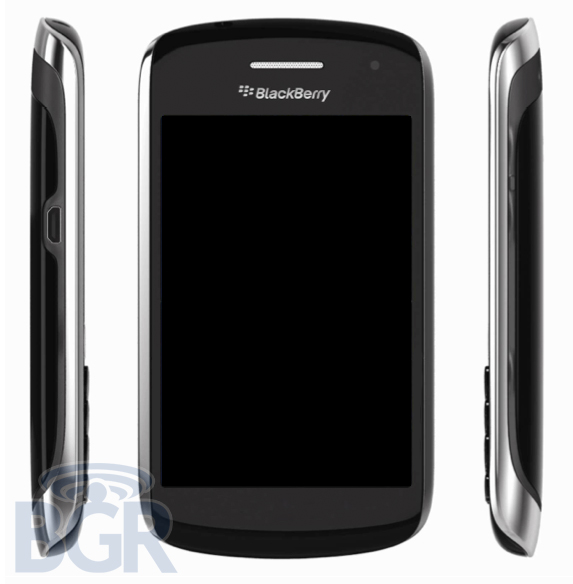 You know what? This is the real curveball. Not content with stopping at a flagship full touchscreen handset, RIM is gearing up to release a phone known as the BlackBerry Curve Touch, and it's a full touchscreen device with the proportions of the latest generation (unreleased) BlackBerry Curve. As far as specifications, we're anticipating the BlackBerry Curve Touch will utilize the same internals as the other devices in the BlackBerry Curve lineup — 800MHz processor, 5-megapixel camera, NFC, and more. The BlackBerry Curve Touch should look like the image above with the addition of a trackpad for navigation, and the standard four BlackBerry keys beneath the display.
RIM certainly seems to have some big devices planned for 2011. With specifications that finally match up with the year of release and a reasonably decent OS upgrade before the company switches over to its new QNX-based OS, there's plenty for BlackBerry lovers to be exciting about in 2011.