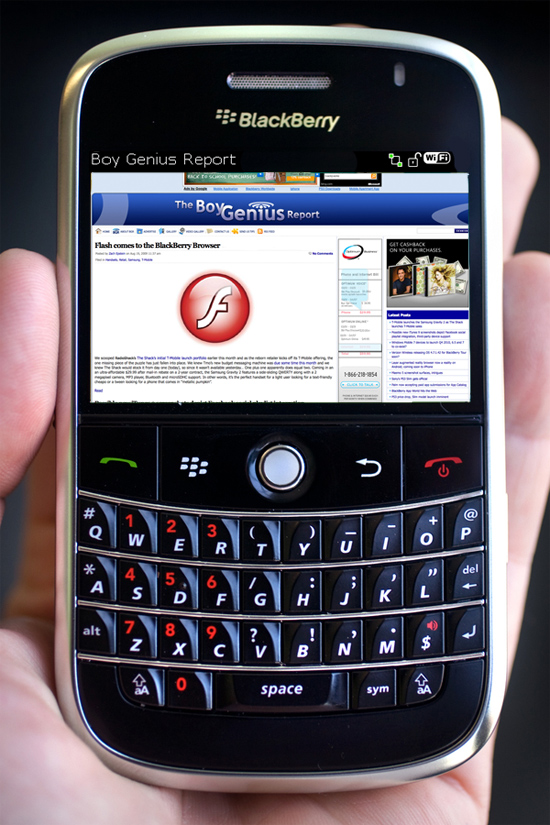 We've been gathering details over the past month or so on this, and it's pretty much confirmed: Research In Motion is planning on integrating full Flash and Microsoft Silverlight support into their BlackBerry web browser. Read that again boys and girls — full Flash support, not Flash lite.
You know when the word "planning" is used in the same sentence as RIM, however, that it probably means it's a while away. And it is. We've been told this won't happen until next summer or right before it as RIM needs their devices to be more beefed up as well as have access to higher data speeds for this to work effectively (HSPA and LTE). RIM has already achieved over 10Mbps downloads on next generation BlackBerrys in the test labs with test LTE equipment so it's looking good, folks.
Oh yeah, before we forget. We've heard that we should see the BlackBerry 9700 hit AT&T right in time for a nice Black Friday launch if testing goes smoothly. Trackpad and all.