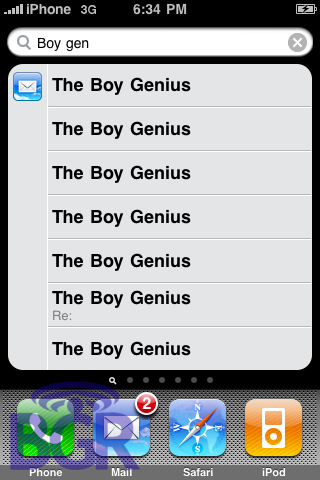 One of our ninjas just sent us in shots of the iPhone running OS 3.0, so we figured we'd put them together in gallery for everyone. There aren't any earth-shattering features in here, but still, it's always good to have a gander at what's to come. Hit the gallery link for the shots!
Thanks, Robby!
P.S. For all your workaholics, we've been told there is Exchange 2007 remote search built into the mail application now.
Click on over to our iPhone 3.0 screenshot walkthrough gallery!