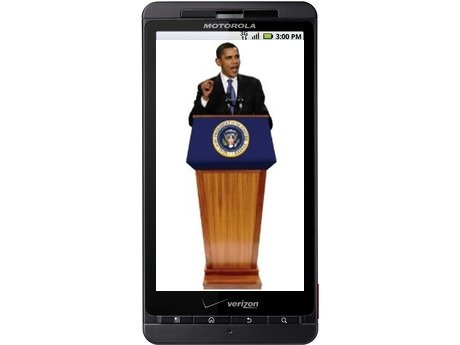 The city of New York has teamed up with the FCC and wireless carriers to unveil a new emergency alert system called PLAN. PLAN can notify mobile users in a specific geographic location of a hazardous or potentially life threatening situations. The new system was announced a few days ago at an event at the still-under-construction World Trade Center site, and New York City Mayor Michael Bloomberg commented:
One of the many lessons that were reinforced on 9/11 is the importance of getting clear and accurate information to the public–that's why we've made improving our emergency public communications a top priority. As part of this effort, we're harnessing tech in innovative new ways, which is something I found to be effective in both business and government for improving service delivery.
The system taps into the existing Emergency Alert System that notifies the public of an emergency by radio or TV, though PLAN (Personalized Localized Alerting Network), takes emergency alerts into the modern age with a pretty smart system. With a compatible phone, your mobile device will be able to receive an emergency alert based on your geographical location. For instance, if there was an alert about an imminent threat to public safety for New Jersey (nobody likes New Jersey) and you were not in New Jersey at the time, you would not get the alert. PLAN consists of three alerts: those issues by the President, alerts warning of imminent threats, and Amber Alerts. The last two can be blocked by an individual but not an alert from the President. The system will be available in New York and Washington, D.C. by the end of the year, and will roll out nationally by April of 2012.
Read [PDF]