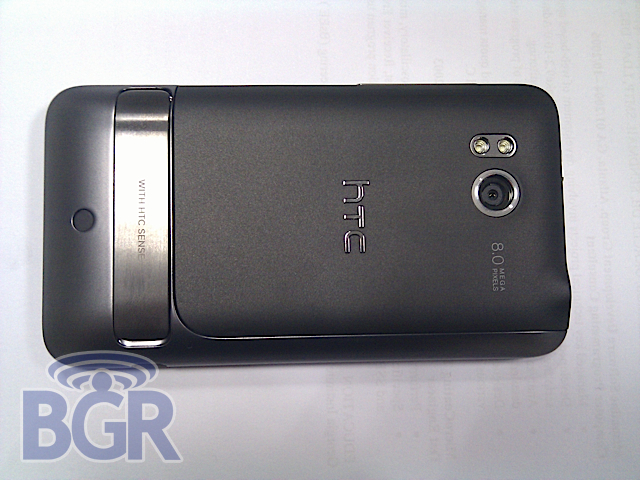 Remember that Verizon Wireless roadmap we leaked? Well, it's all coming together pretty nicely. We have just got our hands on images of one of the upcoming HTC devices we wrote about. Our source describes the phone as being an EVO in a larger and more polished Nexus One body; brushed aluminum, very upper end of the market, you get the picture. "It makes the Droid 2 look like a kids toy," our source told us. No word on if it is a global device, although… we're betting it is. From what we can see the device has an 8 megapixel camera with dual-LED flash, kickstand, 4.3-inch screen, 3.5 mm headphone jack, and, wait for it… a front facing camera.
We don't have a release date yet (or a name), but we're already counting down the days until we can get one of these in our offices.
Thanks, Anonymous!
Click on over to our mystery HTC EVO-like device gallery!