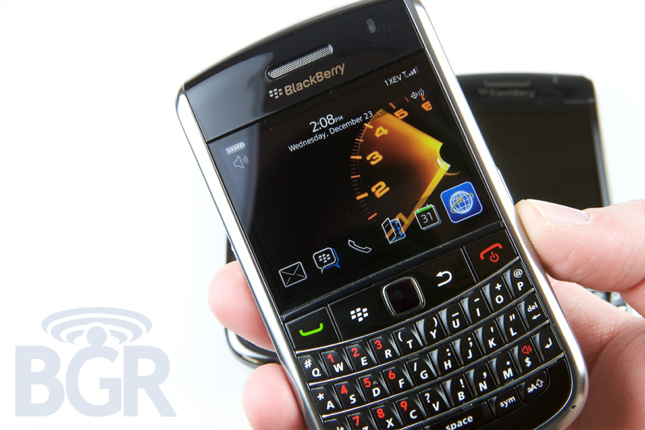 What could be better than the original BlackBerry Tour? Well, the BlackBerry Tour2 obviously. We've just got a hold of one and will be putting it through our normal thorough review processes, but in the meantime, here are some first impressions:
Physical size is nearly, if not identical to the original BlackBerry Tour
The trackpad works great, just as you'd expect
We guessed the original Tour was slightly underpowered, and we were right. Fortunately the Tour2 seems to use the processor found in the Storm2, and that's a welcome improvement. In the short time we've been using it, there aren't many slowdowns that we'd normally get on the Tour, and the device feels much more snappy
The keyboard remains at greatness status
Wi-Fi works like any other BlackBerry
All in all a much-needed upgrade to keep Verizon and Sprint's BlackBerry lineup current, and it might even be the device that sways me from my BlackBerry 9700… Photos in the gallery!
Click on over to our BlackBerry Tou2 9650 Hands On gallery!