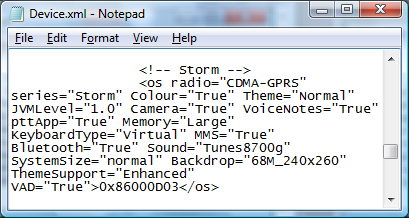 It almost seems like we're unearthing a new BlackBerry model every week. There were a number of doubters on the internet when we first posted news of the BlackBerry 9100 and external display. Those rants were quickly hushed when we brought you pictures of the BlackBerry Kickstart just two weeks later. The naysayers stating our pictures were of a dummy device were further pushed towards the land of mum when we posted more evidence of the flip-phone BlackBerry just days later.
Moral of the story? Believe the hype, we're almost always right.
In similar fashion to our exclusive breaking stories on the BlackBerry 9100, we now have evidence of a couple more devices and confirmation of others. No flashy pictures of unreleased devices this time. No mock-ups, either. This post is truly for the fans who feed on news of all sorts.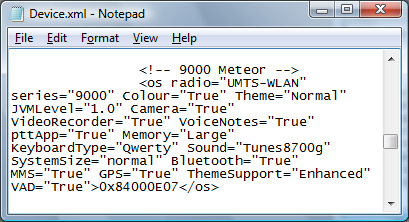 First up, just to brush the dust off an already old record, despite the lack of a physical device release – the BlackBerry Bold / 9000 / Meteor.
Next up, the BlackBerry Javelin, the non-3G Bold-looking device (with a larger screen resolution). Remember Mr. Javvy?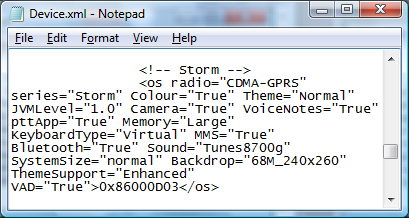 Following closely behind is the BlackBerry Storm, also known as the BlackBerry Thunder, one of the most anticipated RIM devices to date. Rumored to cover both EV-DO Rev A and HSPA, in addition to being the first touchscreen BlackBerry, this should be a promising exclusive release for the collective juggernaut of Verizon and Vodafone. How do you like that virtual keyboard support?
As mentioned earlier, we bring you the BlackBerry Kickstart / 9100 / ReleaseNameToBeDetermined.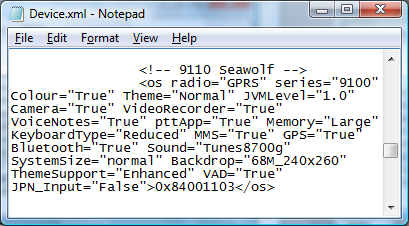 What's this, you say? A follow-up to the yet-to-be-released BlackBerry flip-phone featuring GPS? Welcome to the party, BlackBerry Seawolf / 9110. Yes, once again, you heard it here first. We'll go ahead and start a rumor that this device will launch on AT&T in the United States.
The one that has your pal BG scratching his head – the BlackBerry Aurora. Perhaps this previously unmentioned device is now in the R&D graveyard. The device ID listed for it is the same as the BlackBerry Storm above. And let's not overlook the indicator this device belongs to the Pearl family. Regardless, it is intriguing.
So that's our BlackBerry rundown for the day. Quick recap? BlackBerry Seawolf 9110, BlackBerry Javelin, BlackBerry Thunder, and BlackBerry Aurora. Happy now?