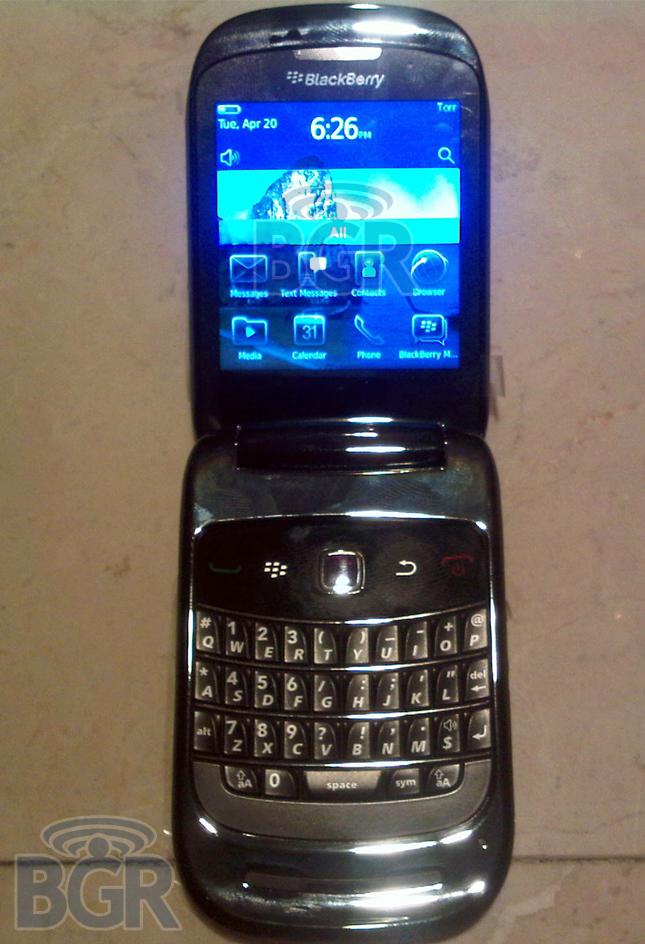 With rumors and rumors of a clamshell BlackBerry device going back ages, we finally have some confirmation on the phone, and in a big way, too. Not only do we have the first photos ever of this BlackBerry 9670, and not only is it the first BlackBerry clamshell ever seen (we don't really count the Pearl Flip), but it's also running the first ever photos of OS 6.0 (on a device). We'd love to tell you all about this brand new BlackBerry device… after the jump!
The BlackBerry 9670 is a CDMA device packed to the brim with a full QWERTY keyboard, 5 megapixel camera (a first!), Wi-Fi, a 360×480 internal display, huge external display, trackpad, OS 6.0, microUSB port, microSD internal storage slot, Bluetooth, and a metallic finish casing. Obviously we're far from final, and things can and will change, but that's a pretty good overview. We're working on getting more information, videos — the whole works –but for now, check out the best high resolution photo gallery of an unreleased, unannounced, unheard of device that you've ever laid eyes on.
Click on over to our BlackBerry 9670 gallery!