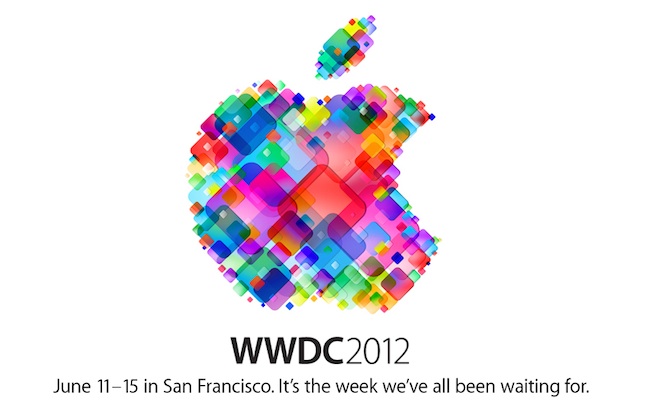 Plenty has been said about Apple's WWDC 2012 conference, which takes place starting on Monday next week, but if you haven't been furiously digging and following along, here are our best guesses based on what we've heard from our sources, what other sites have reported, and common sense.
iOS 6 for iPhone, iPad and iPod touch.

We've covered this at length, but this is a sure thing — iOS 6 is coming next week, and most likely will be available for developers to start getting apps ready for the fall. Look for a redesigned Maps app with 3D maps and no Larry Page, Facebook integration, a refreshed UI, possible widget support, enhancements for enterprises including new mail, calendar and contact features, and much more.
The Apple TV

If Apple makes a TV-related announcement, which we reported they will, this might be a game changer. Apple has dabbled with the company's current TV offering, and it's not doing too bad — the Apple TV sold more than 2.7 million units this year so far. If Apple announces something TV-related though, it's going to be big. Steve Jobs I've cracked it, licked it, kicked it huge. Again, if Apple makes a TV announcement, we don't know if an actual TV will be shown or just the operating system and SDK support, but this could easily be the biggest announcement from the WWDC 2012 keynote.
Retina computers

This isn't confirmed, but it seems that Apple is finally ready to start adding Retina display-equipped Mac computers to the company's lineup.
New MacBook Pros
In addition to the MacBook Pro getting a Retina display, it's likely that the MacBook Pro will get aired out with a thinner case, no optical drive, fewer ports (ethernet and FireWire), and more.
New Mac Pro

A popular assumption has been that Apple will simply get rid of the company's most powerful computer, simply because most people tend to purchase an iMac over a Mac Pro at this point and the current iMac's are incredibly fast. Speculation aside, it is now being reported that Apple will finally refresh the Mac Pro instead of killing it off.
New iMac

If Apple is going to update its aging Mac Pro, the company might not want to leave the iMac in the dust either. Recent reports have suggested that the iMac could be due for a facelift, making the computer much thinner and lighter, and possibly getting rid of the optical drive in the process. A Retina display for the iMac is rumored as well. We're totally in.
Maybe Tim Cook was right when he said Apple "was just getting started" a few months earlier this year during the new iPad introduction event.