Xbox is finally taking on PlayStation in the console customization game.
Today, the company announced that it is launching its own console wraps. At launch, the first wraps will be available exclusively for the Xbox Series X (sorry, Series S owners). To kick off the new product line, Xbox is releasing a special edition wrap to celebrate the upcoming launch of Starfield, Bethesda's newest RPG which is debuting on September 6, 2023.
Monique Chatterjee, Senior Design Director at Xbox, said in a press release that the company is making wraps since they are "more affordable and more sustainable than purchasing a special edition or limited edition console." She isn't kidding about that. I've personally been jealous of so many special edition consoles (especially the Halo Series X), but I could never see the justification for owning multiple Xbox consoles.
The wraps were designed specifically for Series X and have a custom, precision fit. Every detail was taken into consideration to ensure your console performance is preserved– vents are all clear, and small feet were added to the bottom of the wraps to ensure air can flow freely through the console. Made with solid core panels that are layered with high-tech fabric finishes, the wraps are folded around your console and secured with a hook and loop enclosure. The interior of the wraps are printed with silicone designs that keep the wrap in place.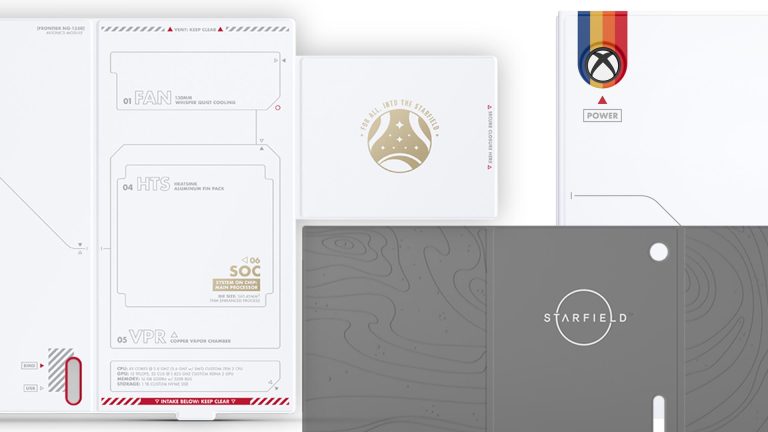 Unfortunately, the special edition Starfield Series X console wrap won't be available when Starfield debuts on Xbox. The wrap will launch in the United States, Canada, and Europe on October 18th for $49.99. You can preorder the wrap on the Microsoft Store today.
There are also some camo options
In addition to the special edition Starfield wrap, Xbox is also releasing two "woodland camo-inspired pattern" wraps in Arctic Camo and Mineral Camo options. For anyone who has one of the controllers of the same pattern, this is a way to bring the whole experience together.
Choose between the Arctic Camo grey and white color pallet for a neutral and quiet effect, or make a bold statement with a bright Mineral Camo of modern blues and purples. Each option has a soft microfiber outside fabric. The internal fabric has a soft precision sheen, with a silicone camo pattern print for cling and stability.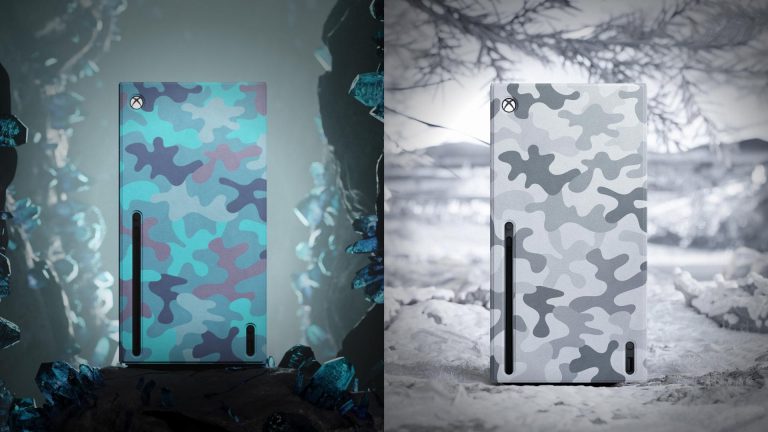 The Arctic Camo and Mineral Camo console wraps will launch in the United States and Canada on November 10th for $44.99. For those in Europe, only the Mineral Camo wrap on November 10th. It's currently unclear when the Arctic Camo will launch in that region. You can preorder the wraps starting today on the Microsoft Store.
I'm stoked to see Xbox releasing its own console wraps. PlayStation 5 owners have been enjoying the company's console covers for a while now. While this experience is a little different in that we can't rip part of our Xbox Series X off to replace it, it finally gives us the ability to customize our console with an accessory made directly from Xbox itself.
It's currently unclear when (or if) the wraps will be coming to the Xbox Series S, but hopefully, those console owners will get to enjoy the fun as well eventually. In the meantime, I am incredibly tempted to pick up that Starfield wrap to match the controller.