The third installment in Marvel's Guardians trilogy gave us plenty of exciting action for the Guardians, both individually and as a group. Like other members of the group, Groot (Vin Diesel) also has some great moments in Guardians of the Galaxy Vol. 3, including a surprising scene that the audience will immediately love. But it's also somewhat puzzling, as it can be explained in a few different ways.
Thankfully, the best explanation for that iconic Groot scene is also the official one. Before I can explain, you should know that big spoilers follow below.
The "I am Groot" gag never gets old
The only thing Groot ever says in Guardians and Avengers movies is, "I am Groot." The only exception is the "We are Groot" line in the first movie.
That's all the tree can say, but that line has different meanings depending on the context. The only way to understand Groot is to spend enough time around him, unless you're like Thor and you studied the Groot language.
This is why translating the "I am Groot" replies is such a great gag in the MCU. There's almost always a new character who doesn't understand Groot.
That character in question this time around is Gamora (Zoe Saldana) in Guardians of the Galaxy Vol. 3. As I've already explained, this isn't the primary Gamora. It's a Gamora from a different reality who got stuck here. She's nine years younger than our Gamora and has no memory of her time with the Guardians, or her love for Peter Quill (Chris Pratt), since she's not the one who experienced those things.
That's why Gamora can't understand Groot for most of the movie. She even believes everyone else makes things up when translating what he's saying.
But things change at the end, and that's where we get an incredibly emotional scene between Groot and Gamora, with the latter finally understanding what Groot says.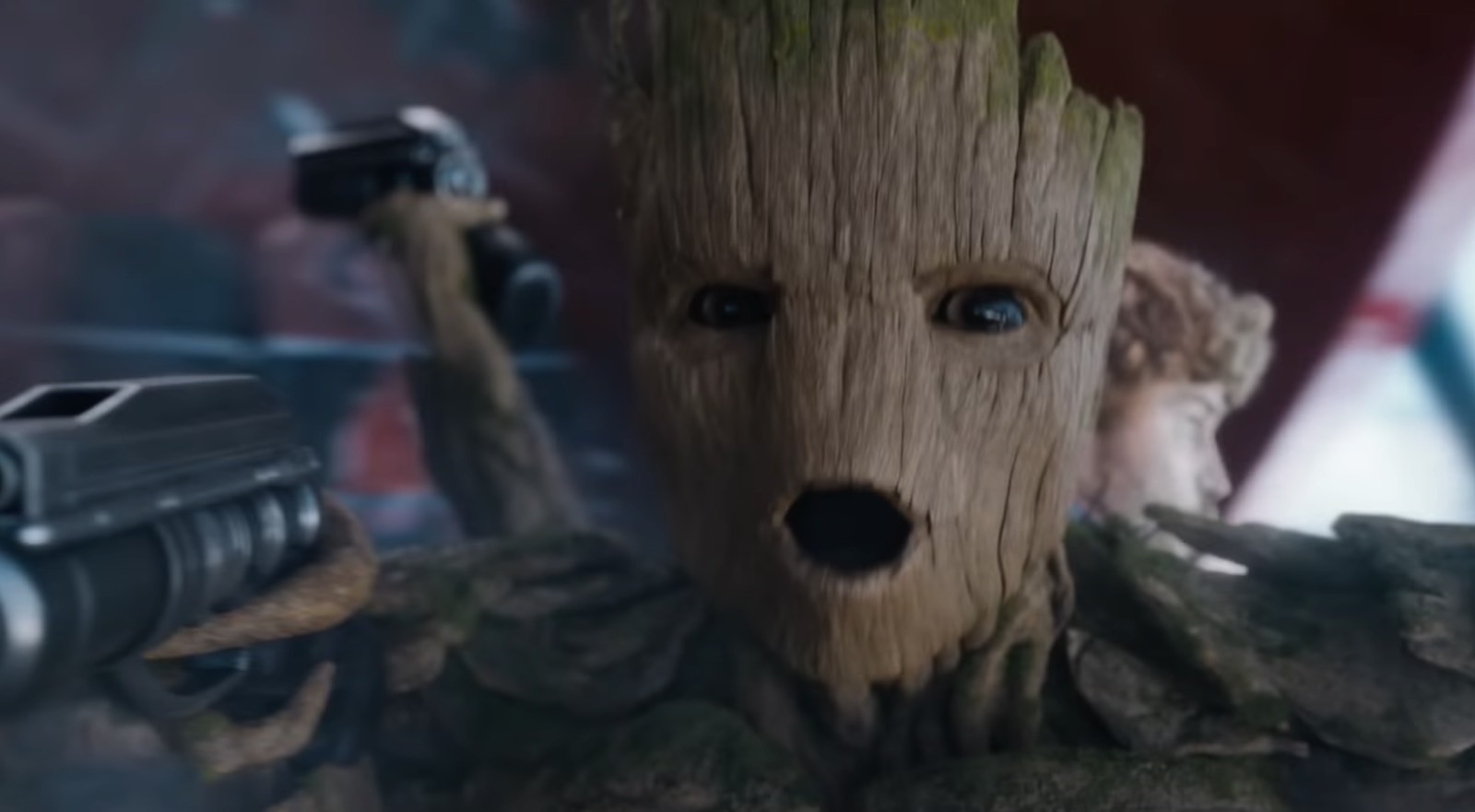 This line makes me so, so happy
The best Groot line comes near the end of the movie when he tells the group, "I love you guys!" instead of the usual "I am Groot" line. The line drops at the end of a chat where most Guardians reveal they're going their separate ways.
One interpretation of the scene is that Groot evolved beyond the constraints of his species to the point where he can expand his vocabulary in highly emotional situations.
But the better explanation is that we, the audience, come to understand Groot by the end of Guardians of the Galaxy Vol. 3. While answering a fan on Twitter, James Gunn confirmed that's exactly the intention.
It looks like we spent so much time with Groot that we finally understand what he's saying. And that's a great development from Guardians of the Galaxy Vol. 3.
But I will add that Groot getting back to "I am Groot" in future movies where the character might appear will be a somewhat disappointing plot hole. James Gunn broke the fourth wall with Groot's "I love you guys" line. It means going forward, we should always understand Groot. Moving back to "I am Groot" would imply we no longer have the same connection with the character.
Not to mention that hearing Vin Diesel have more lines than "I am Groot" could be exciting. Especially if Marvel brings Groot back for more adventures. And that first Guardians of the Galaxy Vol. 3 credits scene indicates we'll see more of him.
Then again, Marvel must show that other characters can't understand Groot. With that in mind, giving Groot English dialog will ruin the gag we still love so much.
You can catch Guardians of the Galaxy Vol. 3 in theaters right now and see Groot in action beyond this emotional line. The film likely won't hit streaming services for a while, as we anticipate an August release for this sequel.