Guardians of the Galaxy Vol. 3 is already a massive success for Marvel. It's not just the $289 million take at the global box office for the opening weekend, against a budget of $350 million, $100 million of which accounts for the film's marketing budget. Guardians Vol. 3 got excellent reviews after the premiere, and the public agrees with critics. Vol. 3 is indeed one of the best MCU movies since Avengers: Endgame.
The Guardians of the Galaxy Vol. 3 story advances the arcs of all Guardians to some degree. But one of the most puzzling characters is Gamora (Zoe Saldana), at least to MCU fans who haven't watched all the MCU movies and TV shows over the past few years.
Before explaining why Gamora is alive in Guardians of the Galaxy Vol. 3, I'll warn you that big spoilers follow below.
How did Gamora die?
The Gamora that Zoe Saldana portrays in Guardians Vol. 3 isn't the same Gamora that you've seen in the previous volumes. She doesn't have a history with the Guardians and isn't in love with Peter Quill (Chris Pratt). That's a big Vol. 3 plot detail.
That Gamora died in Avengers: Infinity War. It all happened rather early on in the movie, shocking the audience. Thanos (Josh Brolin) had to sacrifice his favorite daughter to obtain the Soul Stone. That's the deal with the devil you have to make to get that particular Infinity Stone. There is no other way, and Thanos knew it.
Gamora is one of the Infinity War deaths that cannot be undone in Endgame when Hulk (Mark Ruffalo) gets to snap everyone back into existence. That's because she died a different kind of death as part of a bargain with the universe.
We see a similar death in Endgame when Hawkeye (Jeremy Renner) and Black Widow (Scarlett Johansson) fight over who will die on Vormir. It's Nat who ultimately sacrifices herself to get the Soul Stone that the Avengers need.
Why was Gamora resurrected in Avengers: Endgame?
We see Gamora again in Endgame, and that might be confusing to some people. But this isn't Gamora from the primary MCU universe we've seen in previous movies. Instead, she is a Gamora variant from the past — 2014, to be specific.
This 2014-Gamora still serves her father Thanos when they catch Nebula (Karen Gillan) in Endgame. That's our Nebula, who was stealing the Power Stone from that moment in the past. Realizing what the Avengers of the future are up to, Thanos recreates the Pym particles and has his Nebula return to the future, masquerading as our Nebula. This lets him invade the prime MCU reality.
During this time, 2014-Gamora and our Nebula connect. The latter tells Gamora what happens in their future and how they become sisters. That's enough for 2014-Gamora to change sides in the final Endgame showdown.
2014-Gamora travels nine years into the future to 2023. But what happens is that she's just changing her timeline for another. Therefore, Marvel doesn't resurrect Gamora in Guardians of the Galaxy Vol. 3.
This is just a variant, a concept that the Loki and What If…? Disney Plus TV shows explained. The 2014-Gamora is just like the Loki (Tom Hiddleston) in Loki. A variant of the character that we've grown to love.
Why is Gamora in Guardians of the Galaxy Vol. 3?
Gamora's actions in Endgame probably saved her life too. When Iron Man (Robert Downey Jr.) killed Thanos and his army, the Infinity Stones must have seen Gamora as an Avengers ally rather than a Thanos soldier.
What Endgame failed to explain, and Guardians of the Galaxy Vol. 3 doesn't do it either, is how Gamora left Earth. She probably took a Ravager ship back to the region of space she considered home in her timeline. Vol. 3 briefly acknowledges Gamora's "resurrection" in a hilarious and heartbreaking clip that we saw before the film's premiere.
That's why Gamora is alive in Guardians of the Galaxy Vol. 3. And that's why she's so different from the Gamora we've grown to love. She's actually nine years younger than the Prime Gamora would have been by now. And she's lived more than two years in this reality… not that she has anywhere else to go.
The 2014-Gamora staying in this reality is probably a side-effect of the events of Loki season 1. I've come to realize the Avengers win in Endgame because the He Who Remains Kang variant wants it so. That involves beating a 2014-Thanos variant in a massive fight on Earth.
She obviously can't do anything about being stuck in this reality but adapt. But adapting doesn't mean returning to the Guardians team or falling in love with Quill. As we see in Guardians of the Galaxy Vol. 3, she made a new home for herself with the Ravagers.
What comes next for Gamora and the Guardians?
Zoe Saldana revealed before the Guardians of the Galaxy Vol. 3 premiere that she's done with playing the role of Gamora. But she also said that she would want the role to be recast. That implied the character would not die in the movie. Now that we've seen the movie, we know that Gamora is alive at the end of Guardians of the Galaxy Vol. 3.
But this Gamora story is certainly not over. I don't feel like Gunn gave Gamora a fitting end, either. We're still looking at the character as Peter's love interest rather than discovering what's making this Gamora tick.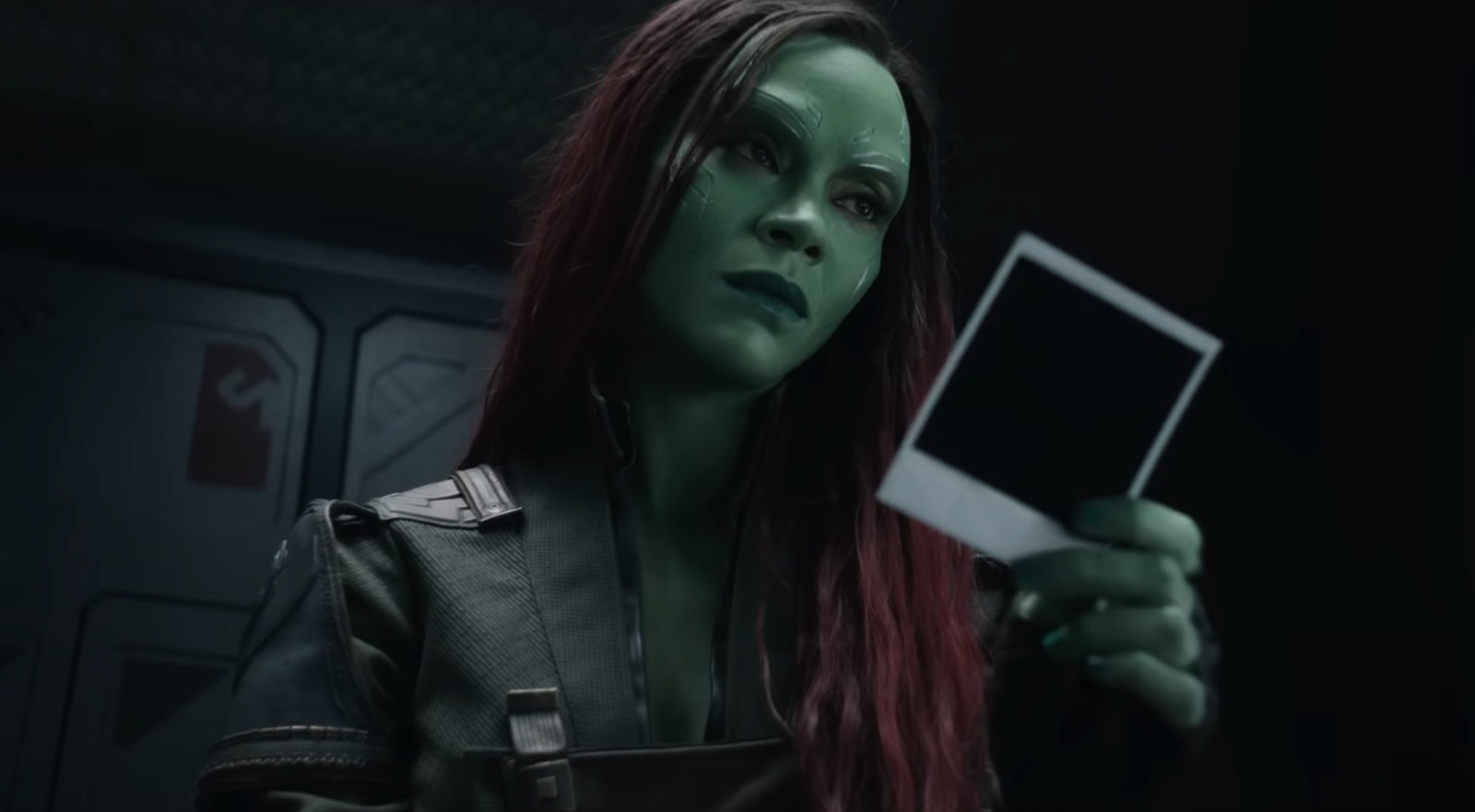 Most importantly, we don't see this Gamora dealing with the shock of being displaced to another reality. Dealing with the Endgame aftermath is a huge issue for Guardians of the Galaxy Vol. 3, at least for me.
What Gamora went through must have shocked her significantly. While we've explored Rocket's (Bradley Cooper) childhood trauma and Quill's grieving of Prime Gamora, 2014-Gamora didn't get a similar treatment.
What her. Marvel will hopefully utilize the character better in the future, assuming it wants to continue to tell stories involving Gamora beyond the Guardians franchise.