Thunderbolts will be the big crossover movie to conclude Marvel's MCU Phase 5, assuming the current release schedule stays the same. The film will hit theaters in late July 2024, a few months after Captain America 4. What's interesting about Thunderbolts is that it'll introduce a big superhero and/or villain called Sentry, and we already think we know who will play the character.
It turns out that Sentry might appear in multiple MCU projects, with a new report claiming that Marvel will shoot a Disney Plus Special Presentation for the character. This isn't the first time we've heard that Sentry will get his Disney Plus project. MCU spoilers might follow below.
The real Thunderbolts villain
As you've noticed, I referred to Sentry as a superhero and/or villain, even though rumors say the character will be the big Thunderbolts antagonist. Sentry could indeed be the fierce enemy the Thunderbolts fight throughout the movie. And the team might be told that Sentry is a very dangerous, unstable individual that might harm others if left unchecked.
As a reminder, Sentry will have Superman-like powers in the MCU, making him an incredible adversary or ally.
But rumors say that the Thunderbolts will go after Sentry only because Val (Julia Louis-Dreyfus) will instruct them to do so. Sentry will be a failed Super Soldier Serum experiment, at least according to her. And Val will want to cover her tracks by tasking this special Thunderbolts team to hunt Sentry.
These Thunderbolts plot details can't be confirmed at this time, but this sort of story makes sense. A character like Val would have to resort to a team of former villains and anti-heroes to clean up its own mess. She wouldn't be able to get the Avengers to save the day or sell them such a story. But I'm only speculating at this point.
Tthese plot rumors support reports that Marvel wants Sentry to star in its own project. Whether it's a Disney Plus TV show or Special Presentation, Sentry would offer additional character development for this hero/villain before it can appear in other MCU stories and crossovers. After all, who wouldn't want an ally that can harness the power of a million exploding suns?
Before we look at the new Special Presentation rumor, I'll also remind you that Steven Yeun is the likely actor who will play Sentry in these projects. Marvel is yet to confirm the rumor. But why else hire such a spectacular actor for a movie that already has an amazing cast?
Sentry Disney Plus Special Presentation
Reports mentioned the possibility of Sentry getting its own project a few months ago. Such a prospect could entice big-name actors to join the MCU, some speculated at the time. That way, they'd play the character in a crossover movie like Thunderbolts and a standalone project. Whether a TV show or a Special Presentation.
Fast-forward to mid-March and The Cosmic Circus says that a Sentry Special Presentation is coming to Disney Plus.
Special Presentations are mini MCU movies that Marvel makes for Disney's streaming service. We had two of them last year: Werewolf by Night and The Guardians of the Galaxy Holiday Special. Reports said that Marvel is considering others, including one for Mephisto and one for the Silver Surfer.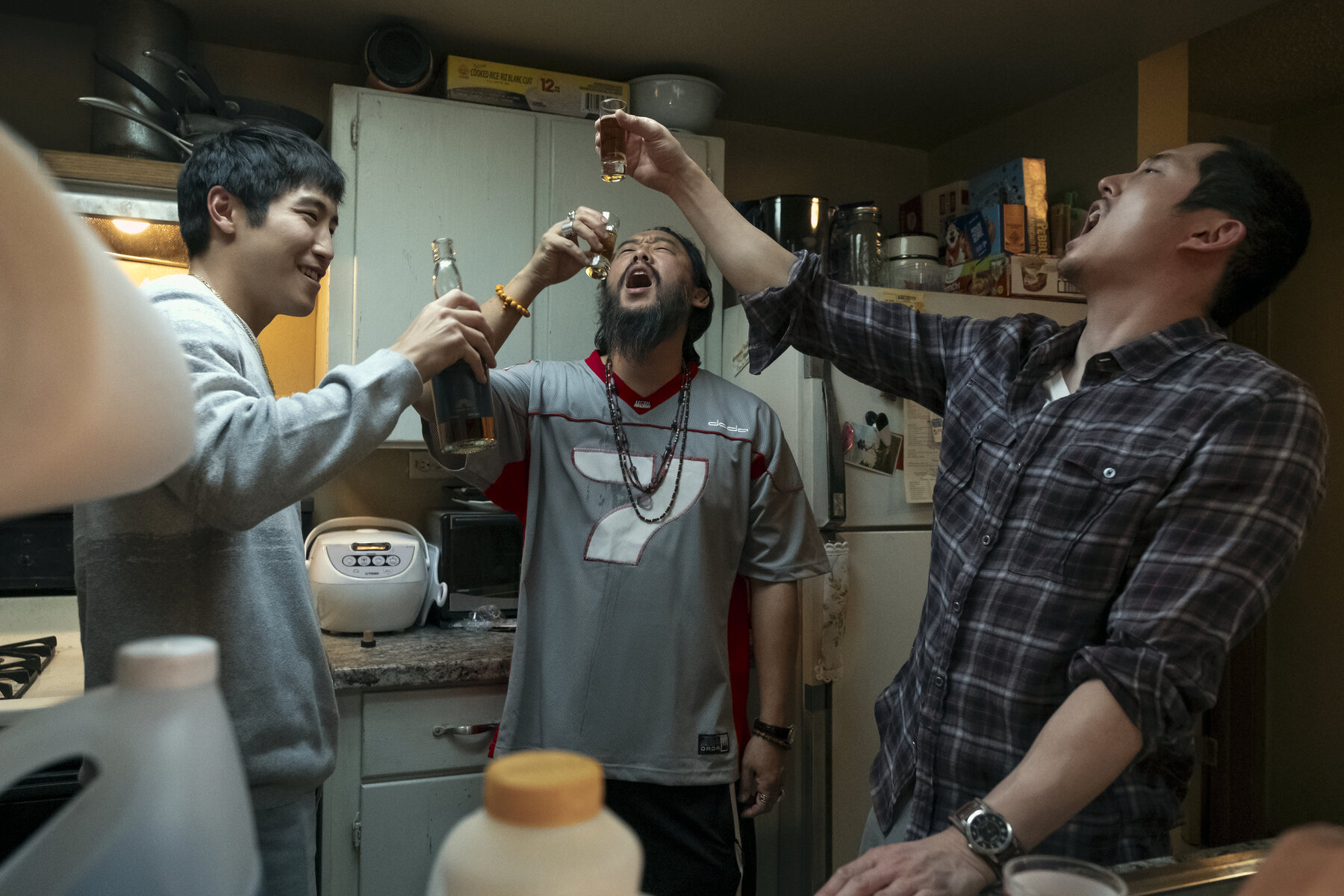 Sentry might be the protagonist of a different Special Presentation. One that could film alongside the Thunderbolts movie. The latter will hit production on June 12th. Filming Sentry and Thunderbolts simultaneously makes sense for the logistics. That's what Marvel did with Guardians Vol. 3 and the Guardians Holiday Special.
The Cosmic Circus doesn't know what the Sentry project will tackle "other than it's going to explore multiple sides of the character." That's a small but exciting detail considering that Sentry also brings over the Void, an actual villain representing the dark manifestations of Sentry's powers. Not to mention that Robert Reynolds is a meth addict before becoming Sentry in the comics.
That is, a Sentry Special Presentation could explore this complex and incredibly powerful character beyond what we'll get in Thunderbolts. There's a lot of speculation in all of this, however.
Also, remember that Marvel is rethinking its MCU strategy to improve the quality of its movies and Disney Plus shows. We could see plenty of delays to current projects. As such, we can't get too excited about Sentry. Nor do we know when the Special Presentation will hit the streaming service.