Marvel announced a surprise addition to the Thunderbolts cast a few weeks ago, revealing that Steven Yeun will join the cast for a mysterious role. We've always suspected the crossover movie will feature various characters that Marvel didn't want to reveal on stage at D23 Expo last September. Yeun's casting proves that. And Marvel's unwillingness to address the role further shows that Thunderbolts might feature several surprises.
Steven Yeun addressed his involvement in Marvel's upcoming Phase 5 finale, explaining why he joined the project. Before you proceed, know that big spoilers might follow.
Marvel so far only announced the main Thunderbolts team, choosing not to disclose the actor or actors playing the film's villain(s). That's not to say Yeun will play the bad guy, though that's one possibility.
The actor spoke with Empire, explaining why he agreed to ink this MCU deal. Marvel's universe wasn't necessarily a priority for Yeun. But he wanted to work with director Jake Schreier. The two had worked together on Netflix's upcoming Beef TV show.
"I don't know if it was explicitly on my bucket list," Yeun told Empire. "It was more the story, getting to work with Jake Schreier again, who directed Beef, and what his intentions were. The intentions of the particular character that they wanted me to play were very clear, and that's what drew me to the film."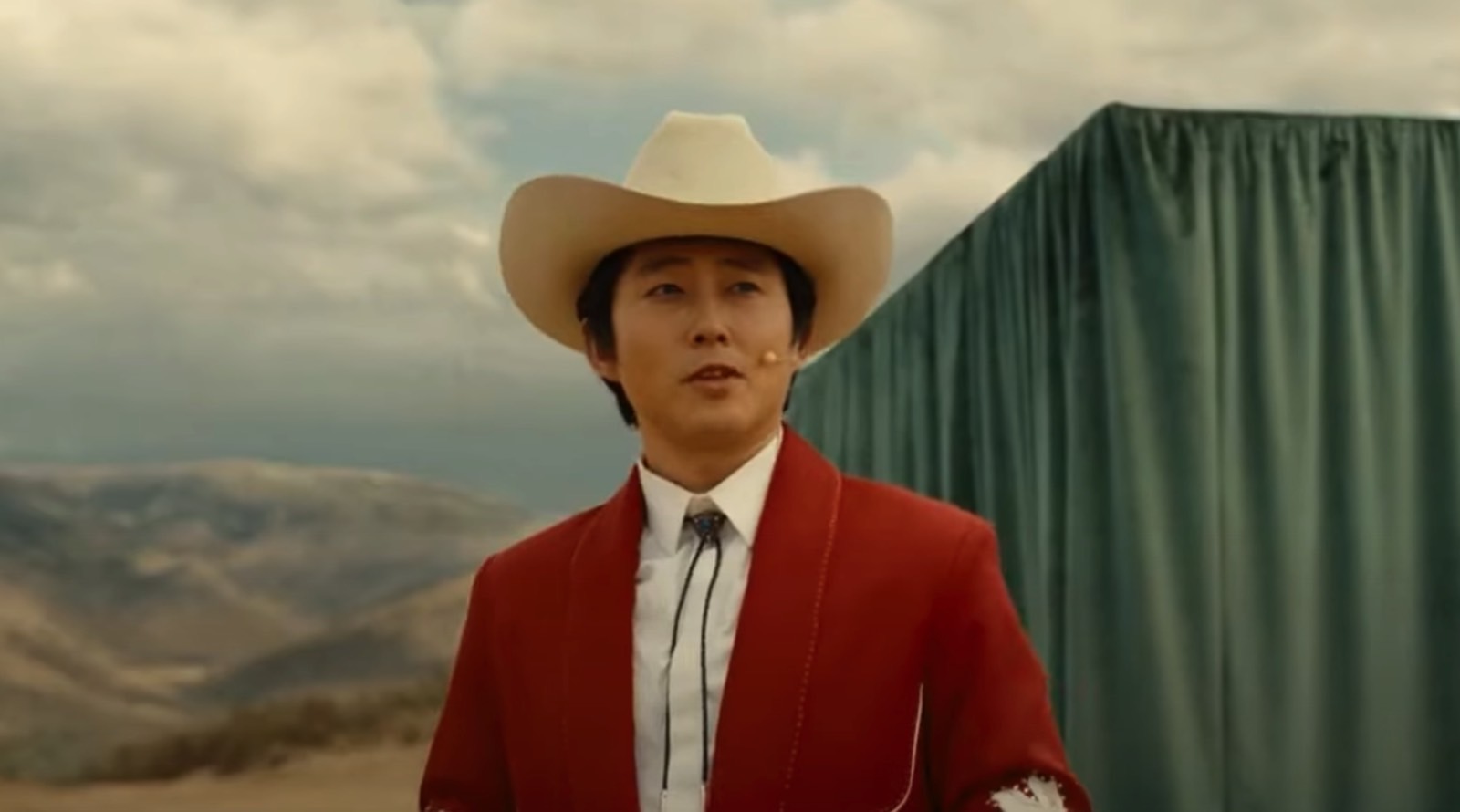 Who will Steven Yeun play in Thunderbolts?
Various rumors preceding Yeun's casting announcement claimed that Sentry would be the film's main villain. Or the main antagonist that the Thunderbolts will have to take down.
Naturally, Sentry was the character name that came up first when the announcement was made that Marvel hired Yeun for a role in Thunderbolts. We have yet to see any confirmation, and the actor is still keeping the secret, as seen above.
But at least one source claims that Yeun is indeed playing Sentry in Thunderbolts. The Illuminerdi said a few days after Yeun's casting that their sources say he will play the Sentry.
Sentry has incredible superpowers similar to Superman in the DC universe, and he will be a great addition to the MCU. That's why Yeun playing this character would be even more exciting. We'd get to see him as Sentry in other MCU projects. He might also play the Void, Sentry's arch-nemesis, but that's just speculation at this point.
We'll also remind you that rumors say the Sentry is the Thunderbolts' target, but that doesn't necessarily make him a villain. Val (Julia Louis-Dreyfus) will reportedly use Super Serum to empower the person later known as the Sentry. But things will get out of hand, and the CIA chief will assemble the Thunderbolts team to go after her failed experiment.
Considering that Black Panther: Wakanda Forever showed us Val can be quite ruthless and a true antagonist, it's safe to say that the Sentry might have good reasons to oppose her. But again, we're just speculating here.