Quantumania might be the talk of the town right now, but the Ant-Man and the Wasp sequel isn't the only exciting MCU movie of 2023. Guardians of the Galaxy Vol. 3 will hit theaters in May, delivering a supposedly bittersweet end to the franchise, one that will include at least one significant character death. That info comes from James Gunn's various teasers about the film, and the director isn't done spilling Guardians Vol. 3 spoilers.
After repeatedly saying that Guardians 3 isn't a comedy like the first two movies and that the film will bring an end to this saga, Gunn provided an exciting update about one of the surprises coming in Vol. 3. We can't reveal this information before warning you that Guardians of the Galaxy Vol. 3 spoilers will follow below.
Since Gunn started teasing that the Guardians Vol. 3 story will be emotional, we saw plenty of speculation on which character might die in this sequel. We also wonder whether or not the Guardians will still exist as a group of superheroes by the end of the film.=
We do have purported Guardians of the Galaxy Vol. 3 plot leaks that provide unconfirmed answers to these questions. But what's clear about Guardians Vol. 3 is that it'll also be a story about new beginnings. We don't need spoilers and teasers from Gunn to know that.
There will be at least one new character in Guardians of the Galaxy Vol. 3. That's Adam Warlock (Will Poulter), a character who has already been confirmed by Gunn and Marvel.
We've been waiting for this character to arrive since the MCU's first Guardians story. It's finally happening in this high-stakes Guardians 3 movie, and we expect to see Adam Warlock in other MCU adventures. After all, you don't introduce a new superhero via such a big movie to then forget about him. But is he really a good guy?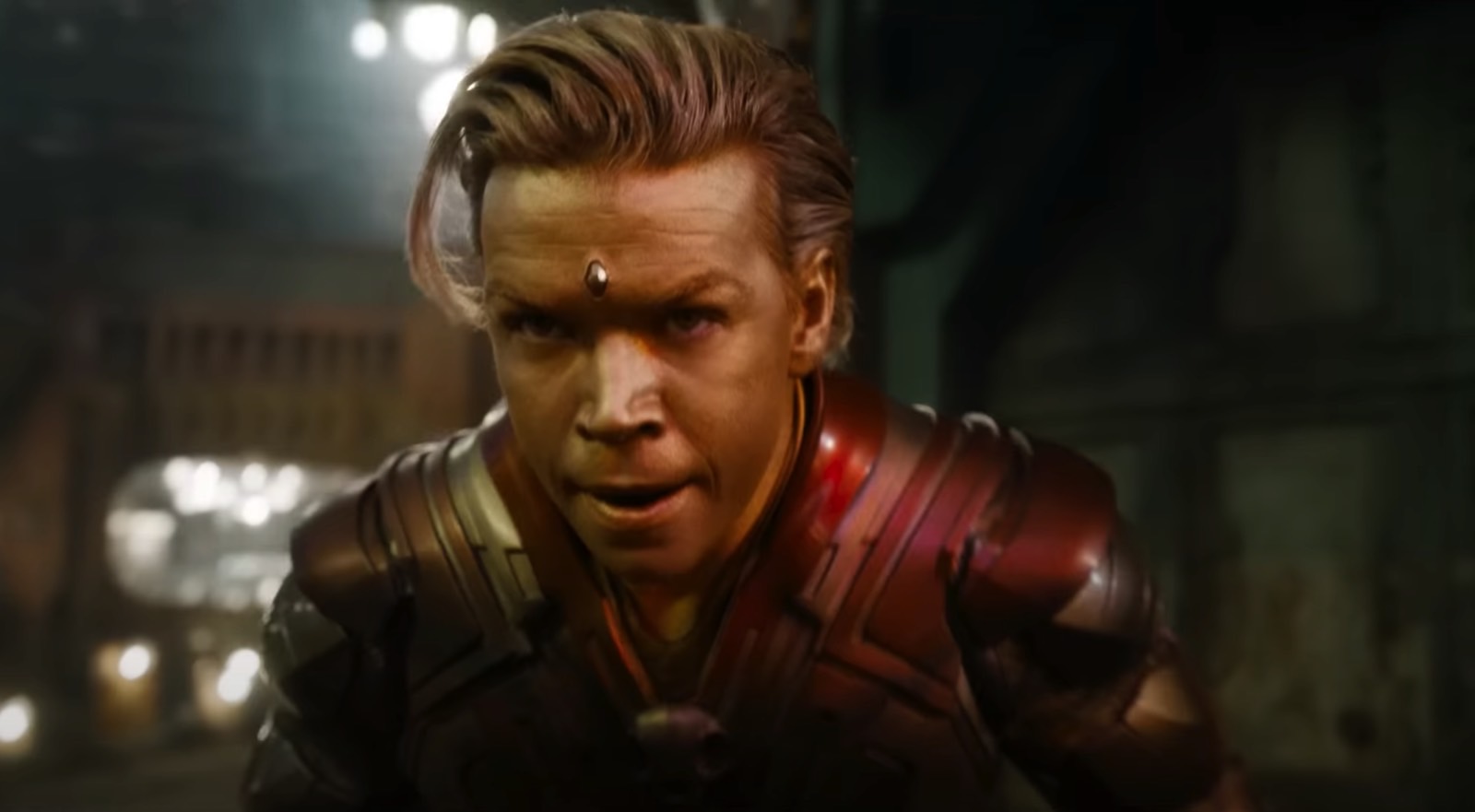 The big Adam Warlock spoiler in Guardians Vol. 3
If you assumed that Adam Warlock will be a friendly, superhero-type of character from the moment he shows up in the MCU, well, you're mistaken. Adam Warlock will be more of an anti-hero character, at least initially.
He can't be the main villain of Guardians Vol. 3. But he won't be someone you call up to join the Guardians or Avengers. Not outright.
This big Guardians of the Galaxy Vol. 3 spoiler comes directly from James Gunn. Talking to Empire Magazine, the writer/director said that Adam Warlock is going after the Guardians, looking to take them down. That's hardly a surprise, considering the events in the previous Guardians movies.
"It's kind of more complicated than that," Gunn told Empire. "But he's definitely not a good guy. What we're seeing is the infant form of Warlock, newly out of the cocoon, and he does not understand life very well. He's basically a baby."
This indicates Guardians Vol. 3 will also serve as an origin story for Adam Warlock. And Gunn teased that Marvel will use the character beyond the Guardians franchise.
"People online were saying, 'Oh, Tom Cruise should be Adam Warlock,'" Gunn revealed. "I wanted somebody who was youthful, and I wanted the person who had the dramatic chops and the comedic chops, not only for this movie but for what Marvel will use Adam Warlock for in the future."
Adam Warlock will become a "really important character," Gunn said without explaining what that means.
Guardians of the Galaxy Vol. 3 hits theaters on May 5th, at which point we'll get to see what baby Adam Warlock is all about.