Now that Netflix has debuted its spinoff/sequel of the History Channel's wildly popular Vikings, fans of the franchise can judge for themselves whether this new series (titled Vikings: Valhalla, set more than 100 years after the original) meets the high bar of the OG Vikings. Something that we can't ignore was thanks, in particular, to actor Travis Fimmel, via his portrayal in the original series of the Viking warrior, Ragnar Lothbrok (of course, he's absent here).
Indeed, Fimmel's Ragnar is what helped turn the original into such a global sensation, one worthy of what's now a spinoff that's just debuted on Netflix. Fimmel's performance was so mesmerizing — from those piercing eyes to his commanding presence and his defiant speech at the end of his life: "I shall not enter Odin's hall with fear … And I welcome the Valkyries to summon me home" — that it truly does beg a question. Can Vikings: Valhalla live up to such lofty, unforgettable heights?
Vikings: Valhalla Netflix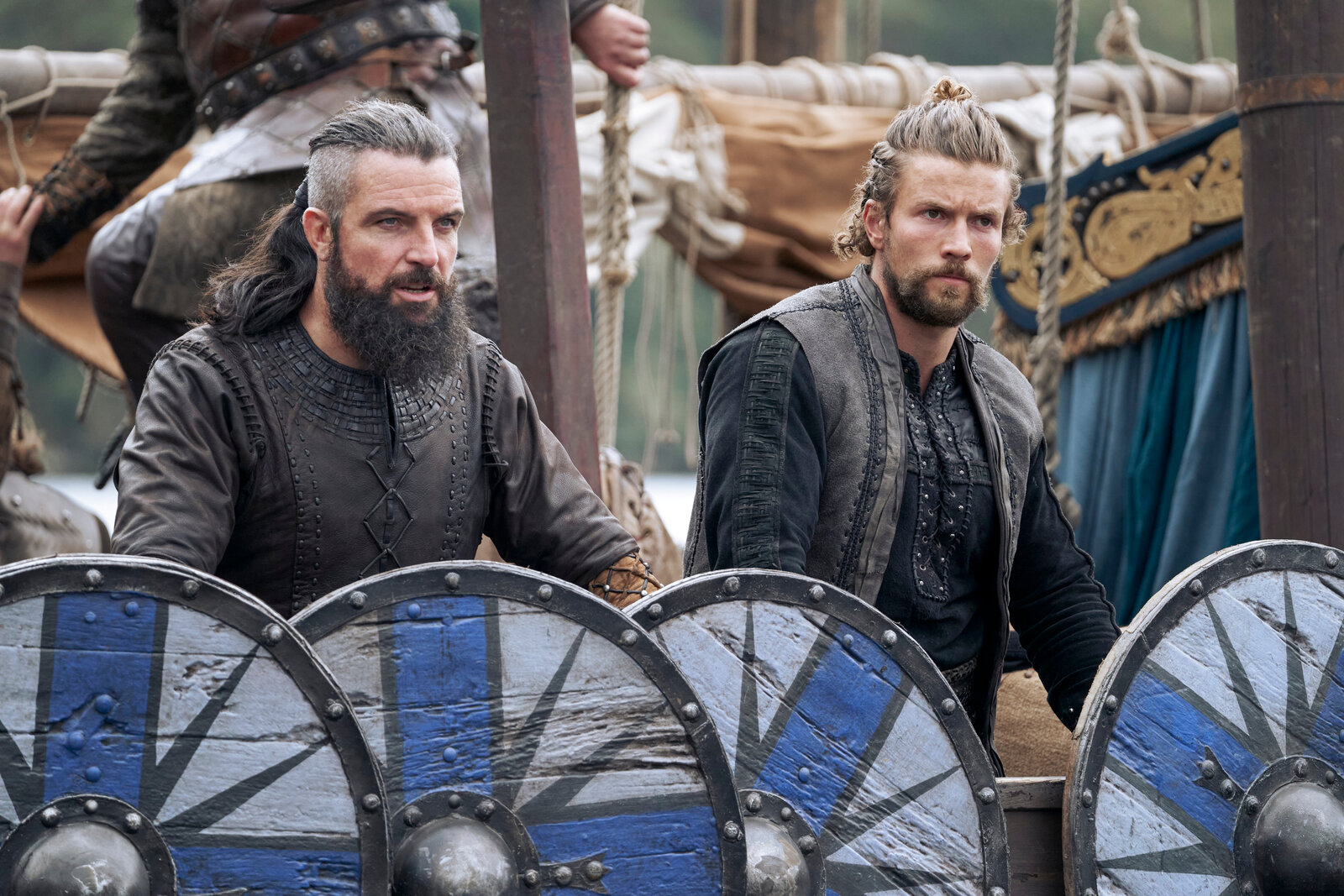 The series certainly looks ambitious enough, if you've checked out the trailer (which you can do here). According to Netflix's press material, Vikings: Valhalla is set in the early 11th century. And it "chronicles the heroic adventures of some of the most famous Vikings" who ever lived. Including legendary explorer Leif Eriksson (Sam Corlett), his fiery sister Freydis Eriksdotter (Frida Gustavsson), and the ambitious Nordic prince Harald Sigurdsson (Leo Suter).
"As tensions between the Vikings and the English royals reach a bloody breaking point and as the Vikings themselves clash over their conflicting Christian and pagan beliefs," the summary continues, "these three Vikings begin an epic journey that will take them across oceans and through battlefields, from Kattegat to England and beyond, as they fight for survival and glory."
Executive producer Morgan O'Sullivan was also an executive producer on the predecessor series. He apparently approached Vikings: Valhalla showrunner Jeb Stuart about this new show three years ago. Along with Vikings creator and writer Michael Hirst (who write 89 episodes of the original series), they laid out a plan for doing something new. Something that wouldn't be just another season of the original series.
Reviews and reaction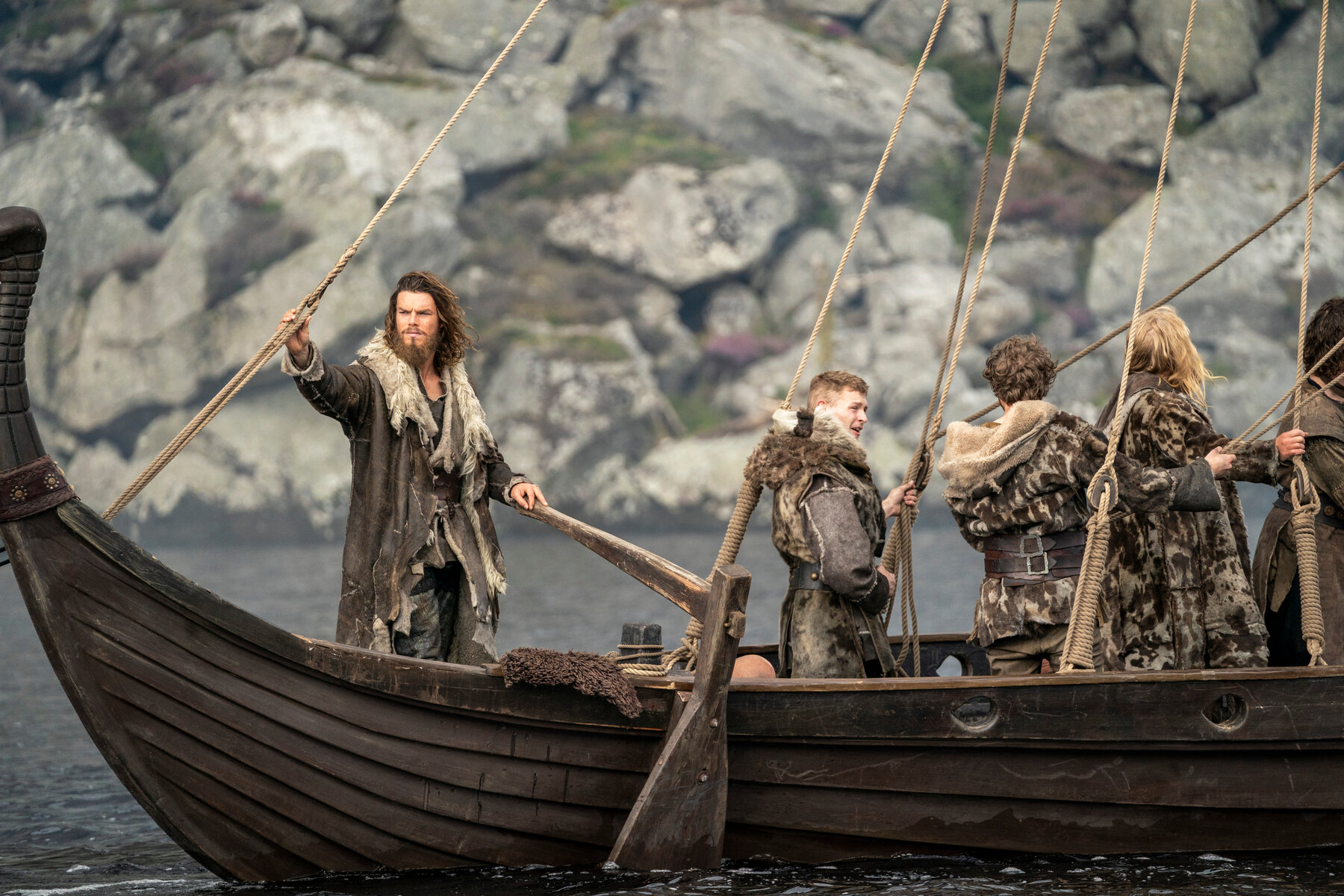 "In a strange way — if you take massive violence out of the equation — the Vikings embody some of the elements that we still most want for ourselves," Stuart said in an interview included with Netflix's press material for the show. "They were great explorers. They were often very inquisitive and open to learning … Women could not only divorce their husbands, they could also rule kingdoms and own property. If you could earn it, you could take what you wanted from life.
"It's a timeless story. Our characters are dealing with relationships and issues that are just as relevant today as they were a thousand years ago."
Because of that, he continued, such stories "will always excite and captivate us."
Over at Rotten Tomatoes, the series has come out pretty strong, right out of the gate.
As of the time of this writing, the show has a 100 percent critics score. That's thanks to praise like this, from The Hollywood Reporter: "Even if Valhalla never quite reaches the heights of the Vikings mothership, the show it settles into becoming is pretty strong and satisfying on its own."
Along these same lines, the show also currently has a 69 percent audience score on Rotten Tomatoes. Which likewise bodes well for the show. Speaking of which, season two may be here before we know it, if this tantalizing tweet is any indication.