Coming into 2023, the landscape of film is starting to come back to what it was like pre-pandemic. People have begun returning to movie theaters to view movies. But there are still plenty of films you can watch at home on streaming services. Films are coming faster to VOD as well, so the release window before it comes to your living room is shorter. Basically, it's never been easier to see movies. You have plenty of options. The best movies of 2023 so far have shown just how much the movie landscape has changed but also stayed the same.
There are many highly anticipated movies slated to come out later this year. But those aren't ones that you can watch right now, obviously. So we've highlighted the best movies that have already been released this year, allowing you to either hustle to the theater or fire it up at home right now. Here are our picks for the best movies of 2023 so far.
M3GAN
Director: Gerard Johnstone
Genre: Horror, Sci-Fi, Thriller
Release date: January 6, 2023
Stars: Allison Williams, Violet McGraw, Ronny Chieng
Delivering some iconic memes and following the trend of horror thrillers that you usually find in January each year, M3GAN is campy fun. It stars Allison Williams as a robotics engineer who builds a life-like doll to be a kid's best friend. But the doll takes on a personality of her own. Come for commentary on AI, stay for the dance moves. You can also rent this on VOD if you don't have Peacock.
Plane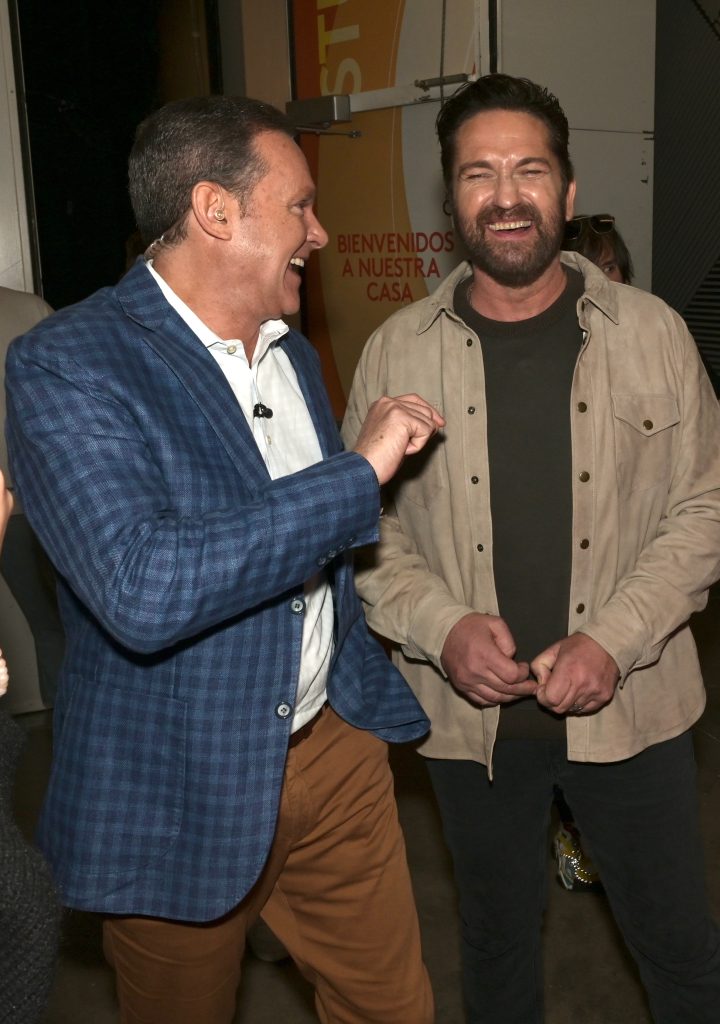 Director: Jean-François Richet
Genre: Action, Adventure, Thriller
Release date: January 13, 2023
Stars: Gerard Butler, Mike Colter, Tony Goldwyn
People love watching Gerard Butler in high-octane action movies. Plane is no exception. Butler stars as a pilot forced to make an emergency landing in a lightning storm but he lands in a war zone. Most of the passengers are taken hostage and he must rely on Colter, who is an accused murderer that was being transported by the FBI on the flight. As you can imagine, there are a ton of fight scenes and action sequences that will have you wired watching at home.
Missing
Directors: Nicholas D. Johnson, Will Merrick
Genre: Drama, Thriller
Release date: January 26, 2023
Stars: Storm Reid, Nia Long, Amy Landecker
Missing is shot in the same way as the 2018 film Searching where someone is trying to find a loved one that has gone missing. Johnson and Merrick were editors on Searching and stepped behind the lens for this film. It makes you wonder how well you actually know those around you, as a young girl must search for answers using technology after her mother goes missing on vacation. The more she digs, the more she uncovers about her mother's life that she didn't know. It's a fun thriller that will keep you guessing the whole way.
A Man Called Otto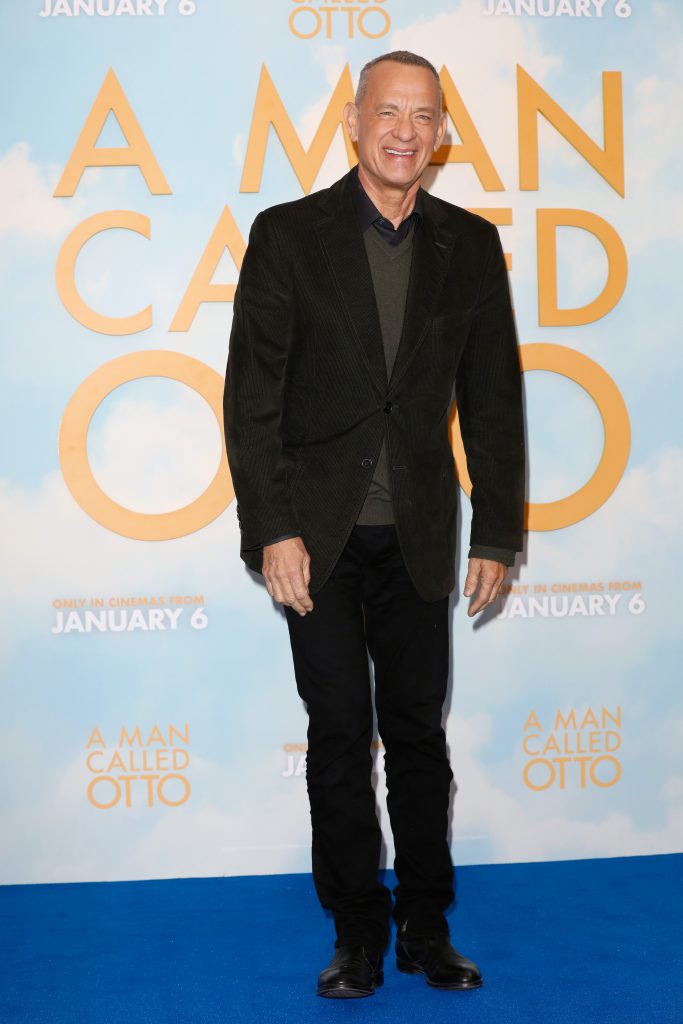 Director: Marc Forster
Genre: Comedy, Drama
Release date: January 13, 2023
Stars: Tom Hanks, Rachel Keller, Mariana Treviño
Based off the international bestseller by Fredrik Backman and the 2015 film by Hannes Holm titled "A Man Called Ove," Tom Hanks takes this film's lead as the grumpy, Otto. Otto's wife has passed away and he has given up on his life. But when a new, young couple moves in nearby, his life is turned around, thanks to the friendship he builds with them. It grossed almost $110 million worldwide and is a feel-good film that will make you smile.
You People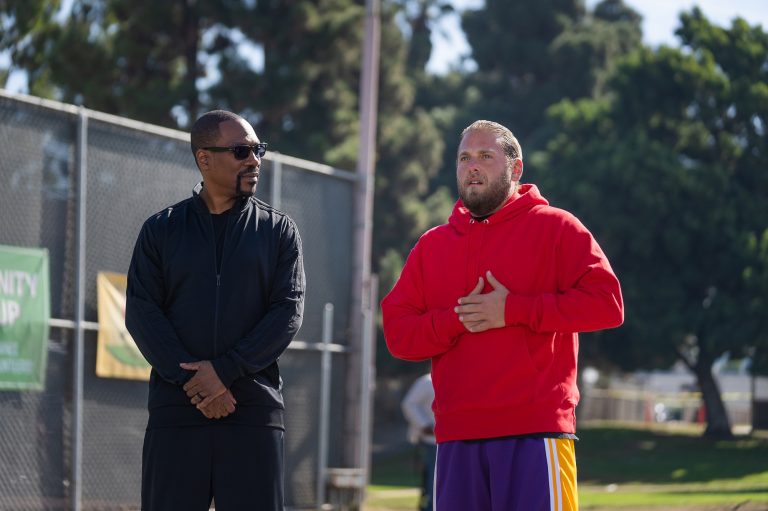 Directors: Kenya Barris
Genre: Comedy, Romance
Release date: January 23, 2023
Stars: Jonah Hill, Eddie Murphy, Lauren London
Two of the most iconic actors of their generations teamed up in You People, a comedy from Netflix. Jonah Hill and Eddie Murphy clash as Hill begins to date Murphy's daughter. It follows the couple and their two families. David Duchovny and Julia Louis-Dreyfus play Hill's parents and Murphy and Nia Long play Lauren London's parents. This shows what modern love, relationships, societal expectations, and what it's like to mix religions in L.A. This has a ton of laughs and has a smart message. Plus, Sam Jay has a scene-stealing role.
80 for Brady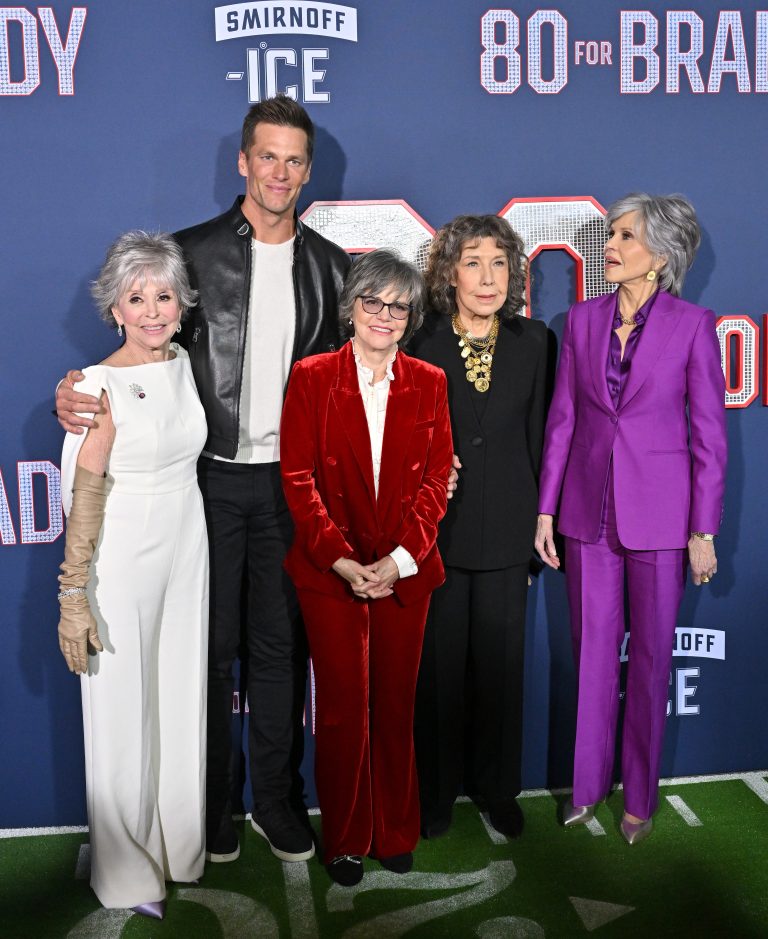 Director: Kyle Marvin
Genre: Comedy, Sport
Release date: February 3, 2023
Stars: Jane Fonda, Sally Field, Lily Tomlin, Rita Moreno
From years of teaming up on Netflix's Grace and Frankie, Jane Fonda and Lily Tomlin lead an all-star cast that include Rita Moreno and Sally Field in 80 for Brady. The four icons are huge fans of a football icon, Tom Brady, and their life-long dreams of meeting him lead the characters on a road trip to the Super Bowl. It's a true hoot and it's fun. Plus, Guy Fieri, the Mayor of Flavortown, makes a special appearance.
Knock at the Cabin
Director: M. Night Shyamalan
Genre: Horror, Mystery & Thriller
Release date: February 3, 2023
Stars: Dave Bautista, Jonathan Groff, Ben Aldridge
M. Night Shyamalan is back with his latest horror tale, Knock at the Cabin. How would you handle a group of people showing up at your reclusive wooded cabin and tell you that the world is about to end and things will only change if you make a decision? That's the premise of this movie. Dave Bautista leads the group of armed strangers that surprise Jonathan Groff, Ben Aldridge, and Kristen Cui. Rupert Grint, Abby Quinn, and Nikki Amuka-Bird guest star. Watch it exclusively on Peacock.
Somebody I Used to Know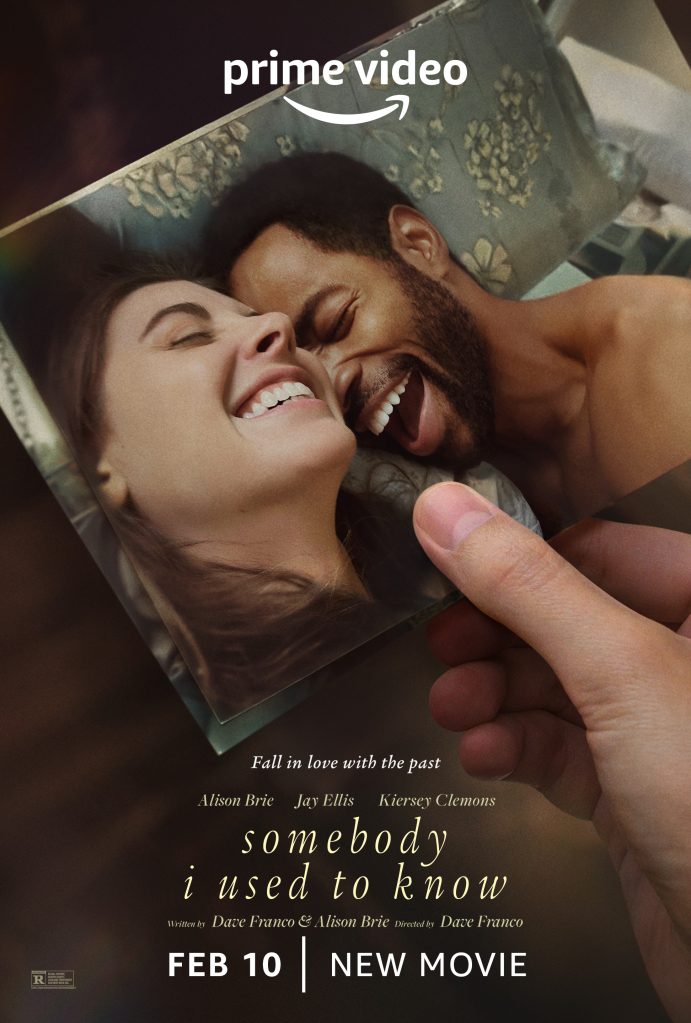 Director: Dave Franco
Genre: Comedy, Romance
Release date: February 10, 2023
Stars: Alison Brie, Jay Ellis, Kiersey Clemons
Director Dave Franco directed this movie and wrote it with his wife, Alison Brie, who stars in this comedy film about a woman who returns home and runs into her ex, played by Jay Ellis. They reminisce about their previous life together and Brie wonders what she's become. Things change when she meets Clemons, who Ellis is now dating, as Brie realizes she reminds her of her previous self. Brie's performance has earned strong reviews and she gets to reunite with her former "Community" costar, Danny Pudi.
Ant-Man and the Wasp: Quantumania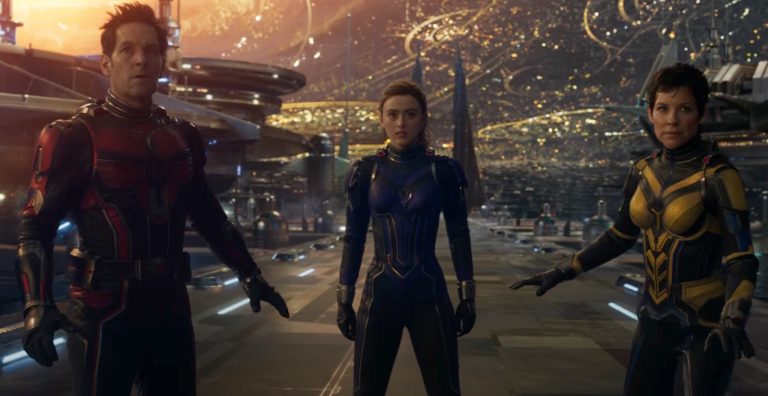 Director: Peyton Reed
Genre: Kids & Family, Comedy, Fantasy, Animation
Release date: February 17, 2023
Stars: Paul Rudd, Evangeline Lilly, Jonathan Majors
A movie that many have been excited about for a long time, Ant-Man and The Wasp: Quantumania is the true beginning of Phase 5 of the Marvel Cinematic Universe. Kang the Conqueror, played by Jonathan Majors, is the main antagonist of the next two Phases of the MCU. Back for the third Ant-Man film are Paul Rudd, Evangeline Lilly, Michael Douglas, Michelle Pfeiffer, and joining the cast is Kathryn Newton, taking over the reins as Cassie Newton. They all explore the Quantum Realm, where they interact with Kang and things go haywire. It made $212 million at the domestic box office and is incredibly important to the future of Marvel projects.
Sharper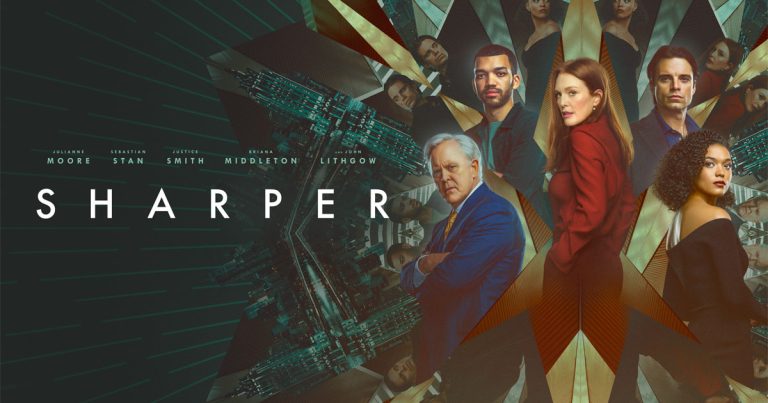 Director: Benjamin Caron
Genre: Crime, Drama, Thriller
Release date: Feb 17, 2023
Stars: Julianne Moore, Sebastian Stan, Justice Smith
In the year that has been celebrating A24, which cleaned up at the Academy Awards with Everything, Everywhere All at Once, this sleek crime thriller by the production company flew under the radar a bit. Sharper has an all-star cast featuring Julianne Moore, Sebastian Stan, Justice Smith, John Lithgow, and Briana Middleton. It's about con artists looking to cash in on unsuspecting New York billionaires. It's an entertaining watch that you can enjoy on Apple TV Plus right now.
Pamela: A Love Story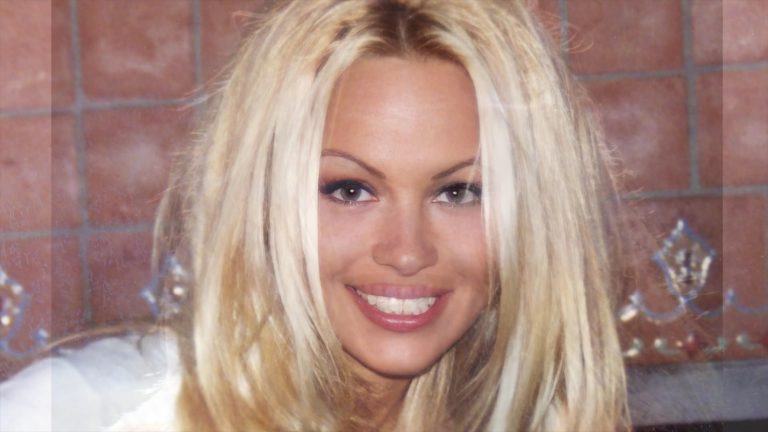 Director: Ryan White
Genre: Documentary
Release date: January 31, 2023
Stars: Pamela Anderson
Pamela Anderson has been in the spotlight for much of her life. But rarely has she been as open and honest about what happened in her life as in Pamela: A Love Story. This documentary follows her life from growing up in Canada to being discovered by Playboy to her star turn on Baywatch and more. It deeply covers her relationship with Tommy Lee and gives you an inside look into their marriage. You get her thoughts on the Hulu series Pam & Tommy that ran in 2022 and see her prepare to play Roxie Hart on Broadway in Chicago. It's a deep dive into who Pamela is and shines on so much more than the media has portrayed her in the past.
We Have a Ghost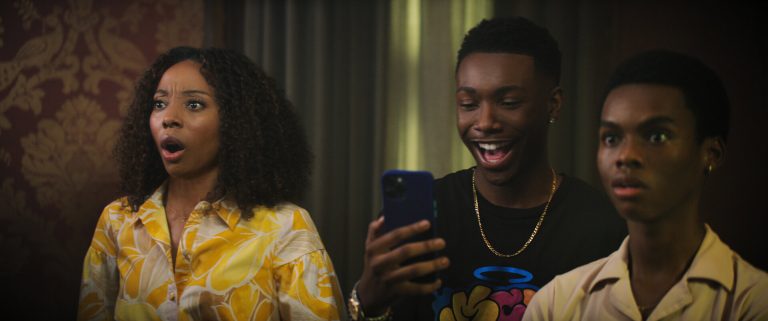 Director: Christopher Landon
Genre: Horror, Comedy
Release date: February 23, 2023
Stars: Anthony Mackie, David Harbour, Erica Ash
Christopher Landon, writer and director of the Happy Death Day franchise, wrote and directed this offering from Netflix. Landon is known for his mixture of horror and comedy in his films and this is much more comedy than horror. Anthony Mackie and his family movie into a house where David Harbour is the ghost in it. Seeing the opportunity in this, Mackie and his family look to exploit that and turn them into social media stars. But that also puts them in the crosshairs of the CIA. You'll definitely enjoy Emmy winner Jennifer Coolidge's appearance in this.
Reggie
Director: Alex Stapleton
Genre: Documentary, Sport
Release date: March 24, 2023
Stars: Reggie Jackson
"The Straw That Stirs the Drink" is the focal point of this entry in the best movies of 2023. Reggie Jackson had an iconic, Hall of Fame, baseball career and generated plenty of controversy along the way. He had many stellar seasons and was one of the best playoff hitters of all time, earning the nickname Mr. October while playing for the New York Yankees. This is a documentary where he talks about his legacy as one of the first black athlete icons and what it's like having to fight for equality, dignity, respect, and more. It's a great inside look at an iconic athlete.
Cocaine Bear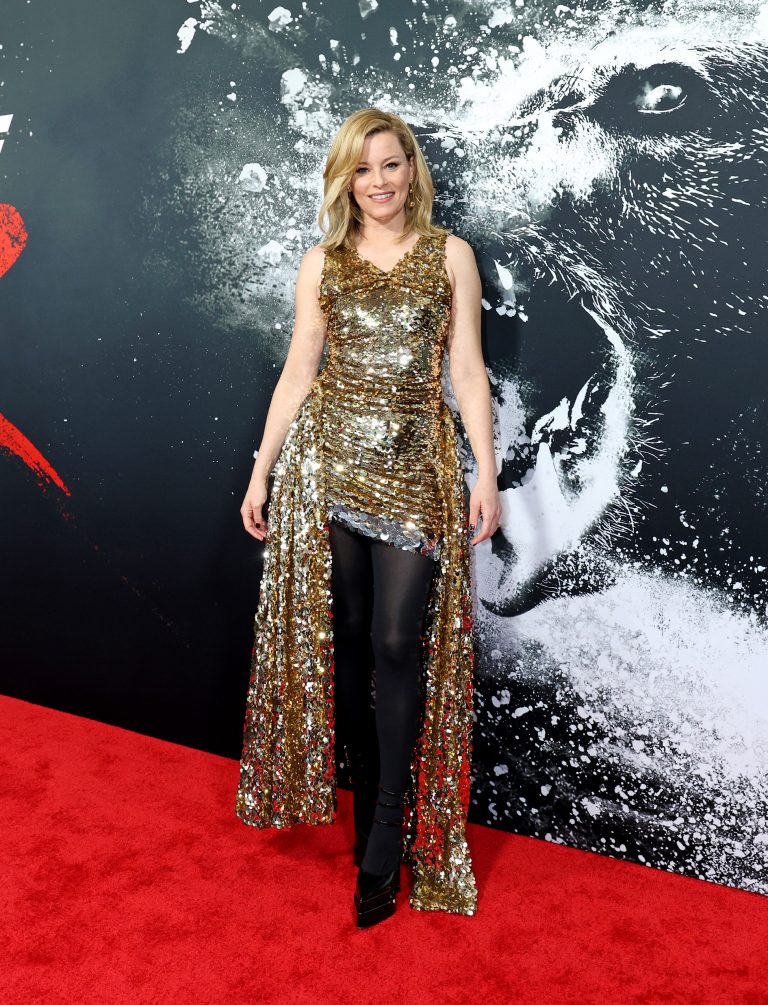 Director: Elizabeth Banks
Genre: Comedy, Thriller
Release date: February 24, 2023
Stars: Keri Russell, Alden Ehrenreich, O'Shea Jackson Jr.
It's a movie about the time a bear ate a bunch of cocaine. It's based on a true story but it takes that story a bit farther. The bear accidentally ingests cocaine that a bunch of criminals were looking to transport. You get to watch a bunch of incompetent people try and tame a bear that's high on cocaine. Elizabeth Banks directed this movie. The cast is great and includes Keri Russell, Alden Ehrenreich, O'Shea Jackson Jr., Ray Liotta, Isiah Whitlock Jr., Margo Martindale, Brooklynn Prince, Jesse Tyler Ferguson, and more. This movie actually broke through and turned a good profit.
Magic Mike's Last Dance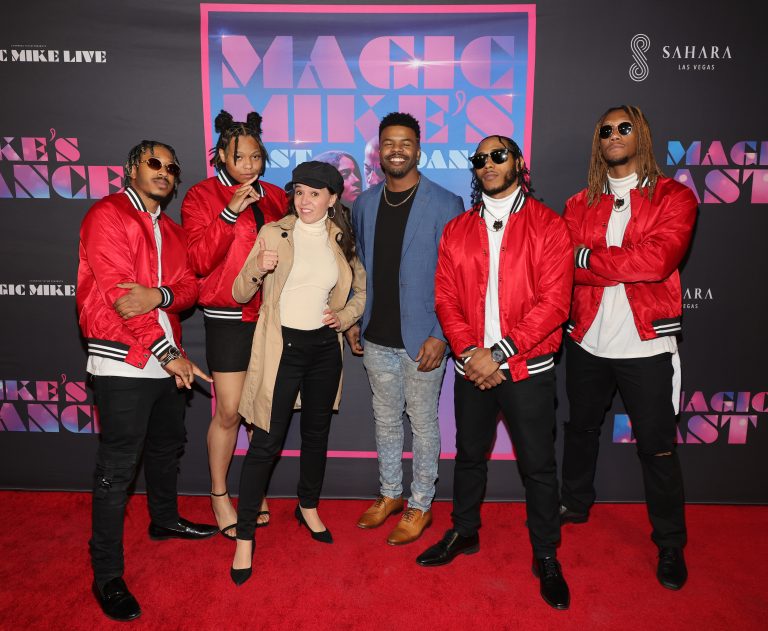 Director: Steven Soderbergh
Genre: Romance, Drama
Release date: February 10, 2023
Stars: Channing Tatum, Salma Hayek Pinault, Caitlin Gerard
You may have not thought that a movie about male strippers would get two more sequels but audiences love Magic Mike and Magic Mike's Last Dance puts a fitting bow on the trilogy. Channing Tatum puts on or, more fittingly, takes off his Magic Mike crown for the final time. After a business deal falls through, Mike is wanting for money, so he takes to the stage again. He meets Salma Hayek Pinault's character who delivers him with an offer that's too good to turn down. Steven Soderbergh deftly brings this story to a close and fans of the first two films will enjoy this one.
Creed 3
Director: Michael B. Jordan
Genre: Drama, Sport
Release date: March 3, 2023
Stars: Michael B. Jordan, Tessa Thompson, Jonathan Majors
Speaking of trilogies, the Adonis Creed trilogy has been incredibly well-received by critics and fans. Michael B. Jordan, who plays the titular Creed, was behind the camera for his directorial debut for this one where he battles against Jonathan Majors' Damian Anderson, a childhood friend and boxing prodigy who has come out to challenge Adonis for the title. Tessa Thompson returns as Bianca and this is the first of the Creed films without Sylvester Stallone's Rocky Balboa. For boxing fans, this is a must-see. For drama and sports fans, this will keep you riveted.
Scream VI
Directors: Matt Bettinelli-Olpin, Tyler Gillett
Genre: Horror, Mystery, Thriller
Release date: March 10, 2023
Stars: Courteney Cox, Melissa Barrera, Jenna Ortega
The early part of any year will have plenty of sequels or reboots. But Scream VI is one of those that people have been wanting and asking for. It's a continuation of the story from Scream and follows the survivors of the Ghostface killings leaving Woodsboro to start a new chapter in New York City. But as you can imagine, the fresh start doesn't last very long. If you're a fan of the franchise, you'll have fun as per usual. It should be noted that this is the first of the series that doesn't feature Neve Campbell.
Shazam! Fury of the Gods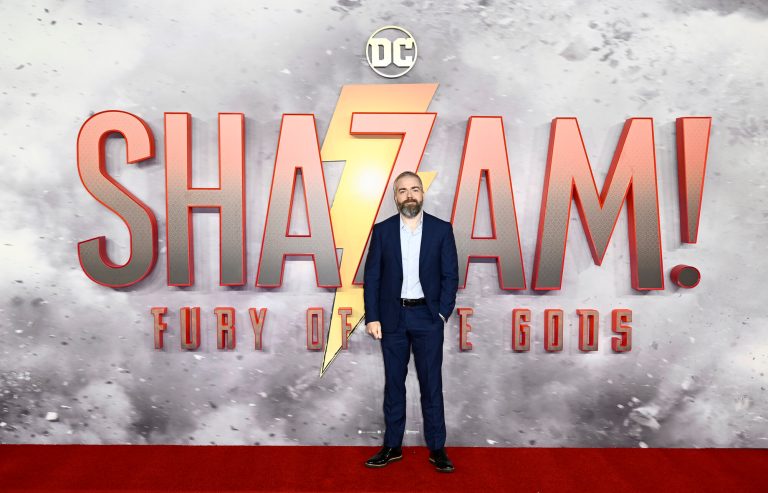 Director: David F. Sandberg
Genre: Action, Adventure, Comedy
Release date: March 17, 2023
Stars: Zachary Levi, Asher Angel, Jack Dylan Glazer
The DCEU continues its move into the era of James Gunn and Peter Safran but one story that is adjacent to what they're building is this second film in the Shazam! franchise. Zachary Levi returns as Shazam and Asher Angel is Billy Batson, who turns into the alter ego played by Levi. This installment sees Helen Mirren and Lucy Liu as the villains. It's a fun time and feels different than other heavier DC superhero movies.
Boston Strangler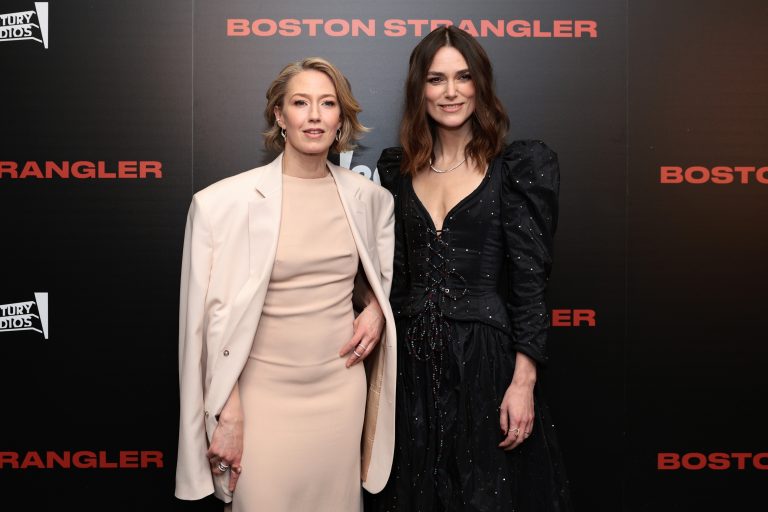 Directors: Matt Ruskin
Genre: Crime, Drama, History
Release date: March 17, 2023
Stars: Keira Knightley, Carrie Coon, Chris Cooper
Based on true events, Keira Knightley stars as Loretta McLaughlin, the reporter for the Boston Record American, who alongside Coon's Jean Cole, covered the Boston Strangler story in the early 1960s. While battling against sexism in the journalism industry, McLaughlin and Cole work to report on the city's most dangerous serial killer and help break the investigation wide open. It's a terrific thriller that is a Hulu original.
John Wick: Chapter 4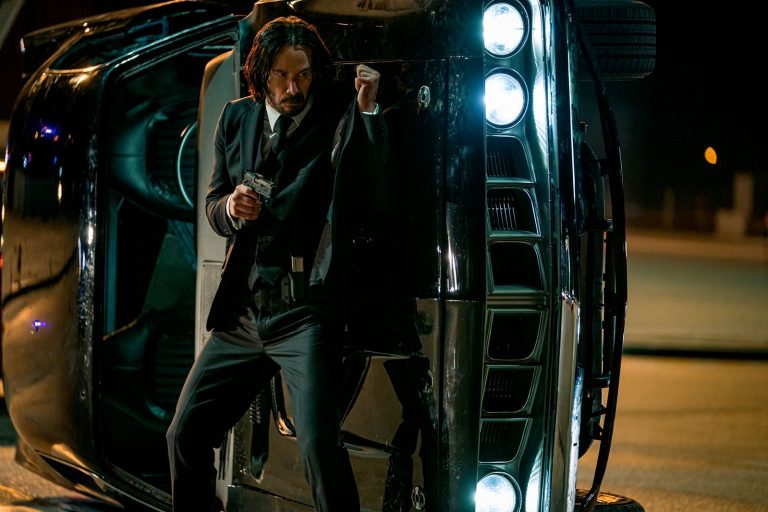 Director: Chad Stahelski
Genre: Action, Crime, Thriller
Release date: March 24, 2023
Stars: Keanu Reeves, Laurence Fishburne, Lance Reddick
More sequels have been the key to the movies in 2023 so far but John Wick: Chapter 4 is not your average sequel. The high-flying action series is back with a vengeance again as Keanu Reeves continues to be the premiere action star of the past few years. John Wick is looking to earn his freedom but has to battle a tough new enemy who has powerful alliances, meaning that people John has relied on in the past could be enemies now. It has already made $245 million worldwide.
A Good Person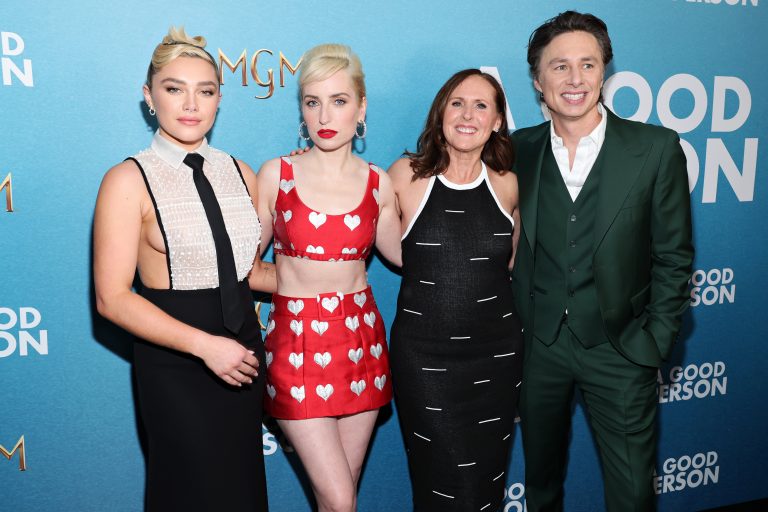 Director: Zach Braff
Genre: Drama
Release date: March 24, 2023
Stars: Florence Pugh, Morgan Freeman, Molly Shannon
Another star turn from Florence Pugh leads A Good Person, the latest entry from writer/director Zach Braff. Braff directed his then-girlfriend Pugh in this film as she plays Allison, a woman who is trying to pick up the pieces of her life after being involved in a fatal accident. The film costars Morgan Freeman, Molly Shannon, Zoe Lister-Jones, Celeste O'Connor, and Chinaza Uche. Pugh is the heart and soul of this film and she continues to put forth great performance after great performance.
Dungeons & Dragons: Honor Among Thieves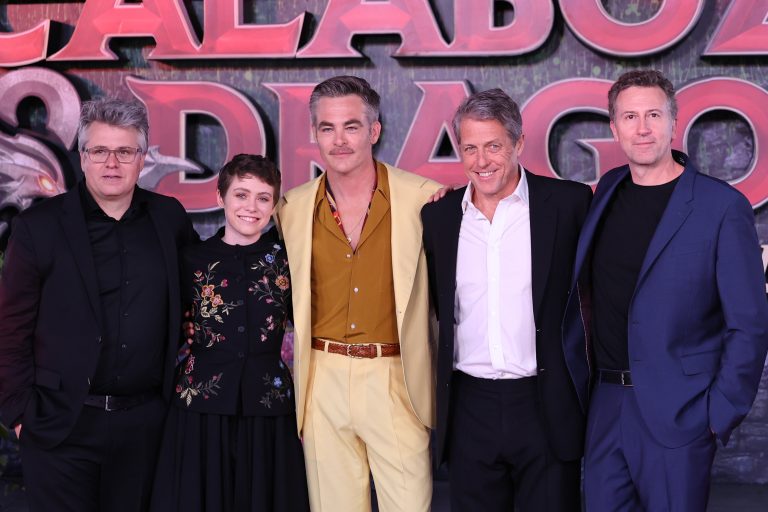 Directors: John Francis Daley, Jonathan Goldstein
Genre: Action, Adventure, Fantasy
Release date: March 31, 2023
Stars: Chris Pine, Michelle Rodriguez, Regé-Jean Page
A romping good time for everyone who either has played D&D or hasn't, Dungeons & Dragons: Honor Among Thieves is worth the trip to the theater. This stars a great cast that includes Chris Pine, Regé-Jean Page, Michelle Rodriguez, Hugh Grant, Sophia Lillis, Justice Smith, Chloe Coleman, and more. It follows an unlikely group of travelers and adventurers looking for an ancient relic. The quest, as you find during a game of D&D, is most of the fun. This mixes great visual effects with a cast having a lot of fun.
Murder Mystery 2
Director: Jeremy Garelick
Genre: Action, Comedy, Crime
Release date: March 31, 2023
Stars: Adam Sandler, Jennifer Aniston, Mark Strong
Following up on the successful first film, Murder Mystery 2 has Adam Sandler and Jennifer Aniston's married couple years after the events of the first. They have started their own detective agency and land a career-making case after a billionaire friend of theirs is kidnapped at his wedding. But of course, the couple finds themselvs at the center of the international abduction case as well. As you'd expect with a Sandler/Aniston movie, there are a lot of laughs and it's rather lighthearted.