If you're in a relationship with a night owl — or you are that night owl — it looks like Apple has made a comedy series tailor built for you.
Today, Apple TV+ released the official trailer for Still Up, its new comedy series about two people that are definitely not sleeping, together. The series, which will premiere on the streaming service on Friday, September 22nd, stars Antonia Thomas and Craig Roberts and is co-created and written by Steve Burge and Natalie Walter.
You can check out the official trailer for Still Up on YouTube below:
What is Still Up about?
Still Up, according to Apple's synopsis, is an "almost romantic comedy" that tells the story of Danny and Lisa, two night owl friends that stay up talking with each other throughout the night, causing issues with the people that they are dating.
"Still Up" is an almost romantic comedy set in the after-hours world of insomniacs Danny (Roberts) and Lisa (Thomas) who have no secrets except their feelings for each other. Also starring in the ensemble cast are Blake Harrison, Lois Chimimba, Luke Fetherston and Rich Fulcher.

"Still Up" is co-created and written by Burge and Walter, and is directed by BAFTA Award nominee John Addis. Bryce Hart also writes on the series. The series is produced for Apple TV+ by Various Artists Limited, and is executive produced by BAFTA Award winner Paul Schlesinger and Emmy Award winner Phil Clarke. Arabella McGuigan serves as producer.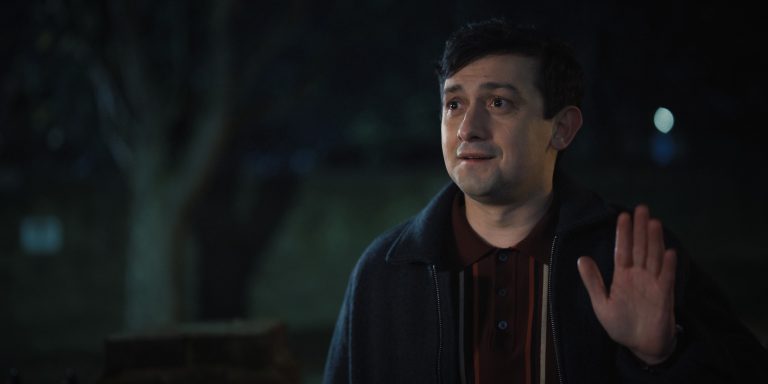 Apple has been on a bit of a tear when it comes to comedy. The streaming service has amassed a number of outstanding television shows like Ted Lasso, Shrinking, Loot, and Mythic Quest. Its more recent shows like Platonic, The Afterparty, and Strange Planet are also fantastic. With that track record, I'll definitely be giving this show a try as well.
Still Up will premiere on Apple TV+ on Friday, September 22nd. The first three episodes of the eight-episode series will be available when it debuts with each additional episode releasing weekly until its finale on Friday, October 27th. If you want to watch the series in the best quality possible, check out our list of the Best TVs and Best Soundbars.