Loki season 2 is coming to Disney Plus in early October )unless Disney decides to move things around if the strikes aren't over by then). While we wait, we'll see plenty of marketing stunts promoting the highly anticipated MCU TV show, and it all starts with a massive Marvel-McDonald's partnership that came to light a few days ago.
You might have seen the Loki season 2 McDonald's scenes everywhere by now. I'm not talking about the one in the Loki 2 trailer, but the scenes that McDonald's featured in its recent As Featured In Meal campaign. It shows Loki (Tom Hiddleston) and Sylvie (Sophia Di Martino) meeting in the most unusual way, inside a McDonald's.
This is the first time the two characters have seen each other since the big finale of Loki season 1. And this marketing partnership seems to explain what Sylvie has been doing since killing Kang (Jonathan Majors) and unleashing the multiverse.
While that's not a spoiler anymore, you should know that big Loki season 2 spoilers might follow below. That's because the McDonald's campaign seems to confirm a plot leak floating around.
Even if you hate Marvel spoilers, there's no escaping this Loki-Sylvie dynamic. It'll probably happen early in season 2, considering Sylvie is a big character. And it makes sense for Marvel to tease her place of employment in one of the trailers and in McDonald's new promo.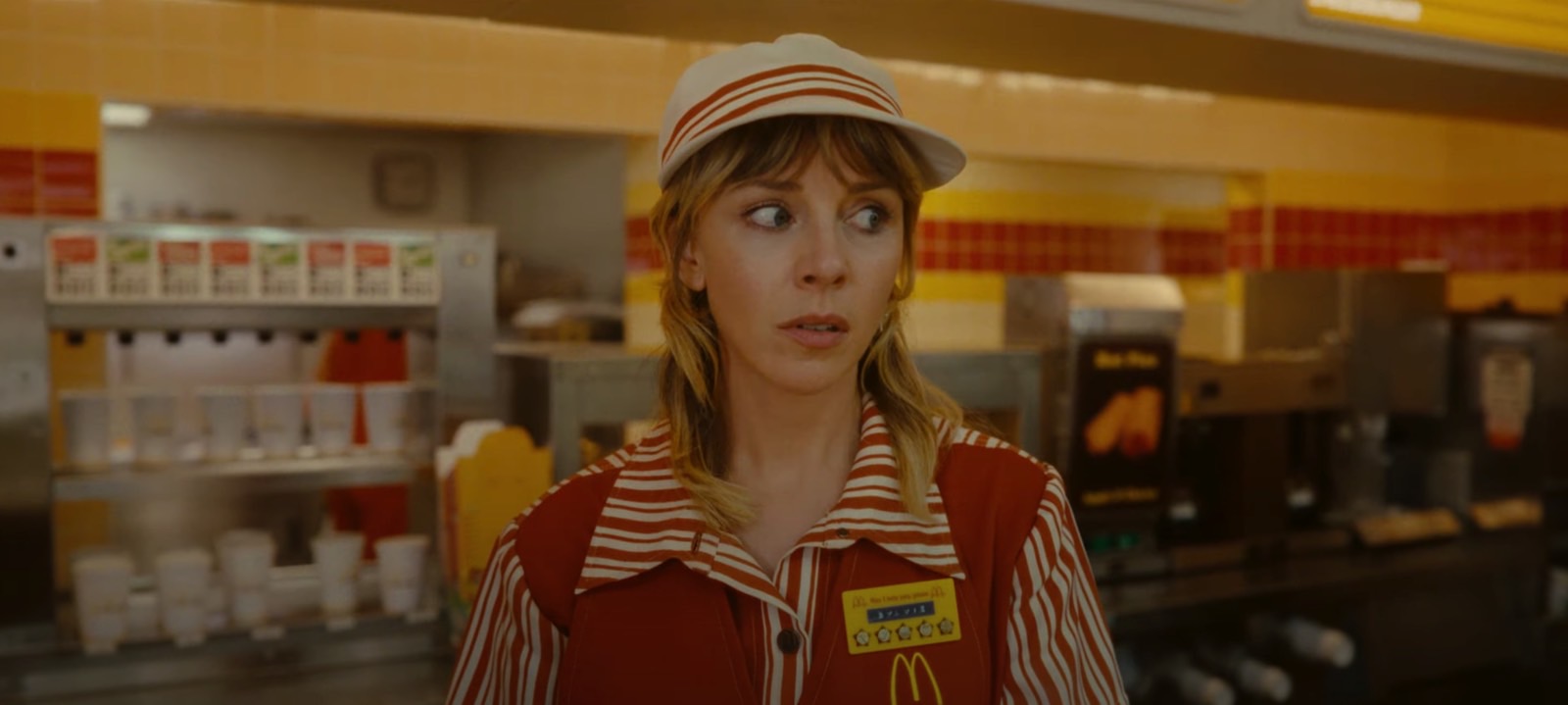 While you might avoid watching trailers to preserve the mystery, there's no escaping these McDonald's commercials. Well, at least one of them, which shows the Loki-Sylvie scene right at the very end.
The McDonald's Loki season 2 reveal
After the season 1 finale, Loki returned to the TVA to explain what happened. And to find Sylvie, the current love of his life.
There's no telling how much time passed between the finale and that McDonald's scene. We do know it happens at some point in the '80s. And Sylvie is very surprised to see Loki and Mobius (Owen Wilson) walk through the doors of her McDonald's.
Also, we have no idea how long Sylvie has been working there, but we at least know why it happened. Per Fast Company, Marvel didn't necessarily have a McDonald's partnership in mind for Loki season 2.
Apparently, Loki executive producer Kevin Wright and Sophis Di Martino had a conversation about the future of Sylvie as they were shooting the finale.
"This character had been on a decades-long, maybe centuries-long revenge mission, and the classic trope of those stories is that it's all-consuming and she's not thinking about what comes next," Wright said. "Now she has this moment of opportunity, where is she going to go?"
"She'd probably be pretty hungry," Di Martino replied after thinking about it for a second.
Long after this conversation, the team was developing season 2 and thinking about the next chapter for Sylvie. It was difficult to find a new storyline, apparently. Where would she go after killing Kang? That's how they ended up at McDonald's.
"When we stayed in the view of character, this woman who went on the run as a child, had been running through time, a fugitive of time, living in apocalypses, never being able to relax or slow down, the novelty of walking into a 1980s McDonald's looked appealing," Wright said.
"You play a Little League game and go to McDonald's. You go to a kid's birthday party at McDonald's. Someone like Sylvie would never have experienced that and would be really taken by that."
Then again, villain, hero, or mischievous god, everyone has to retire somewhere. Remember that Thanos (Josh Brolin) had an entire planet available to him, where he took up gardening and cooking after destroying half of the universe's living beings.
The big plot leak
Marvel added the 1982 McDonald's scene to the script, and only then did Wright approach Marvel about a partnership with the popular fast food chain. The rest is history, and you get the scenes in these clips.
However, what's important to note here is that we had a Loki season 2 plot leak that gave us the story's broad strokes. Complete with Sylvie working for Mcdonald's. That leak said Loki and Mobius would meet Sylvie hiding in a McDonald's in the 70s while hunting down an Old Sylvie who will try to undo her past.
Apparently, Old Sylvie is the villain of the show, as she wants to prune universes that appeared after her younger self killed the Kang controlling the Sacred Timeline.
Could that Loki season 2 plot leak have been wrong, except for the McDonald's bit? It's always possible. Then again, the trailer showing Sylvie as a McDonald's cashier also included footage that seemed to back up other claims from that leak.
We'll have to wait for October 6th to see how this story unfolds, however.