The first Secret Invasion episode delivers an incredible twist I didn't see coming. But maybe that's the best thing about this particular MCU show. It's a spy story where anybody could be the enemy. The Skrulls can shape-shift into any human on the fly. Therefore you can't trust anyone. That's been Marvel's entire message in Secret Invasion commercials, that anybody can be a Skrull.
The developments in episode 1 prove that from the very beginning. And it turns out there's a mind-blowing event in Secret Invasion episode 1 that we're not paying enough attention to.
Before I explain, know that big spoilers will follow below.
We're focusing on the wrong death
Marvel killed Maria Hill (Cobie Smulders) at the end of episode 1, something I can't say I saw coming. I've already explained that Maria's death can still be misdirection. That is, she might still be alive when the camera pans out, and that's why she's not changing into a Skrull.
As a reminder, when Skrulls die, they shift back to their original form. That's just one of the things we learn about the alien race in Secret Invasion episode 1.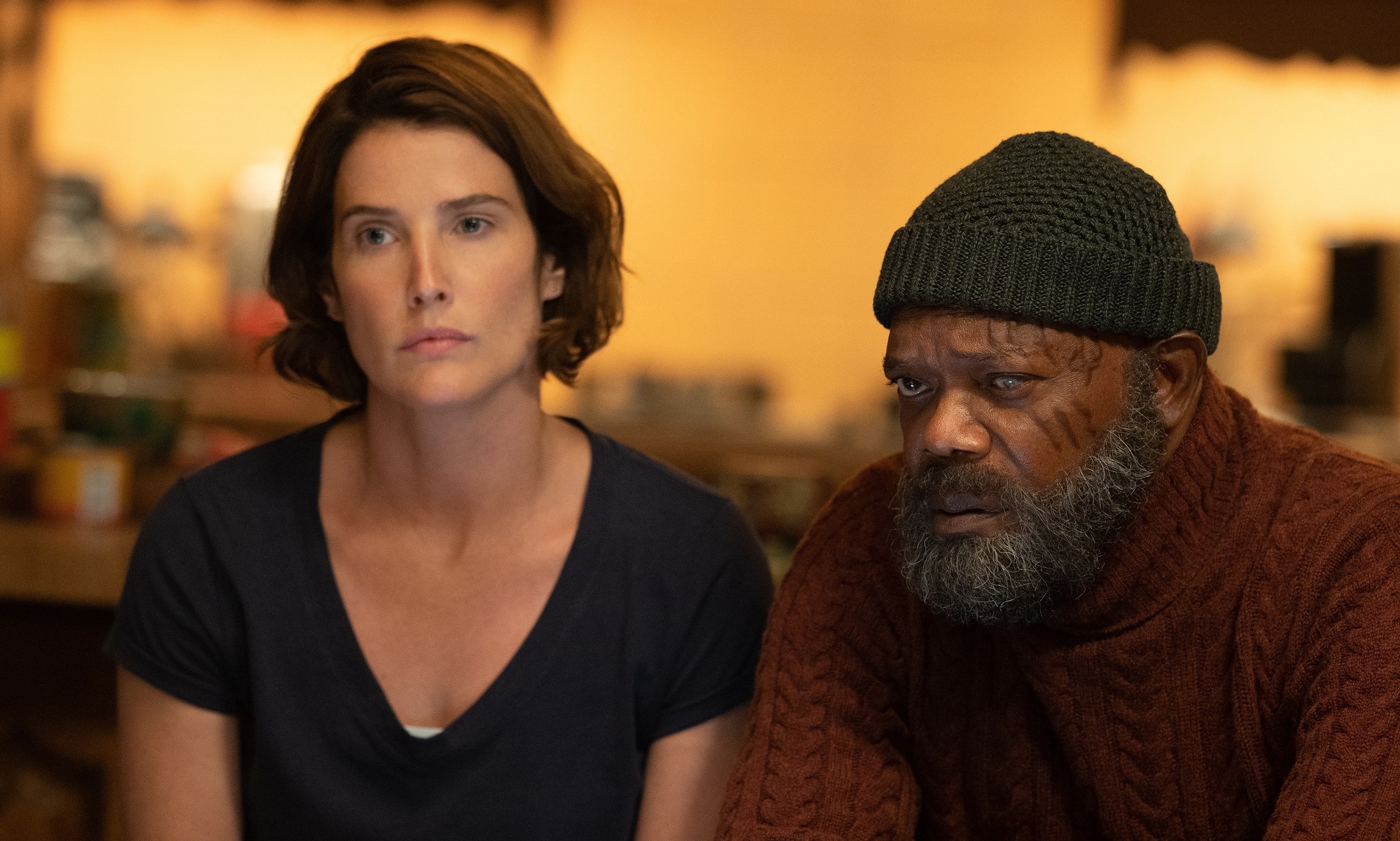 But episode 1 opens with an equally important death, one we ignore because that character turns out to be a Skrull. That's Agent Everett Ross (Martin Freeman), whom we last saw in the credits scenes of Wakanda Forever. Ross helped Wakanda during the events of Black Panther 2, so his former wife and current CIA boss Val (Julia Louis-Dreyfus) had him arrested.
Okoye (Danai Gurira) freed him, so I assumed he'd be on the run following those events. Little did I know I'd see him die in the first episode of Secret Invasion.
As I explained a few days ago, I have many questions about Agent Ross's presence in the Secret Invasion premiere. We need plausible explanations about why Ross was in Russia and why he was working with Maria Hill despite betraying the CIA in Wakanda Forever.
What if the Skrulls replaced Agent Ross before Black Panther
I wondered at the time whether Agent Ross was already a Skrull wearing a human "shell" in Wakanda Forever. But it turns out I need to consider an even more amazing possibility — that Ross had been a Skrull for years, maybe going as far back as the original Black Panther movie.
Remember that Agent Ross didn't die in that movie. Shuri (Letitia Wright) needed only a day to save his life. Therefore, Ross became an ally of Wakanda, albeit a quiet one. Here's a short scene from Black Panther showing his reaction to Wakanda technology right after he woke up from his temporary coma:
You'd be right to ask whether Shuri's advanced vibranium-based tech would be able to detect the Skrull anatomy behind the Ross "shell." That's a valid question, and the answer might be that technology can scan a person's body to determine whether they're Skrulls or humans.
I do expect Secret Invasion to give us an answer for that, the human's ability to detect shape-shifters while they're still alive. But it makes sense for Skrulls to shape-shift into a fully functional human. They need to breathe the air, eat the food, and have the human experiences we do to blend in.
Also, there's precedent in the comics. As this Quora thread explains, Iron Man's technology, Charles Xavier's telepathy, and Doctor Strange's magic fail to detect that Black Bolt is a Skrull in disguise during an Illuminati meeting.
Therefore, without Ross actually dying in Black Panther, Shuri's computer would not have had a way to detect his alien DNA.
Ross is only one piece of the much bigger puzzle
Think about it; how exciting would it be for a Skrull in disguise to detect the kind of resource their team needs to take over the world? Ross was one of the few non-Wakandans to see that massive vibranium mine.
That's why Skrull-Ross's death is so important in episode 1. It tells us how massive the Skrull infiltration might be. But you don't realize that if you assume Ross was replaced after Wakanda Forever. Not to mention that you might be too busy appreciating the fact that the real Ross isn't dead. You've just witnessed a Skrull-Ross die and that's great news, as the real Ross might be alive somewhere.
This tweet from Marvel insider Alex Perez made me wonder what sort of Skrull reveals we'll get from future episodes:
He went on to say that the earliest infiltration happened in the late 90s.
And then Perez went on to address Ross's replacement.
But what if the Ross we know had always been a Skrull? This question made me realize that Secret Invasion could significantly change the MCU's past. All we need is a few similar reveals that key Avengers characters were Skrulls, all along.
Secret Invasion episode 2 streams on Wednesday, and we'll hopefully learn more details about Skrulls infiltrators soon.