It's finally here; Secret Invasion episode 1 is now streaming on Disney Plus, introducing us to a hidden war that most people in the MCU aren't aware of. A faction of Skrull rebels wants to take over the planet after Nick Fury (Samuel L. Jackson) failed to give them their home. That's the overall gist of the Secret Invasion plot, and we're only starting to explore it.
If you've already seen the first episode, you know it ends with an unexpected major death. But given the nature of the shape-shifting attackers, we won't know for certain whether the character really died until next week. Meanwhile, that death made me realize I have a few big questions about Secret Invasion that need decent answers. If you haven't seen episode 1, you should know that big spoilers follow below.
The deaths in episode 1
Secret Invasion starts with a brief intro that explains the plot. Skrulls are covertly attacking Earth, and you don't know who to trust. It turns out we shouldn't trust Everett Ross (Martin Freeman) because he is a Skrull posing as a human.
By the end of episode 1, we see a Skrull-Fury killing Maria Hill (Cobie Smulders). She doesn't turn into a Skrull when the camera moves off her, so she must be the real Fury sidekick. Unless episode 2 will show Hill's actual death and her transformation into a Skrull. When the aliens die, they always shift back to their regular appearance.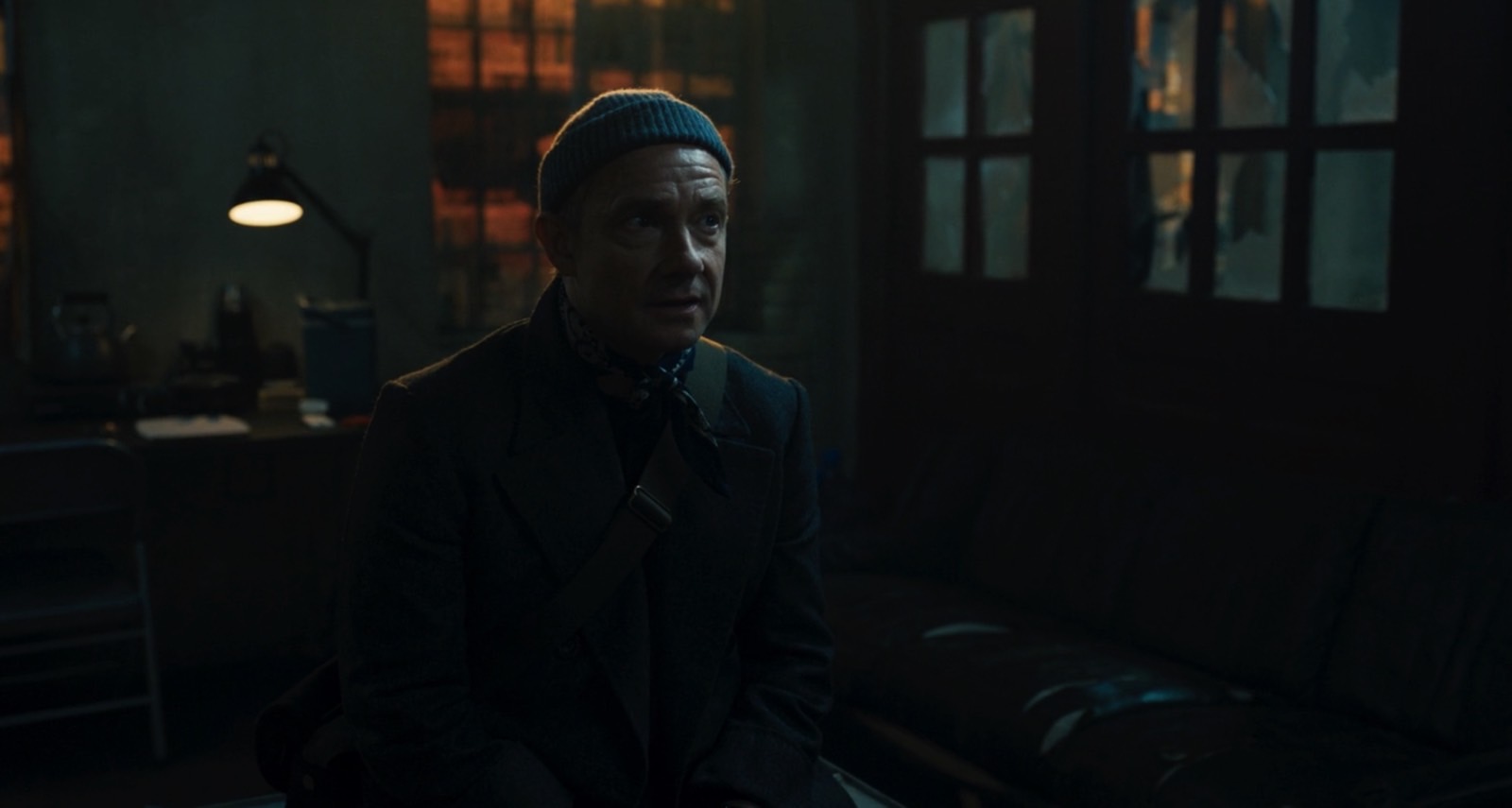 I suspect we've just seen Hill die in the MCU. And that's what will further motivate Fury to solve his Skrulls problem.
But these two deaths are enough to make me question the Secret Invasion plot and expect good answers for them.
A bit of Wakanda Forever history
Like Hill, Agent Ross is an important MCU character, one of those pieces of connective tissue that tie the MCU together. And like Hill, Ross's character isn't explored enough. He is precious but expandable. We saw that in Black Widow: Wakanda Forever.
Ross helped Wakanda, who saved his life in the first Black Panther. Val (Julia Louis-Dreyfus) wouldn't understand that. That's why his ex-wife and current CIA boss arrested Agent Ross in Wakanda Forever. By the end of the movie, we see him incarcerated and sent who knows where. Thankfully Okoye (Danai Gurira) appears right in time to save him.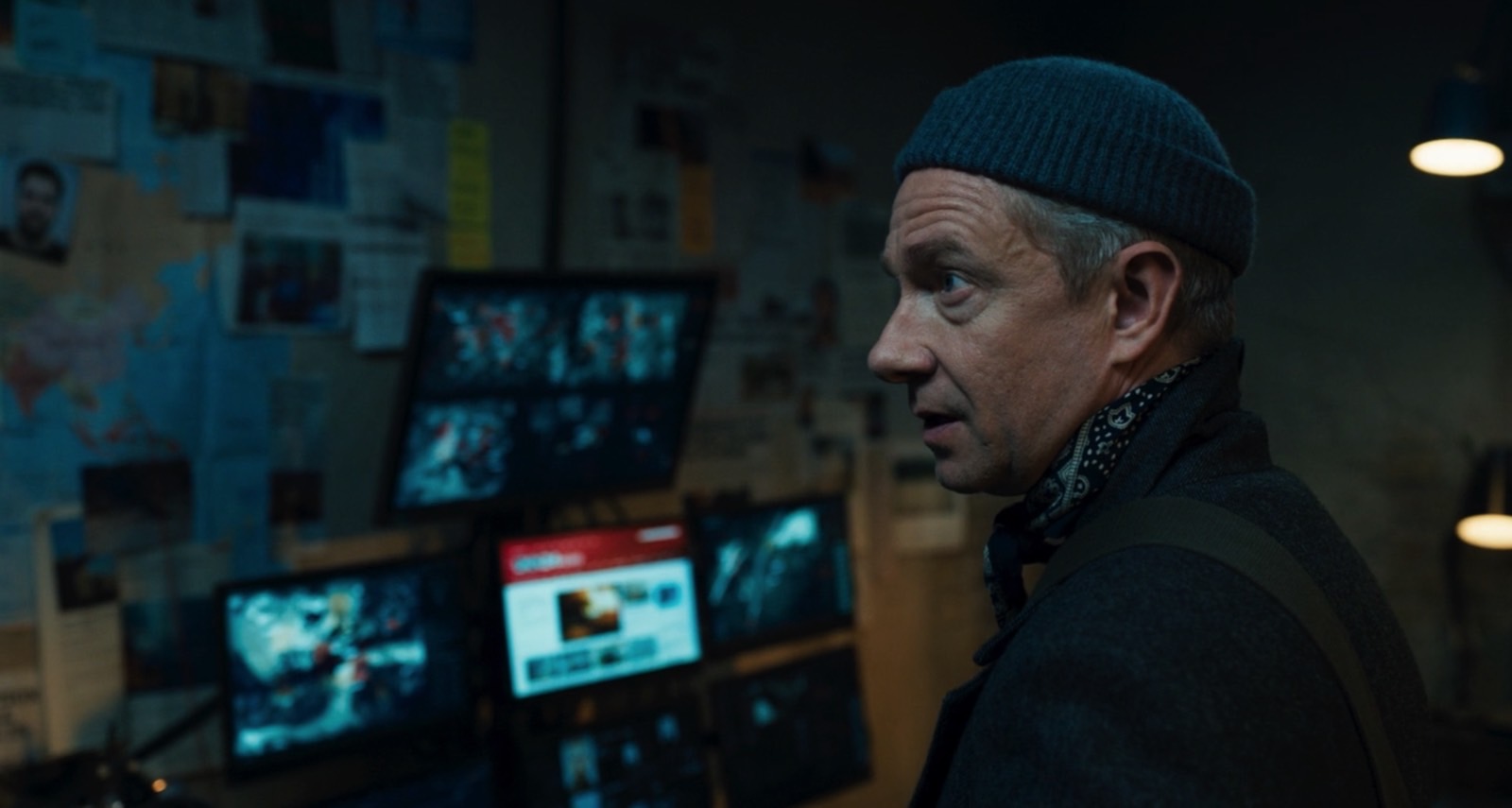 That makes Agent Ross a fugitive. At least from the CIA.
I'll also note that the action in Wakanda Forever happens at some point in 2025. Meanwhile, Secret Invasion is a 2026 adventure. These are MCU years, of course.
Why is Agent Ross in action?
We've established that Agent Ross dying early in Secret Invasion is a Skrull in disguise. But that Agent Ross fooled another agent into thinking he's the actual Ross. Doesn't everyone know the CIA had him arrested?
Why would anyone accept that Ross is in action? And on the same note, why can Ross use secure channels to ask for help?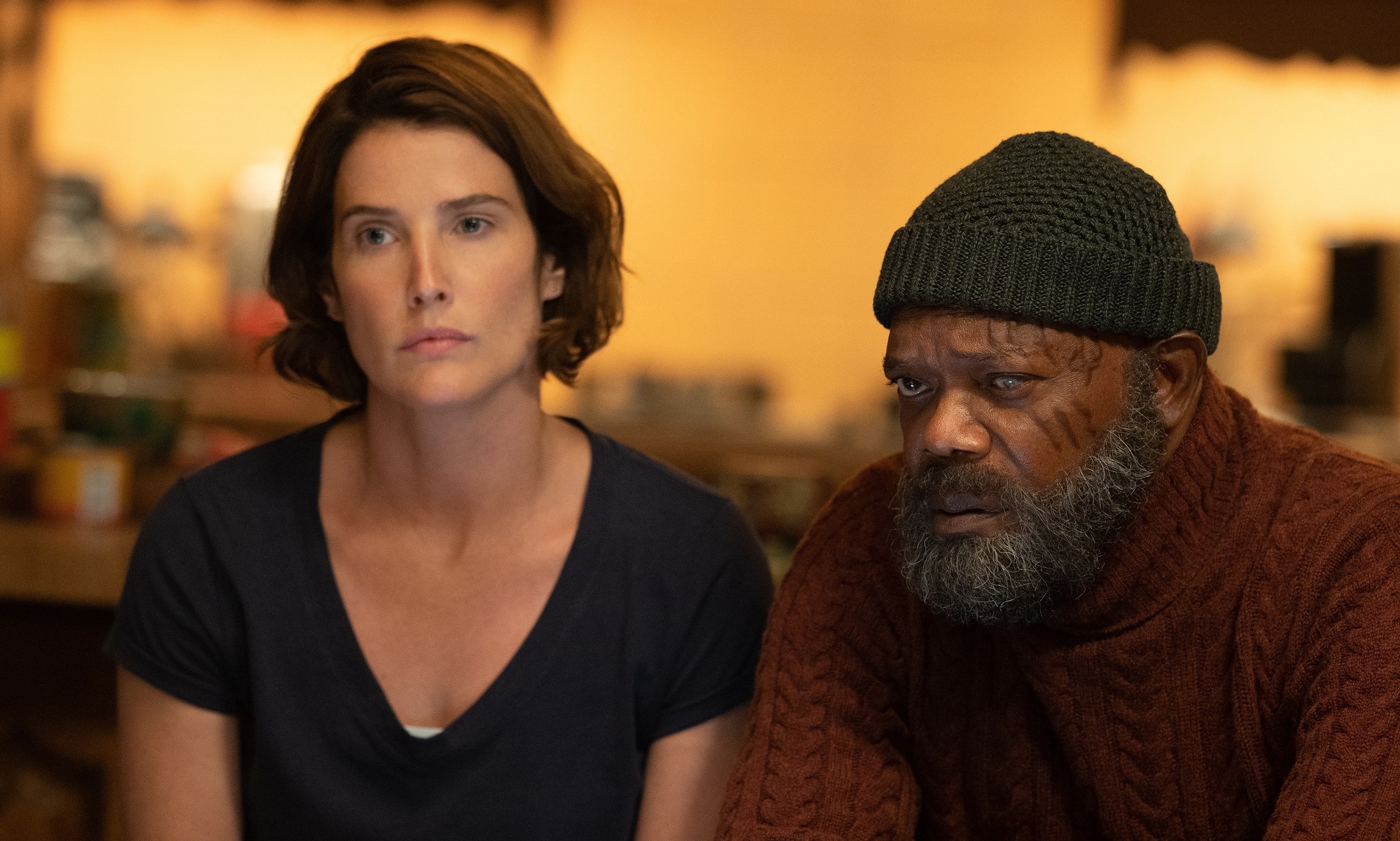 Also, the fact that Skrulls are impersonating government agents like Ross is exciting. Anyone could be a Skrull, even Avengers. But, as we learn in Secret Invasion episode 1, Skrulls capture and hold human shells in those cases where they want to steal their minds in addition to their appearance.
So does this mean that the real Agent Ross is trapped somewhere?
Speaking of humans in captivity. We know from episode 1 that Skrulls choose sites of former nuclear plants to hide from the world. They're immune to radioactivity. That's why they have no problem populating them. But what happens to the human hosts they hold in those machines? Wouldn't they be affected by radioactivity?
Why is Maria Hill in Moscow?
More importantly, we have Maria Hill answering his call in Moscow and providing an extraction point. We might like Agent Ross, but we love Maria Hill. That is, she should be positioned well above Ross, considering the kind of world-saving Avengers experience she's had so far. The fact she's in the field is somewhat surprising.
What I'm getting at is that she should know that Agent Ross had gone rogue, for Wakanda that is. And that the CIA had him arrested.
But the more important question is why was Maria Hill deployed in Russia? And who is she working for exactly? We know that Fury secluded himself in space after his Infinity-War–Endgame experience. He's building the SABRE defense system and hasn't been on Earth in nearly three years.
Also, who is Hill working for? Come to think of it; we're yet to find out the answer to this question. And we've had this question since the Infinity War credits scenes.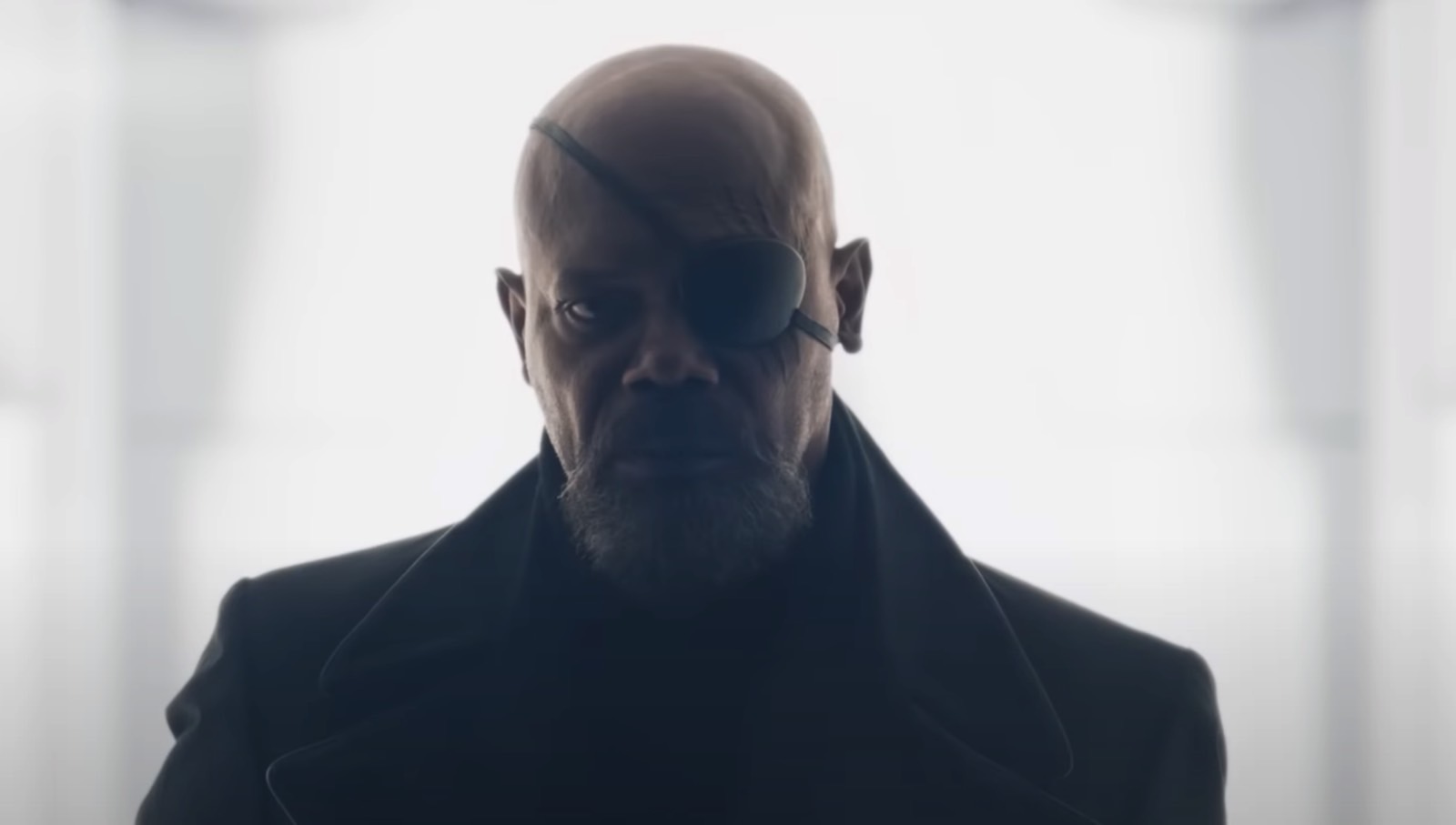 Should we worry about Secret Invasion plot holes so early?
Starting with the end of Secret Invasion, we need Fury to get mad and back into the game. For that to happen, we need Hill to die in Moscow. So her presence in Russia is required. That also means she has to witness Skrull-Ross's death to realize the Skrull threat is real.
But the fact that Hill is the first one to answer and recognize Ross might be a Secret Invasion plot hole, considering the events in Wakanda Forever.
One way to answer everything is that Ross works for the same agency that hired Hill and Fury. The agency that responds directly to the US president. And they're above the CIA. Therefore, the real Agent Ross might have been working with Hill in Russia. Until Skrulls kidnapped him.
The other explanation is that Hill was also a Skrull in disguise. And she was working with a Skrull-Ross for a reason. The two might not be part of team Gravik (Kingsley Ben-Adir). But in such a case, why not work with Talos (Ben Mendelsohn) who opposes this covert on Earth?
Also, what if Agent Ross was already a Skrull in Wakanda Forever?
Whatever the case, there's a reason why I'm not too concerned. This is a spy thriller. We're meant to question everything and suspect that anyone might be a Skrull. We'll get our answers soon.