Secret Invasion episode 3 brings us closer to learning the big secrets of the Skrull faction quietly invading the MCU's Earth. The invasion has been happening for who knows how long. Nick Fury (Samuel L. Jackson) carries the blame for that, having failed to keep his promise to the alien species now residing on Earth.
Episode 3 delivered a big death that's certainly not what it looks like, as well as a potential confirmation that one Avenger is a Skrull in disguise. Then there's the big cliffhanger at the end, which contains a key detail that's easy to miss.
I can't say more without warning you that Secret Invasion episode 3 spoilers will follow below. Catch the episode on Disney Plus before you read any further.
The big reveals in episode 3
Episode 3 advances the Secret Invasion plot while delivering a few important details. We learn more about Fury's wife, Priscilla (Charlayne Woodard), who is actually a Skrull. She tells him that she's been suffering for the better part of the decade.
First, she mourned his death when Thanos (Josh Brolin) killed half of the living beings in the universe. Then Fury reappeared, only to leave for space without explaining anything to her. Thus, she tells Fury that she became herself, the person she was before meeting him.
Just like that, we learn from the start that Fury does have reason to worry she might be working with Gravik (Kingsley Ben-Adir) in this invasion. We'll get back to Priscilla when discussing the cliffhanger.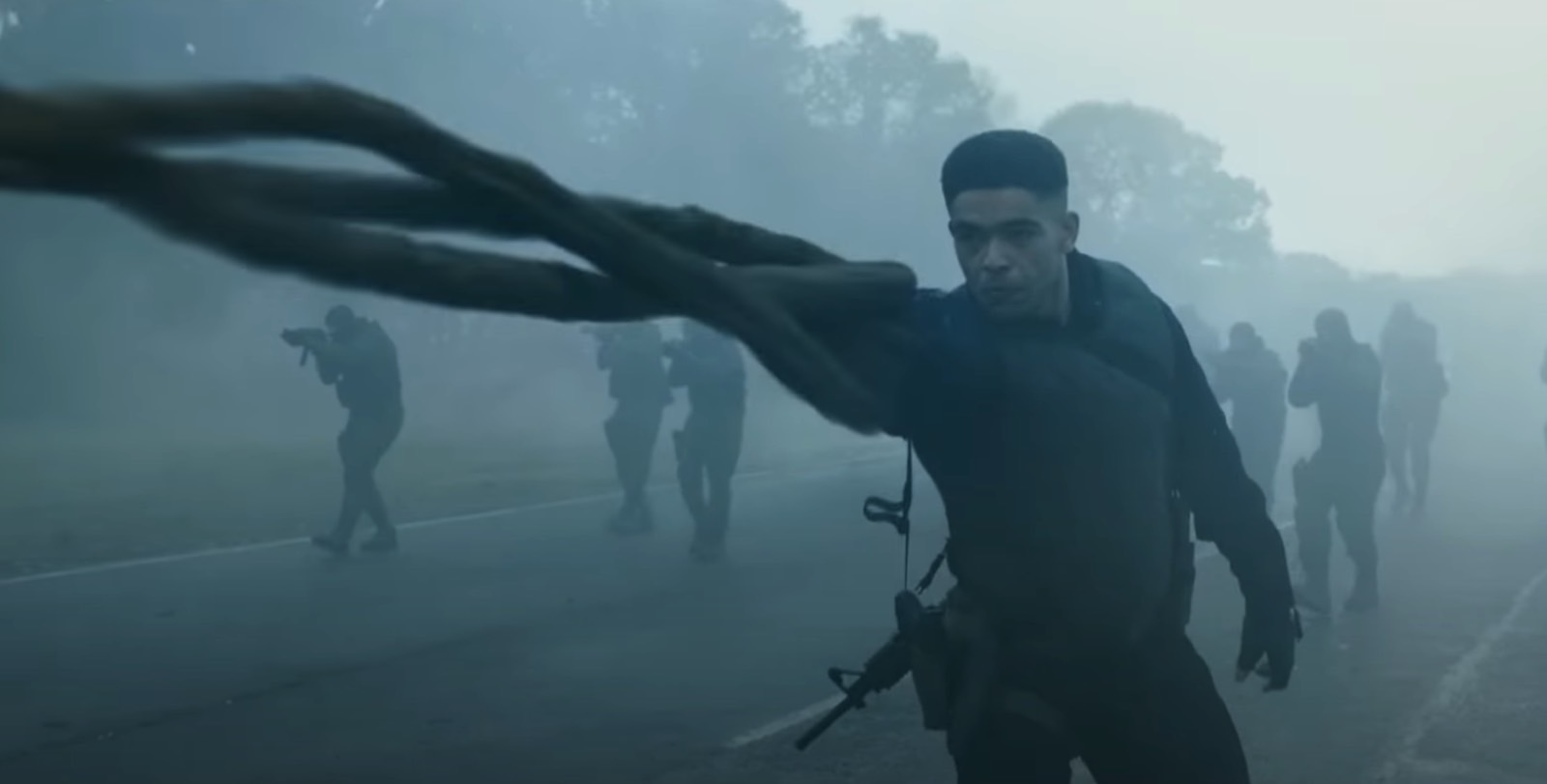 Later, episode 3 tells us that Fury thinks he spotted a Skrull operative in London disguised as a high-ranking US government official. Only one person fits the description in this context, and that's James Rhodes (Don Cheadle). We'll get back to Cheadle's character in a moment.
Then we get evidence that Fury probably knows War-Machine isn't an Avenger but a Skrull. Rhodey called him "Nick" in episode 2, a telltale sign that he might not be a human.
G'iah (Emilia Clarke) also appears to die in this episode, though it's certainly not what it seems. Either G'iah is a Super Skrull and will resurrect in Secret Invasion episode 4, or we'll see her human form in action. Speaking of Super Skrulls, Gravik is also one, and we saw the Extremis virus coursing through his veins.
Finally, the episode delivers a few amazing exchanges between Talos (Ben Mendelsohn) and Fury. The former is rebelling in his own form while staying a true friend to Fury and the human race. Talos reminds Fury that all of his successes wouldn't be possible without the network of Skrull spies he set up.
Secret Invasion's new cliffhanger
Episode 1 ended with Maria Hill (Cobie Smulders) dying, leaving us to wonder whether she had really died or if she was a Skrull. Episode 2 gave us Priscilla, making us question Fury's relationship with his wife. We learned early on that Fury is indeed married to a Skrull.
Episode 3's cliffhanger features Priscilla again. She receives a mysterious call to go to a bank that serves as her drop-off spot. In the security box, she finds a gun. Now, that's enough of a detail to raise red flags.
Why would Fury's wife get a gun after Fury returned to Earth to deal with the Skrull invasion? The only possible explanation is that she has been working with Gravik, and they might want to kill Fury, given that they couldn't stop him in episode 2.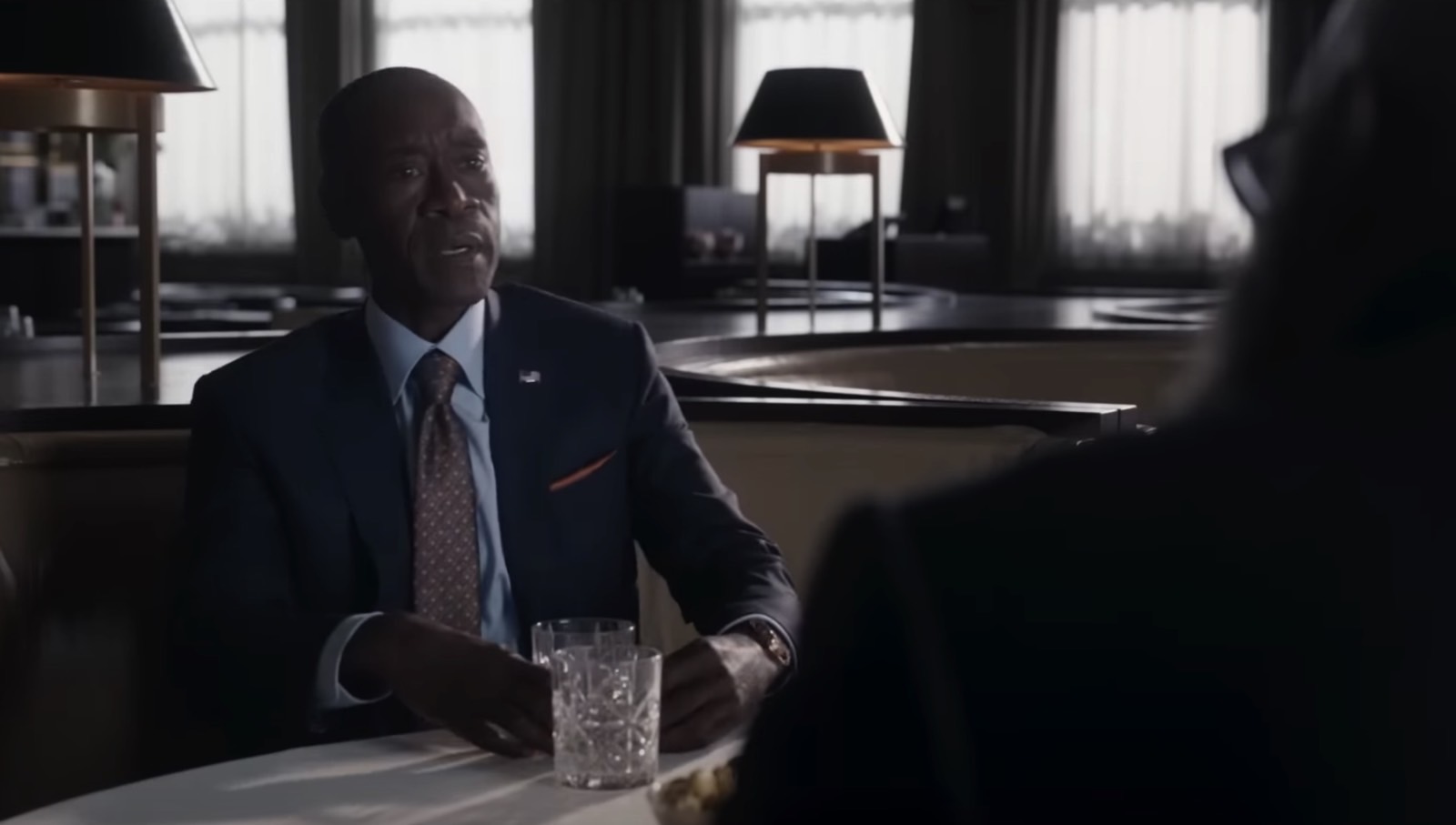 This brings me back to Rhodey. It's Cheadle's unmistakable voice at the other end of the line. He's calling Priscilla instead of Gravik while she's at the bank. And this is the key detail in the cliffhanger that tells us War Machine is a Skrull.
Either that or Marvel is playing a huge con game. Rhodey is still a man, fighting against the Skrulls just like Fury. And he's just found a way to maybe convince Priscilla to take action against Gravik.
I missed Cheadle's voice on my first watch. Cheadle's voice is indeed recognizable, but my volume must have been too low. Or I am going deaf. Also, the subtitles do not identify the man talking on the phone. This might make it even more difficult for people watching the dubbed version of Secret Invasion to recognize Rhodes.
I will also point out this is the first time we hear the person at the end of the line. And Priscilla had three phone conversations in the episode.