Marvel's Secret Invasion series is advancing steadily, with episode 2 now streaming on Disney Plus. I've already discussed one big reveal from the second episode and mentioned the mind-blowing cliffhanger at the end. It's not a credits scene, but it sure feels like one, as it adds another layer of depth to Nick Fury (Samuel L. Jackson) and his MCU journey.
It's also the kind of ending that will leave you guessing, pretty much like the end of episode 1. However, unlike last week, we didn't have to wait until next Wednesday to find out the answer. We already have an official explanation for the development at the end of episode 2.
Before I can share it with you, I'll warn you that big spoilers follow below. You'll want to catch up with Secret Invasion on Disney Plus before reading any further.
How episode 2 ends
The first Secret Invasion episode ended with a Gravik (Kingsley Ben-Adir) posing Fury so he could get close to Maria Hill (Cobie Smulders) to kill her. At the time, I said it wasn't clear whether Hill died on camera or whether she was a human or a Skrull herself. Episode 2 cleared that up right from the start. Sadly, Maria Hill is indeed dead.
But that's an extremely important detail for Fury's arc in the show and his desire to engage with the Skrull rebels.
Add to that that the fact that James Rhodes (Don Cheadle) just fired Fury, and Fury parted ways with Talos (Ben Mendelsohn) early in the episode, and you realize that the former SHIELD boss is low on allies. And Fury doesn't want to ask the Avengers for help for fear of the Skrulls replacing them. Unfortunately, he might be too late on that front.
I have reason to believe that War Machine might be a Skrull in Secret Invasion. But that might be just a sleight of hand from Marvel.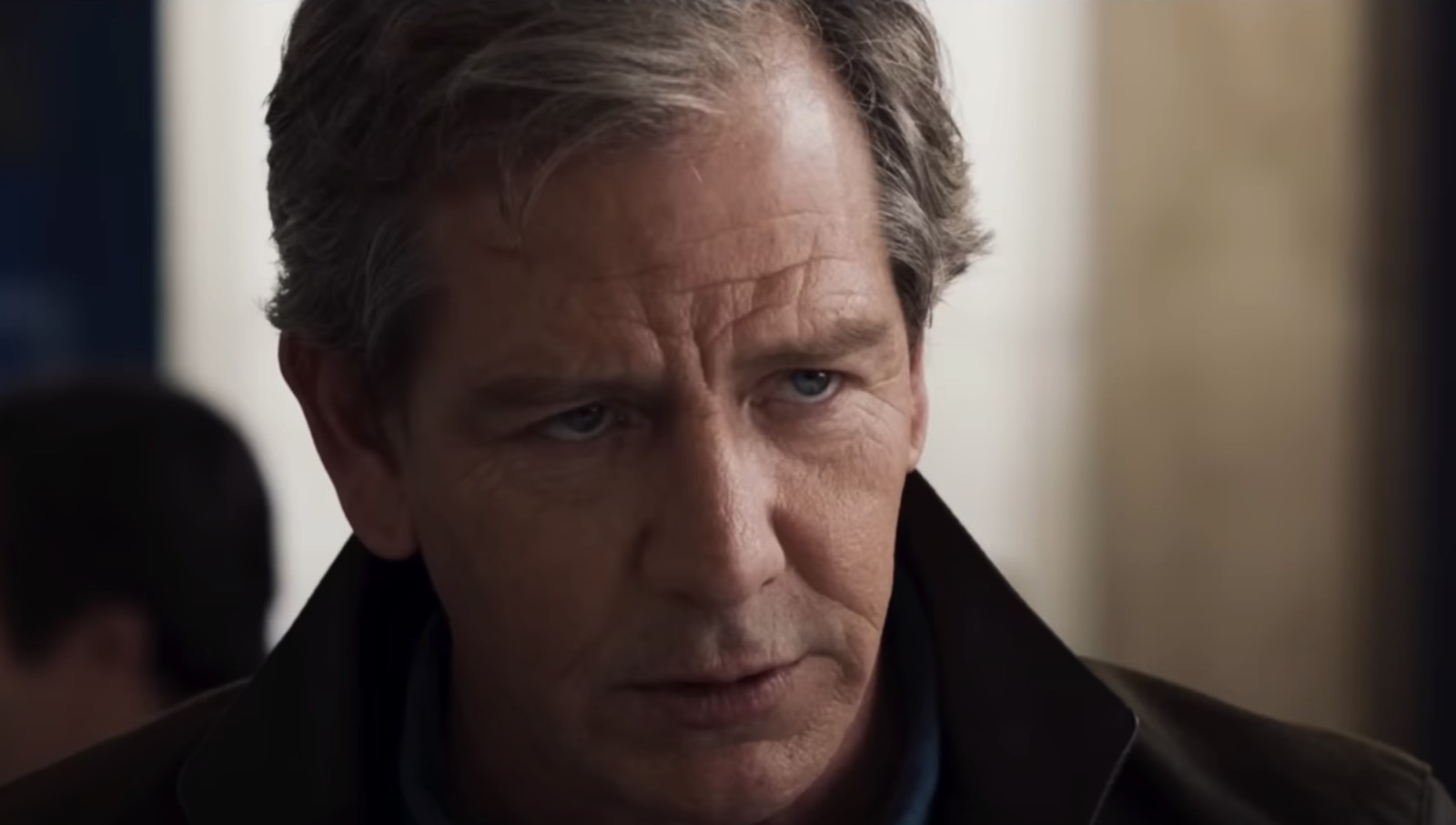 The end of the episode shows us Fury returning home. He's driving a car with the steering wheel on the right side, so he must be somewhere in the UK. We then see a Skrull woman preparing dinner at home just before Fury enters. She switches to a human appearance just as he goes through the door.
Before greeting him, she reminds him of the apparent rule of the house. You have to wear your wedding ring when you come home, Fury!
Why that's such a big deal for Fury
That's right, Fury is married to a Skrull. But does he know it? That's the big cliffhanger of episode 2. If he does know it, then we're looking at another reason why this secret war against the Skrulls is personal for him. If he doesn't, which might be even more exciting, then the Skrulls have infiltrated the home of one of the most powerful people on Earth.
Regardless of the answer, Fury being married is a huge liability. Enemies could always target him through his wife.
Then again, we've always known that Fury was married. He said so in Captain America: The Winter Soldier. We just never met Priscilla Fury before now.
I'll also point out an interesting thing about this marriage. Fury has been absent from Earth since the events in Avengers: Endgame. But he's coming home for dinner so nonchalantly that you'd think this is what a normal day in his life looks like. Not to mention that Priscilla doesn't seem too annoyed. Has Fury been visiting her all these years while ignoring everyone else?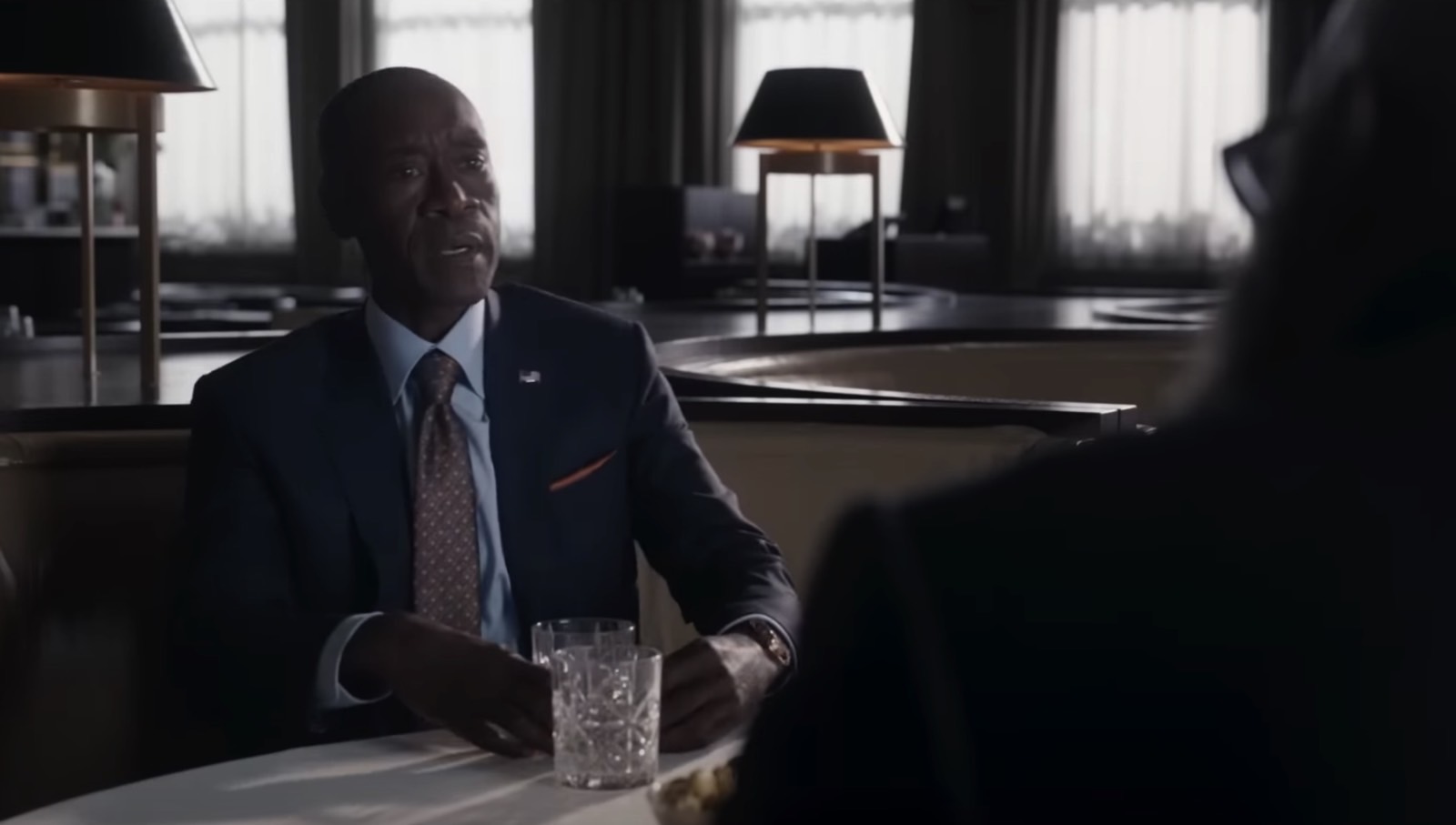 Marvel's explanation
Marvel didn't let fans speculate for too long. We can now confirm that Fury knows his wife is a Skrull, thanks to Secret Invasion director Ali Selim. He told Deadline that Fury knows the truth. They just shot the scene in a way to make the public wonder:
In the script, he knows. And when we shot it, it was interesting that maybe he didn't know. We ultimately edited it in a way that made people feel like, 'I wonder if he knows or not. I can't tease anything forward about his wife. The conversation in the lobby after the premiere the other night was, 'Does he know she's a Skrull? Or does he not?' And I think either way works.
More interesting is the identity of Priscilla. This woman appeared early in the episode in that flashback scene from 1997. At the time, Fury was recruiting Skrulls into a team of spies. That was a brilliant idea, using shape-shifters for Fury's line of work. But it's the event that leads to the current conflict.
It was Priscilla who brought Gravik to Fury. And he recruited Gravik and others with a promise to find the Skrulls a new home. Selim teased the importance of episode 2's cliffhanger for the show:
I think his wife is a support and a complication, and I think you will learn interesting things about their relationship…going forward. But ultimately, that is the personal issue that he needs to confront to make this make sense to him.
Secret Invasion episode 3 hits Disney Plus next Wednesday, and it will surely expand upon that final scene in this week's episode.