The inaugural season of Vikings: Valhalla — a Netflix series that picks up where the History Channel's Vikings franchise left off — debuted in February of last year, hitting the streaming giant with the force and fury of an all-out Viking invasion.
During its first week of streaming availability, for example, this series that chronicles the exploits of some of the most famous Vikings who ever lived racked up 113.3 million hours viewed worldwide, climbing into the Netflix Top 10 in 90 countries. In just its first two days alone, Vikings: Valhalla garnered 80.5 million hours of viewing time, bringing its nine-day viewership to an impressive 194 million hours watched worldwide.
This Netflix series from creator and showrunner Jeb Stuart, in other words, knocked it out of the park during its first season and tapped into a hunger for more stories connected to the fan-favorite History Channel series. And now: Season 2 has just arrived on Netflix.
Everything to know about the Vikings: Valhalla Netflix series
The story here is set over a thousand years ago, in the early 11th century. And the central characters include legendary Vikings like explorer Leif Eriksson (played by Sam Corlett), his headstrong sister Freydis Eriksdotter (Frida Gustavsson), and the ambitious Nordic prince Harald Sigurdsson (Leo Suter).
From the official Season 2 synopsis:
"Season Two finds our heroes shortly after the tragic fall of Kattegat; an event that has shattered their dreams and altered their destinies. Finding themselves suddenly fugitives in Scandinavia they are forced to test their ambitions and courage in worlds beyond the fjords of Kattegat."
This Netflix series has proven to be such a hit, by the way, that Netflix announced a Season 2 and Season 3 pickup simultaneously just weeks after the debut of Season 1. The studio behind the series is MGM Television, and it's based on the History Channel series that Michael Hirst created.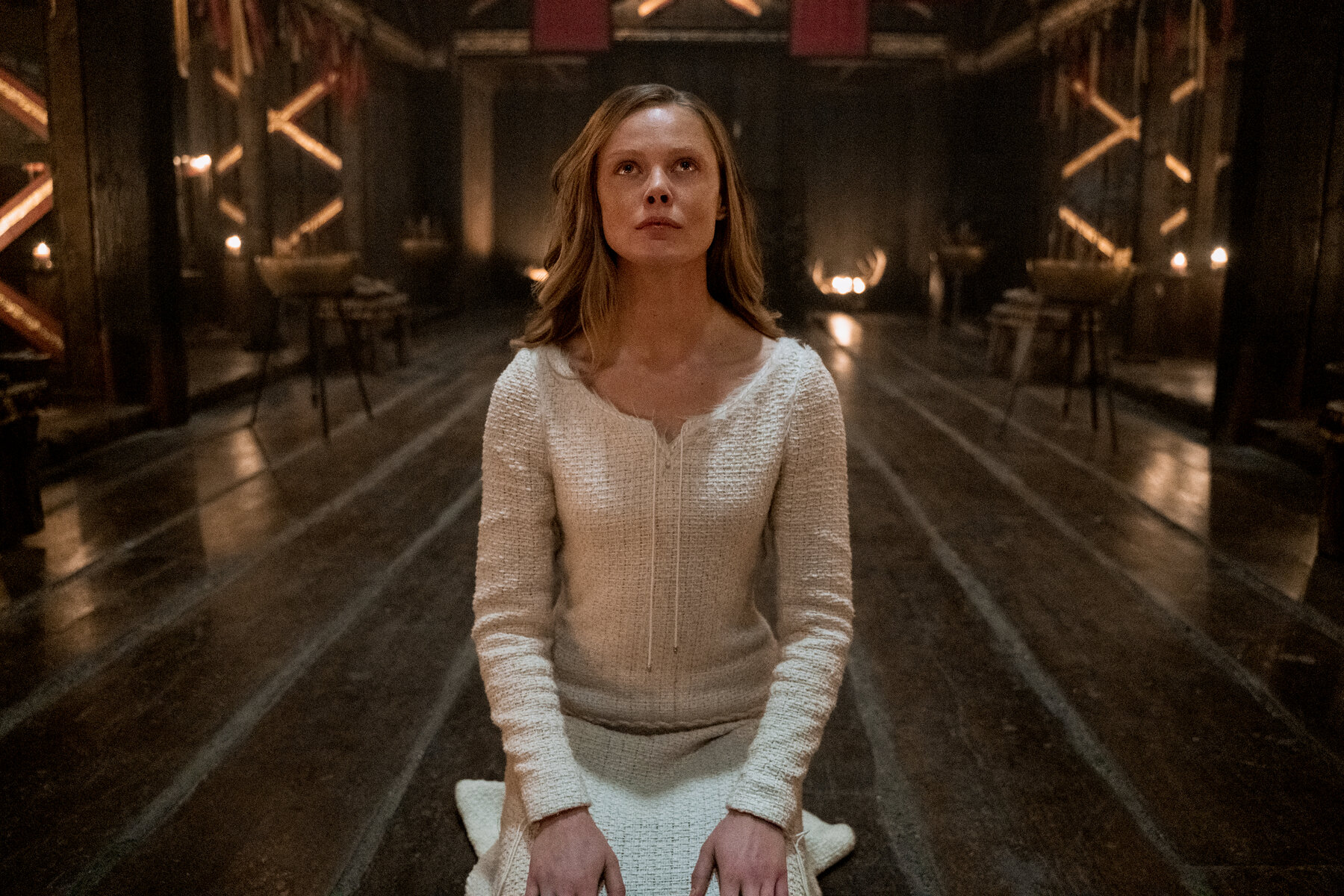 Reviews and ratings
Currently, the series enjoys an 8.5/10 score on IMDb, based on 536,000 ratings, while on Rotten Tomatoes it's earned an impressive 90% score with critics.
"Jeb Stuart has masterfully taken this beloved saga 125 years into the future and introduced a whole new generation of Vikings and stories that have resonated with new and existing fans all over the world," Netflix's head of US/Canada scripted series Peter Friedlander said as part of the Seasons 2-3 announcement. "There is plenty more to avenge and more battles to fight!"