Guardians of the Galaxy Vol. 3 is playing in theaters worldwide, and we finally got another amazing Marvel movie that deserves to be seen in theaters. Going into Guardians Vol. 3, we knew it might be the last time we saw Peter Quill (Chris Pratt), Gamora (Zoe Saldana), Rocket (Bradley Cooper), Groot (Vin Diesel), Drax (Dave Bautista), Nebula (Karen Gillan) and Mantis (Pom Klementieff) defending the galaxy. We were preparing for the worst for some of these characters, as we knew some of the actors had reached the end of their contracts with Marvel.
Now that Guardians Vol. 3 is out, we can finally discuss its implications when looking at the larger MCU story. And I've come to realize that one member of the Guardians is a meltdown away from becoming a terrible Avengers villain — or a great antagonist. And that's an incredibly exciting prospect.
Big Guardians of the Galaxy Vol. 3 spoilers will follow below, so make sure you watch the movie before you read any further.
It's not who you think
James Gunn & Co. misled the audience with their comments and teasers. Even the Guardians of the Galaxy Vol. 3 plot leaks were slightly wrong.
Rumors said Drax would die by the end of the movie. And Marvel made it seem like Guardians of the Galaxy Vol. 3 might kill Rocket. But there were no meaningful deaths in the movie, although many Guardians members went through near-death experiences. Instead, Marvel retired almost the entire Guardians team.
Rocket and Groot are the only two of the original members who are still on the team. Rocket is now the leader, which is certainly not a surprise.
The new roster also includes Adam Warlock (Will Poulter), Kraglin (Sean Gunn), Cosmo (Maria Bakalova), Phyla-Vell (Kai Zenn), and Blurp.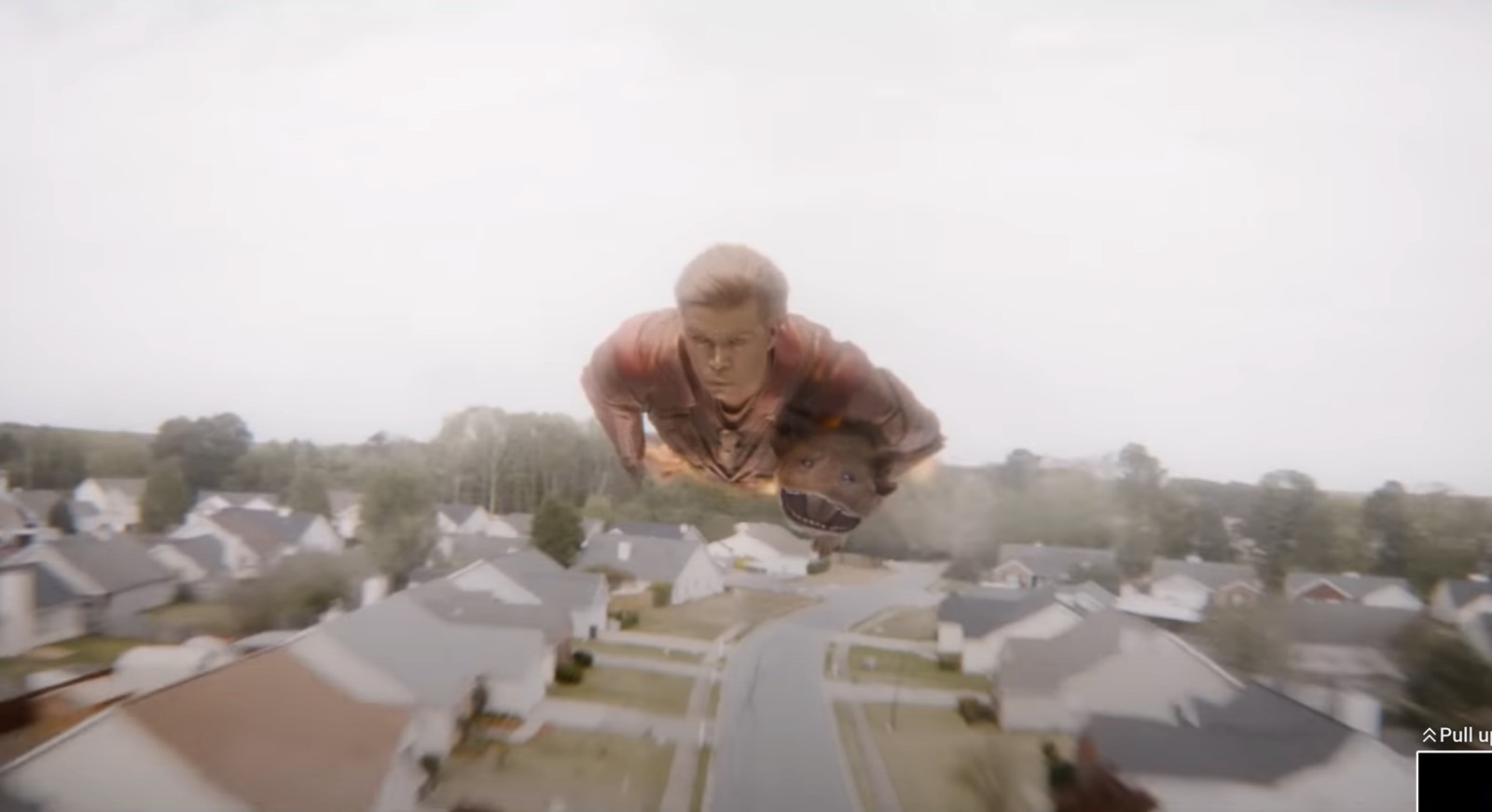 Adam Warlock might seem like the most likely Guardian to become a villain or an antagonist at some point in the future. He has incredible powers, but Marvel made sure to nerf the character. His mind isn't fully developed. He's just a kid and seems to like being with his new family, the Guardians. The Avengers could defeat the warlock with some help. After all, Nebula almost killed him in Guardians of the Galaxy Vol. 3.
As for the old team, everyone is alive and well, pursuing their own business now that they've left the Guardians. Well, Gamora never really joined, and she could make a great antagonist in the future. But she might not have the right motivation. And she's not that dangerous.
Nebula, in charge of Knowhere and rocking Rocket's upgrades, is a better villain choice. But she played that part in the earlier adventures. She's a lot more powerful now, yes, but she has also grown in recent years. She's definitely a hero, despite her rigidity.
Why Rocket is such a dangerous hero
This brings me to Rocket, the protagonist of Guardians of the Galaxy Vol. 3 and the only Guardians member who I think could make an incredible Avengers antagonist. Maybe it would be too much to call Rocket a villain. But after what we just saw in Vol. 3, I can see the character making the wrong choices after a meltdown.
Rocket has always been motivated by his early personal trauma, which he finally overcame in Guardians Vol. 3. But it might not take much to send Rocket spiraling down a path that would turn him into a danger to the entire universe.
Let's remember that Wanda (Elizabeth Olsen) was the big villain in Doctor Strange in the Multiverse of Madness. She was also mainly an antagonist in a couple of others (WandaVision and Avengers: Age of Ultron). And Iron Man (Robert Downey Jr.) can be considered a bad guy in Captain America: Civil War. Any superhero can turn bad in certain circumstances.
Getting back to Rocket, Guardians of the Galaxy Vol. 3 drives home a big point for the character. Rocket can understand technology better than most. He's one of the most brilliant minds in the universe. That revelation made me rethink Avengers: Endgame completely. And it's why I consider Rocket to potentially be an amazing Avengers antagonist or outright villain.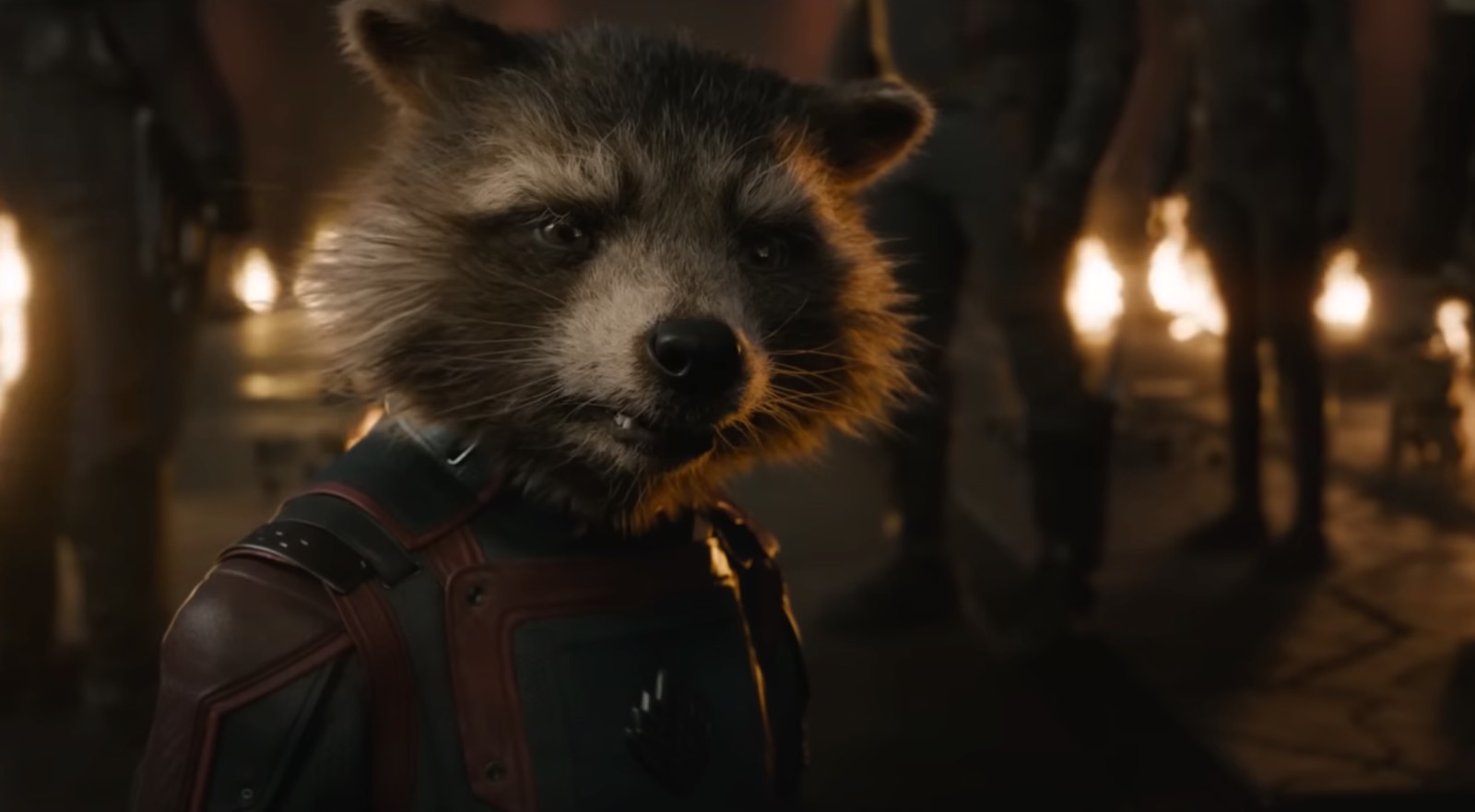 Rocket's real power isn't the weapon in his hand
Think about it: Rocket has been involved in making the time machine the Avengers used in Endgame to restore order in the universe. With the right resources, he could make his own time-hopping device. That includes recreating Pym particles from scratch to power multiverse travel.
What if something happens in his future, and he decides to take matters into his own hands by going back to the past to fix his problems? He did it once, so he'd reason that he could do it again. It might all start from a well-intentioned plan, but it could degenerate.
Rocket might be a good guy who doesn't want to hurt others. That's very clear after Guardians of the Galaxy Vol. 3. But he doesn't know about the multiverse, the TVA, or incursions. One of his well-intentioned plans could backfire, triggering the attention of the Avengers. And remember, most villains see themselves as the heroes of the story. They're not bad guys in their own minds.
As far-fetched as it might sound, Rocket is at least as big a threat to the world as Iron Man was in Civil War, but only under the right circumstances. He could definitely play the role of a brilliant mind who thinks that he is doing the right thing.
Will Rocket ever become an MCU villain or antagonist after Guardians of the Galaxy Vol. 3? There's no indication to suggest that might happen, given that he's finally in a happy place. But it would be an amazing new character arc for Rocket, and I would love to see it happen.