With the long-awaited return of Ted Lasso's third and final season this month, interest in and viewership of Apple TV+ has already ticked higher this month on the strength of Apple's best series. Moreover, you can expect that trend to endure throughout the remainder of 2023, as the iPhone maker's streaming service rolls out more series and star-studded features film — in addition to taking the dramatic step of spending $1 billion a year to put its movies in theaters.
I've been a fan of the service from the beginning, for reasons that encompass more than just its shows like Ted Lasso. And its new releases this week — one of which is shaping up to be the best movie Apple TV+ has launched thus far — help explain why.
New Apple TV+ titles to watch this week
The two new Apple TV+ titles that are coming to the platform this week, which we'll take a closer look at below, include a new series as well as a feature-length film.
The Big Door Prize (March 29)
First up, with a mid-week streaming debut, is the Apple TV+ adaptation of M.O. Walsh's 2020 novel The Big Door Prize, which spins a big-hearted yarn about Small-Town America via an interesting gimmick:
A new machine shows up one day in the grocery store of a Louisiana town — specifically, a machine that looks like a phone booth and can tell anyone what the rest of their life has in store for them.
This 10-episode half-hour series will debut its first three episodes on March 29, with one new episode every Wednesday thereafter through May 17. Chris O'Dowd plays Dusty, who's initially skeptical of the machine — though his wife Cass (Gabrielle Dennis), gets quickly swept up in the magic of it, and in the machine's implied guarantee that there's something bigger "out there" for her.
She and Dusty have, like so many of the show's small-town residents, lived a safe and uncomplicated life. The machine changes all that, forcing a reconciliation of the comfortable present with dreams deferred and with the promise of a better future.
Whether or not this series turns out to be a success — and there are already some writers opining that this feels like another Apple title for the Ted Lasso fans out there — Apple's streaming service could not have chosen a more perfectly timed novel to adapt into a series.
There's never really a bad time to capture a reader's imagination with the tantalizing prospect of "what could be," inspiring people to bring a renewed zeal to the unfulfilled potential of their lives. And that's all the more true in our collective post-pandemic malaise.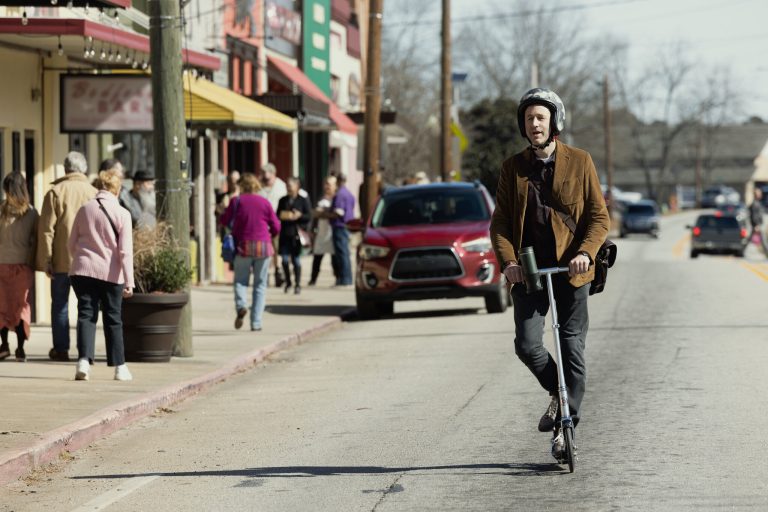 Tetris (March 31)
Next up, meanwhile, Apple's streamer is adding a new movie this weekend (Tetris) that turns the creation of one of the most popular video games of all time into an edge-of-your-seat thriller. It's thanks to the Cold War-era intrigue behind the creation of Tetris, which was the brainchild of a Soviet software engineer.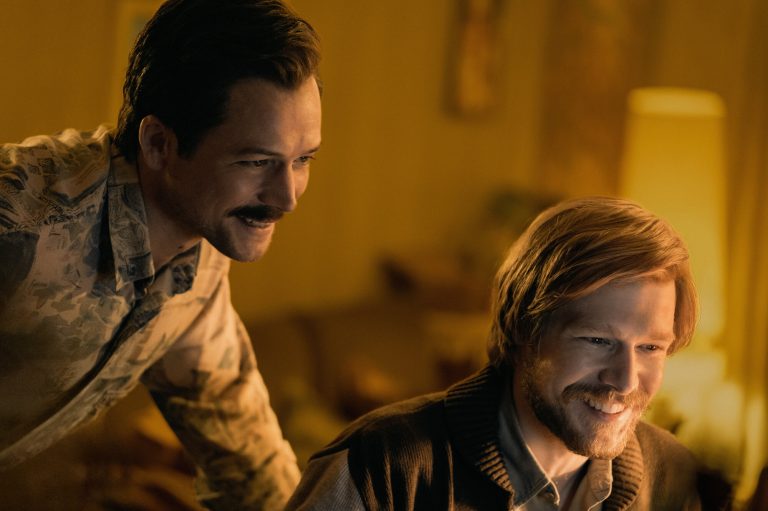 Taron Egerton stars here as Henk Rogers, the entrepreneur who negotiated a dispute over the rights for the game which Nintendo eventually licensed to package with the Game Boy handset.
It's no surprise that the story here lends itself to a feature film narrative once you start to understand, first of all, how messy of a backstory this simple game had. The rights to it, in fact, were once so complex that about a dozen different companies believed they owned them. The great thing about Tetris (the movie), though, is that you don't even have to be a gamer to appreciate the story.
In fact, I'll even go so far as to say Tetris will be the best Apple Original Film on offer to date once it starts streaming.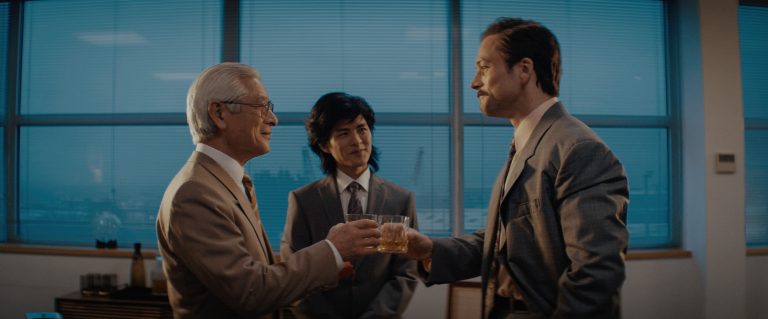 The movie is directed by Jon S. Baird from a script by Noah Pink, and here's how Apple describes it:
"Tetris tells the unbelievable story of how one of the world's most popular video games found its way to avid players around the globe. Henk Rogers (Taron Egerton) discovers Tetris in 1988, and then risks everything by traveling to the Soviet Union, where he joins forces with inventor Alexey Pajitnov (Nikita Efremov) to bring the game to the masses. Based on a true story, Tetris is a Cold War-era thriller on steroids, with double-crossing villains, unlikely heroes, and a nail-biting race to the finish."