It's a tired cliche at this point, but it's still a question we ask about any video game in which you play as a superhero: Does the game make you feel like that hero? In Marvel's Spider-Man from developer Insomniac Games, the answer is yes. Swinging around, webbing up criminals, foiling the plots of fiendish villains — it might be the best comic book game ever made. At least, it was, until Marvel's Spider-Man: Miles Morales upped the ante in 2020 with a more streamlined story and even more exciting powers. Now, Insomniac is trying to one-up itself again with Marvel's Spider-Man 2, which brings both Spider-Men together to save New York City.
What is Marvel's Spider-Man 2?
Marvel's Spider-Man 2 is the sequel to Insomniac's previous Spider-Man games. Peter Parker and Miles Morales will team up to save New York City from Venom, Kraven, and The Lizard. For the first time, players can swap between Peter and Miles at will, as each character will have an equally important role to play in the story this time around.
Spider-Man 2 also expands the map significantly, allowing the two Spider-Men to move between Manhattan, Brooklyn, and Queens. You can even visit Coney Island and ride some of the famed attractions. You'll have plenty of new ways to explore the city, too, as Peter and Miles have new Web Wings that allow them to glide around at top speed.
Then there are all the new powers. After being infected by the Symbiote, Peter has a terrifying suit that makes mincemeat of the average thug with powers like the tendril slam. Miles has also picked up a few new skills, such as a thunder burst and a stealthy web line.
Release date, price, preorder, and platforms
Marvel's Spider-Man 2 releases on October 20, 2023, exclusively on PS5 for $69.99. There's a good chance that the game will also come to PC in the future, joining Spider-Man Remastered and Spider-Man: Miles Morales, but it's only available on PS5 at launch.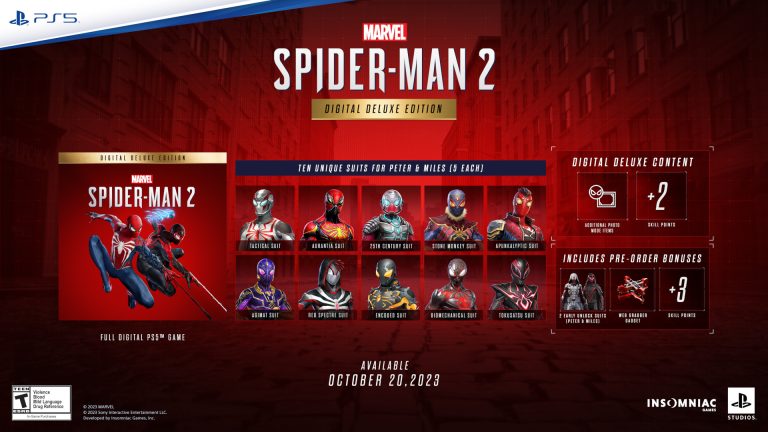 There are two versions of the game available on the PlayStation Store: The Standard Edition and the Digital Deluxe Edition. The Standard Edition just comes with a digital copy of the game, but the Digital Deluxe Edition also includes five unique suits for Peter, five unique suits for Miles, additional Photo Mode items, 2 Skill Points, and pre-order incentive items. If you want all of the goodies of the Digital Deluxe Edition, you'll need to pony up $79.99.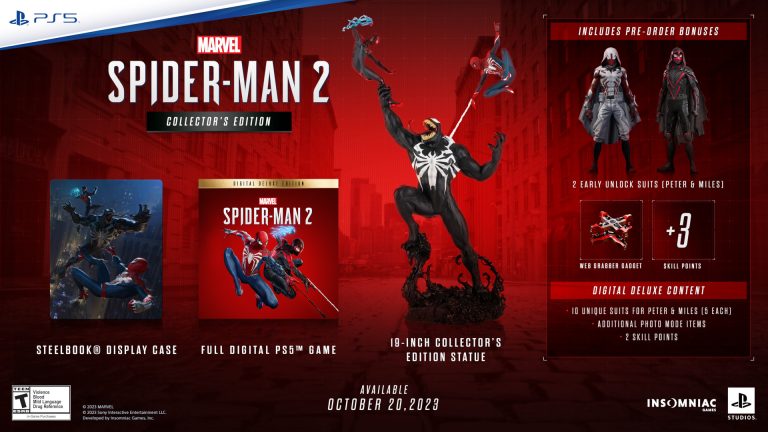 On the other hand, if you're a massive fan, you might consider picking up the Marvel's Spider-Man 2 Collector's Edition. In addition to all of the Digital Deluxe content, it also comes with the Steelbook display case and a 19-inch statue featuring Miles and Peter battling Venom, all for $229.99. You can still preorder the Collector's Edition on PlayStation Direct.
Marvel's Spider-Man 2 file size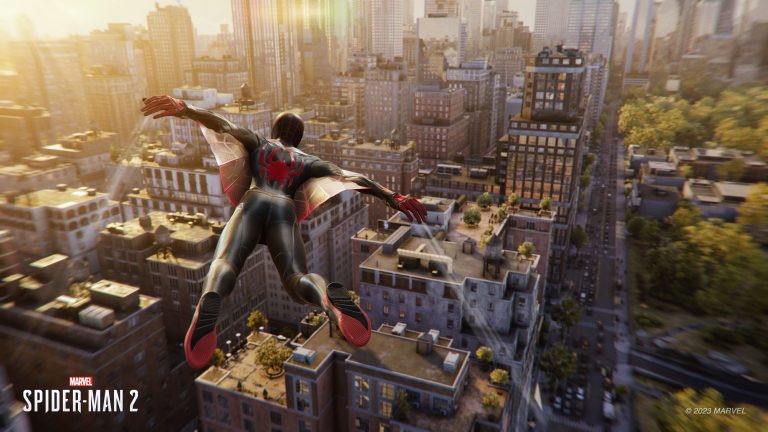 Marvel's Spider-Man 2 weighs in at 86GB, so you might want to start clearing space now if your SSD is full. Preloading for the game begins on October 13, so you can figure out whether or not it will fit prior to the actual launch on October 20.