Secret Invasion is Marvel's next big MCU release, heading to Disney Plus on June 21st. We're less than two weeks away, which means we're about to experience the final marketing push. That will involve new posters, interviews, and clips. And it just so happens that Disney already released the first 5 minutes of Secret Invasion online.
Anyone can watch those five minutes right now, but you should know that spoilers will follow below.
I told you recently that this short Secret Invasion promo is the best trailer for the film. Only 30 seconds long, the teaser drives paranoia levels through the roof, making you wonder what this show is all about. Even if you're not a fan of the MCU, you might enjoy Secret Invasion when it comes out later this month.
The new five-minute clip continues the same trend, with paranoia being at an all-time high, at least for a certain Agent Prescod.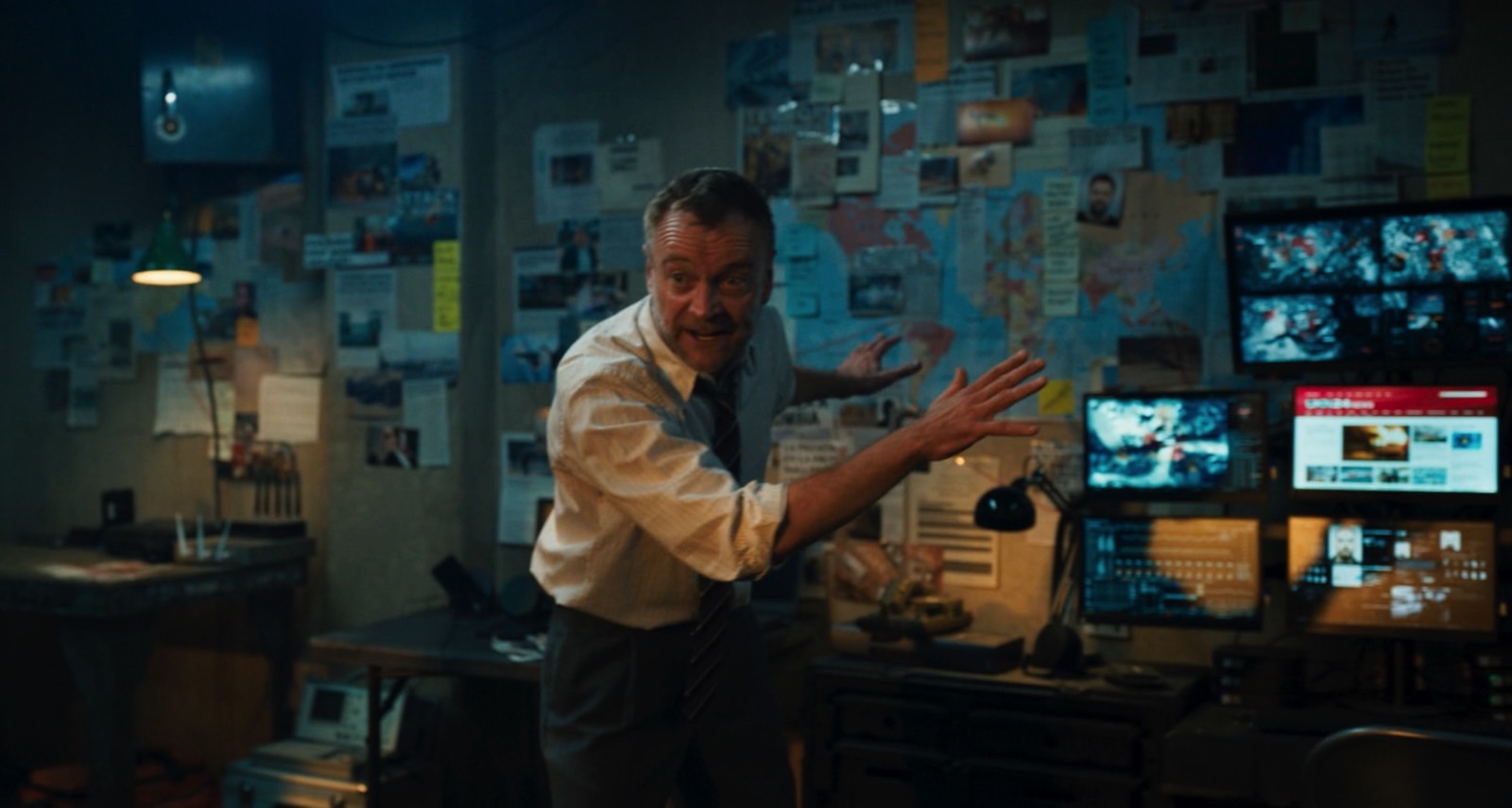 I love the paranoia in Secret Invasion
The agent called in Martin Freeman's Everett Ross to brief him about a few seemingly unconnected terrorist events around the world. But Prescod tells Ross that the Skrulls are behind every one of them. They've shape-shifted into humans, and they're preparing to invade Earth.
Prescod looks like he's been spending too much time chasing his own tail, spotting unhinged conspiracies where they aren't. He's working in Moscow so that sort of stress would explain the obvious mental distress he's under. That's what Ross might think, as the former CIA agent isn't convinced what he's hearing is real.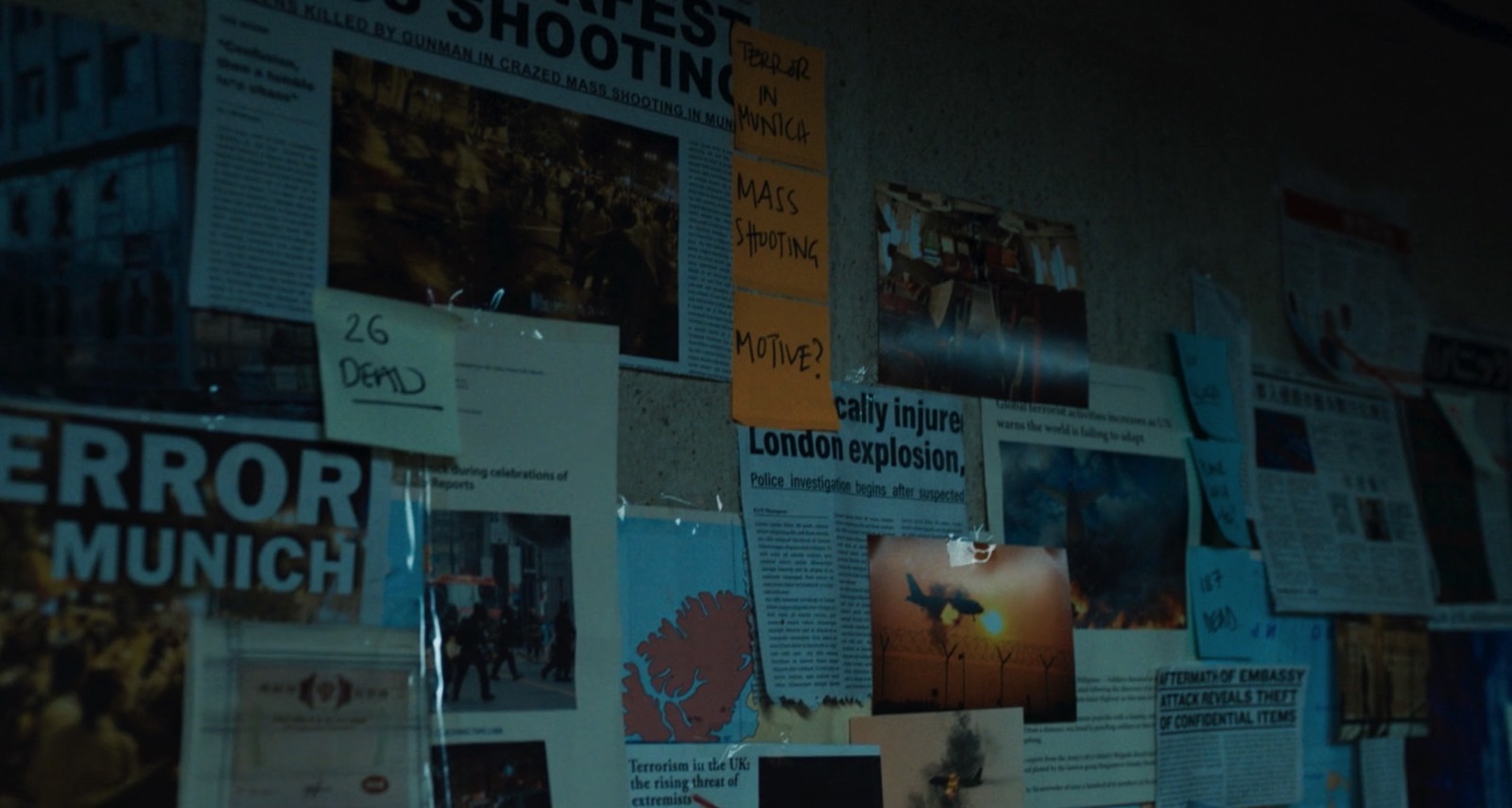 That's how we learn that Nick Fury (Samuel L. Jackson) is up in space on the SABER space station that we saw in the first trailer for The Marvels. That's also an interesting Secret Invasion detail from these first five minutes.
By the end of the exchange, it looks like Prescod and Ross get into a fight. That's probably what happens when you suspect everyone around you might be a Skrull. Especially after you've shown them compelling evidence of an event that might set the world on fire.
Who is Ross working for?
I'd love it if Nick Fury is somehow one of the bad Skrulls by the end of Secret Invasion. But these five minutes of footage made me realize I'll suspect everyone I see in the TV show they're not who they claim to be — starting with Everett Ross.
Let's remember the events in Black Panther: Wakanda Forever. Ross's ex-wife and current CIA boss, Val (Julia Louis-Dreyfus), wanted to arrest him. Thankfully, Okoye (Danai Gurira) freed him at the end of the film.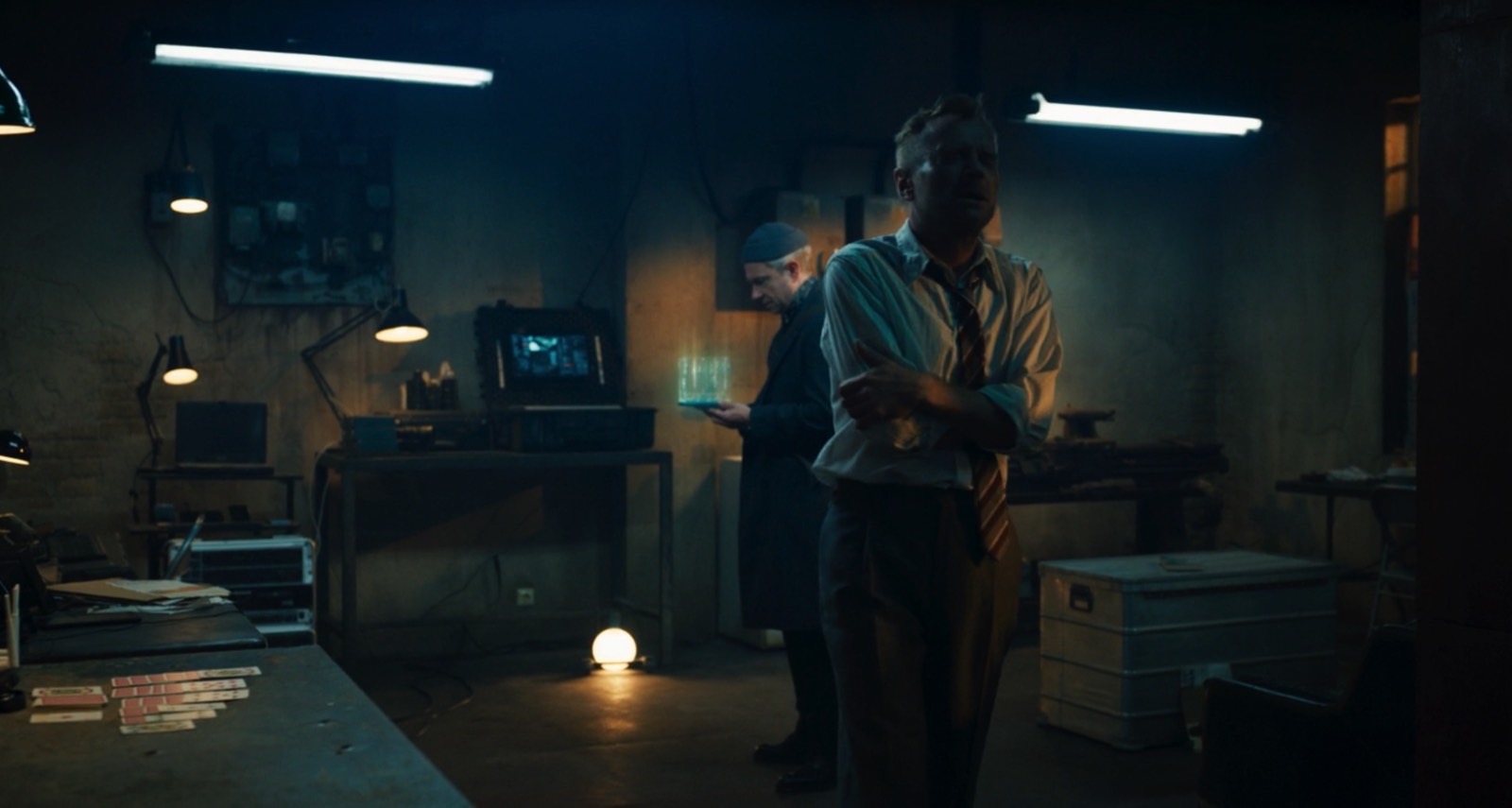 So who is Ross working for right now? How is it that he has authority over Nick Fury? He doesn't want to summon him from SABRE without a good reason, as we learn from the clip.
Oh, and is Ross a Skrull?
You can watch the full Secret Invasion intro below. Or you can head over to Marvel's brilliant The Invasion Has Begun website to see it. Since we're all spies now, you'll need a password to access the file: RSD3PX5N7S.