Spider-Man: Across the Spider-Verse is so good that people are hardly talking about Guardians of the Galaxy Vol. 3 right now, and the latter might not hit the $1 billion mark during its theatrical run after all. But Marvel's next big MCU adventure is just around the corner, with Secret Invasion streaming on Disney Plus starting June 21st.
Nick Fury (Samuel L. Jackson) is back in action for what should be an incredible MCU adventure. It seems to be more grounded than most post-Avengers: Endgame entries and disconnected from the multiverse theme of the current saga. That's all the more reason to be excited about the upcoming TV show, although I'm sure connections to the multiverse exist.
That said, I wish Marvel had the guts to deliver a massive Nick Fury twist with Secret Invasion. But I know better than setting high expectations. Some spoilers might follow below.
Marvel isn't afraid of big MCU twists that show it won't shy away from actions that might upset fans. Marvel stunned us with the Infinity War cliffhanger that killed half of our favorite heroes. It killed Loki (Tom Hiddleston) and Gamora (Zoe Saldana) in the movie for good, though it brought back variants.
But then Endgame brought us the permanent deaths of Black Widow (Scarlett Johansson) and Iron Man (Robert Downey Jr.).
We then saw the world discover the identity of Spider-Man (Tom Holland). Then, Wanda (Elizabeth Olsen) became a massive villain in WandaVision, especially in Doctor Strange in the Multiverse of Madness.
In between all of that, Loki rewrote the Infinity Saga, it's the most significant event in the MCU so far and one only Disney Plus subscribers can appreciate.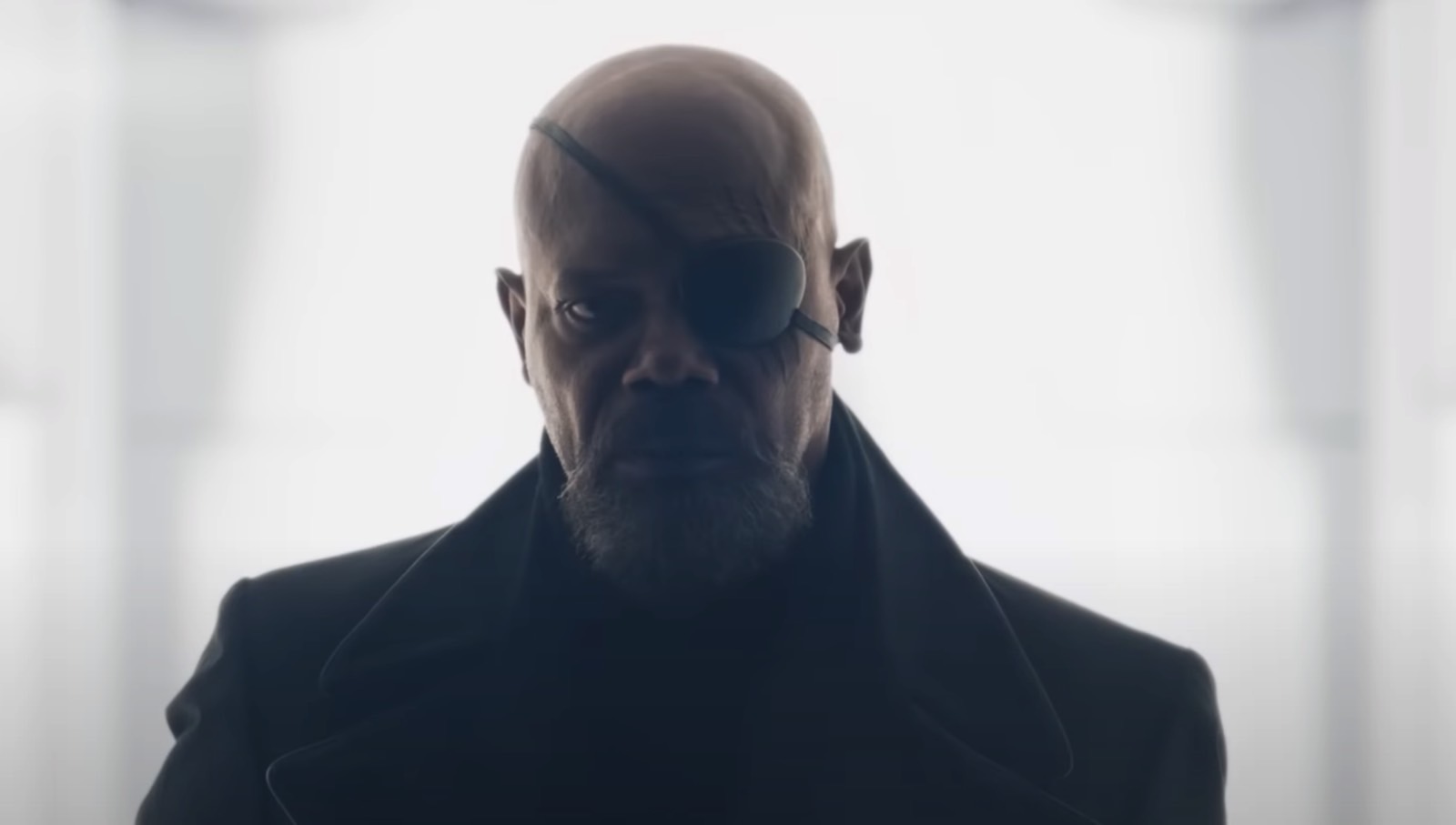 With that in mind, I've had this thought about Secret Invasion that I simply can't shake off. I'd love it for Nick Fury to be a Skrull. You'll say it happened already in Far From Home, and that's true. But in that instance, it was Talos (Ben Mendelsohn) shape-shifting as Fury. And Talos is still a good guy.
Secret Invasion is, after all, a spy thriller. Anything goes. Moreover, we're witnessing a covert infiltration of the human race. Anyone could be a Skrull. And on that note, I'd love to see other big MCU characters revealed to be Skrulls masquerading as Avengers.
This isn't a twist just for the sake of having one. And it doesn't mean Marvel would have to kill the real Fury or the Avengers the Skrulls will replace. But it would have massive implications for the future of the story.
We expect Fury and the good guys to beat the bad guys by the end of Secret Invasion. But what if it was the other way around?
What if, by the end of the Secret Invasion, we'll discover the Skrulls are indeed infiltrating positions of power, and nobody knows about it? Positions that could influence the formation of the new Avengers team and their combat readiness. A world without cohesive Avengers action would be less likely to defend against a full-blown Skrull takeover.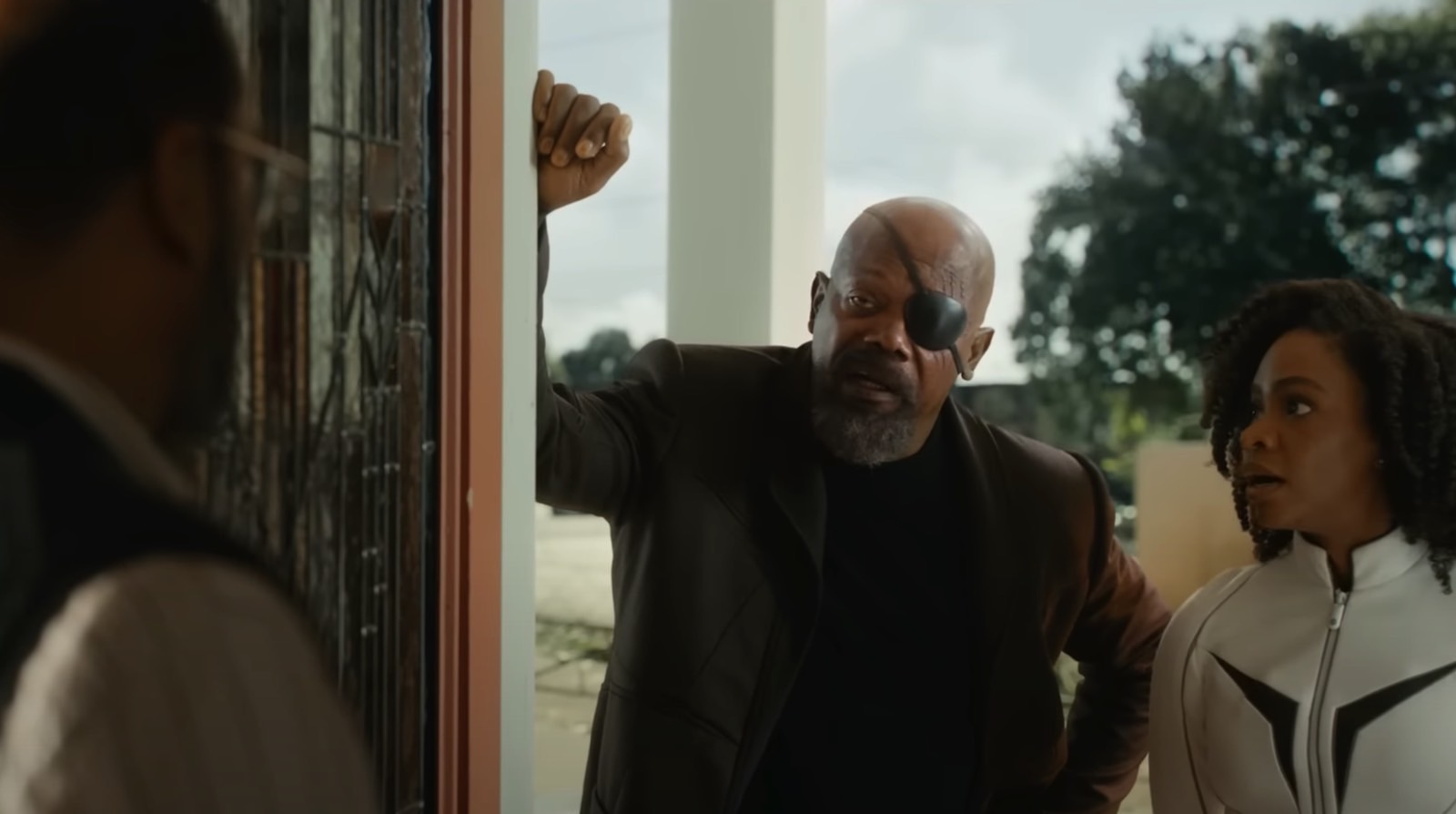 On that note, let's remember that Fury will appear in The Marvels, where he'll be in charge of certain superheroes again, as we've seen from the film's first trailer.
Unbeknownst to everyone, Kang is coming. He's represents a threat so big that everyone will have to put their differences aside and work together to defeat him. Say Skrulls rule the Earth by then from the shadows; they'll still need the Avengers to beat Kang.
Not to mention that a plot twist like this could actually drive up hype, and more people could subscribe to Disney Plus to see the show.
Of course, I know better than anyone not to set up high expectations. I just hope Marvel isn't playing it safe with Secret Invasion and has the guts to pull off unexpected plot developments.
Whatever happens, it sure looks like the Nick Fury we're about to get in Secret Invasion will be different from the Fury we've seen until now. While we wait, Marvel released another short promo clip with lots of Fury action.