In Charmaine Wilkerson's engrossing family saga Black Cake, the novel she published in February of 2022, two siblings estranged from each other investigate their mother's past and learn how the hidden parts of her life connect to her traditional Caribbean black cake. The mother, Eleanor Bennett, has left her children a flash drive after losing her battle with cancer, a flash drive that contains stories they've never heard before — stories that change everything they know about their family's origin and of their mother's journey from the Caribbean to the US.
Hulu's eight-episode adaptation of this mystery drama, which debuted earlier this month, has brought Black Cake from the pages of Wilkerson's critically acclaimed novel to the small screen. Created by showrunner Marissa Jo Cerar, the show from Oprah Winfrey's Harpo Films and Aaron Kaplan's Kapital Entertainment has also notched a perfect 100% critics' score on Rotten Tomatoes, where it's described as a cleverly plotted and "viscerally" well-acted drama with plenty of surprises up its sleeve.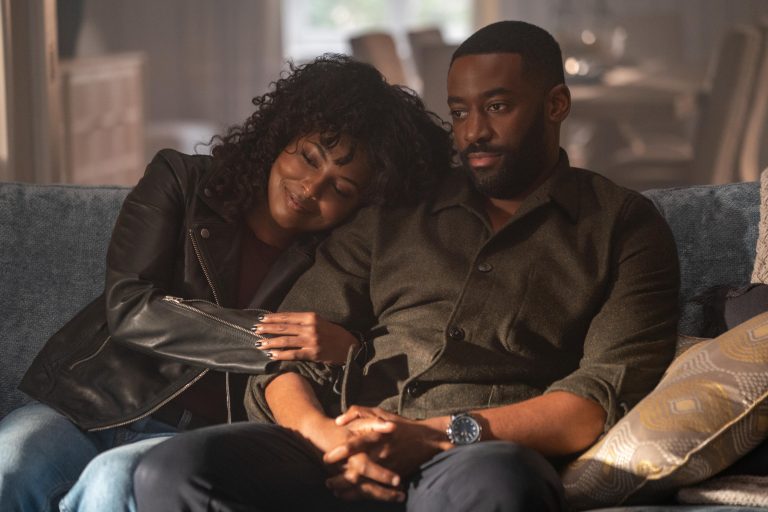 About the story of Black Cake, which takes place in Jamaica, Italy, Scotland, England, and Southern California, Hulu summarizes it thus: "In the late 1960s, a runaway bride named Covey disappears into the surf off the coast of Jamaica and is feared drowned or a fugitive on the run for her husband's murder."
In present-day California, meanwhile, Eleanor Bennett is a widow who's just succumbed to cancer and leaves her two children the aforementioned flash drive. Their mother narrates the stories on the flash drive, forcing the children to confront demons from their past as well as the family history they thought they knew.
All in all, it's another stellar addition to Hulu's too-often underrated lineup of original content, other new examples of which include this month's comedy movie Quiz Lady, starring Sandra Oh and Awkwafina. After you finish the Black Cake Hulu series, by the way, the novel is also worth getting your hands on. Wilkerson is such a devastatingly talented writer, with passages like these that are simple and profound in equal measure: "You were never just you, and you owed it to the people you cared about to remember that. Because the people you loved were part of your identity, too. Perhaps the biggest part."
Check out the trailer for Hulu's Black Cake (starring the phenomenal Mia Isaac) below: