We've been waiting for Adam Warlock (Will Poulter) to appear in the MCU since the first Guardians of the Galaxy movie, and Vol. 3 will finally introduce the superhero. The character was confirmed long before Marvel started showing trailers and clips from Guardians Vol. 3.
But now that Marvel is in the final weeks of marketing the movie, we're getting more and more Guardians Vol. 3 TV ads. And it so happens that the latest mini-trailers have shown more of Adam Warlock in action, including his superpowers. Some Guardians Vol. 3 spoilers might follow.
Is Adam Warlock the villain of Guardians Vol. 3?
Ever since Vol. 1, we expected to see some sort of confrontation between Adam Warlock and the Guardians. And the trailers did indicate the two parties will fight. One scene shows Drax (Dave Bautista) going at it with Adam. The scene appears in one of the new Guardians of the Galaxy Vol. 3, and it's relevant to the character's powers.
That said, Warlock won't be the main villain of the story. We knew before the trailers came out that the High Evolutionary (Chukwudi Iwuji) will be the film's main villain. He'll fight the Guardians throughout the movie, something the trailers and TV ads tease.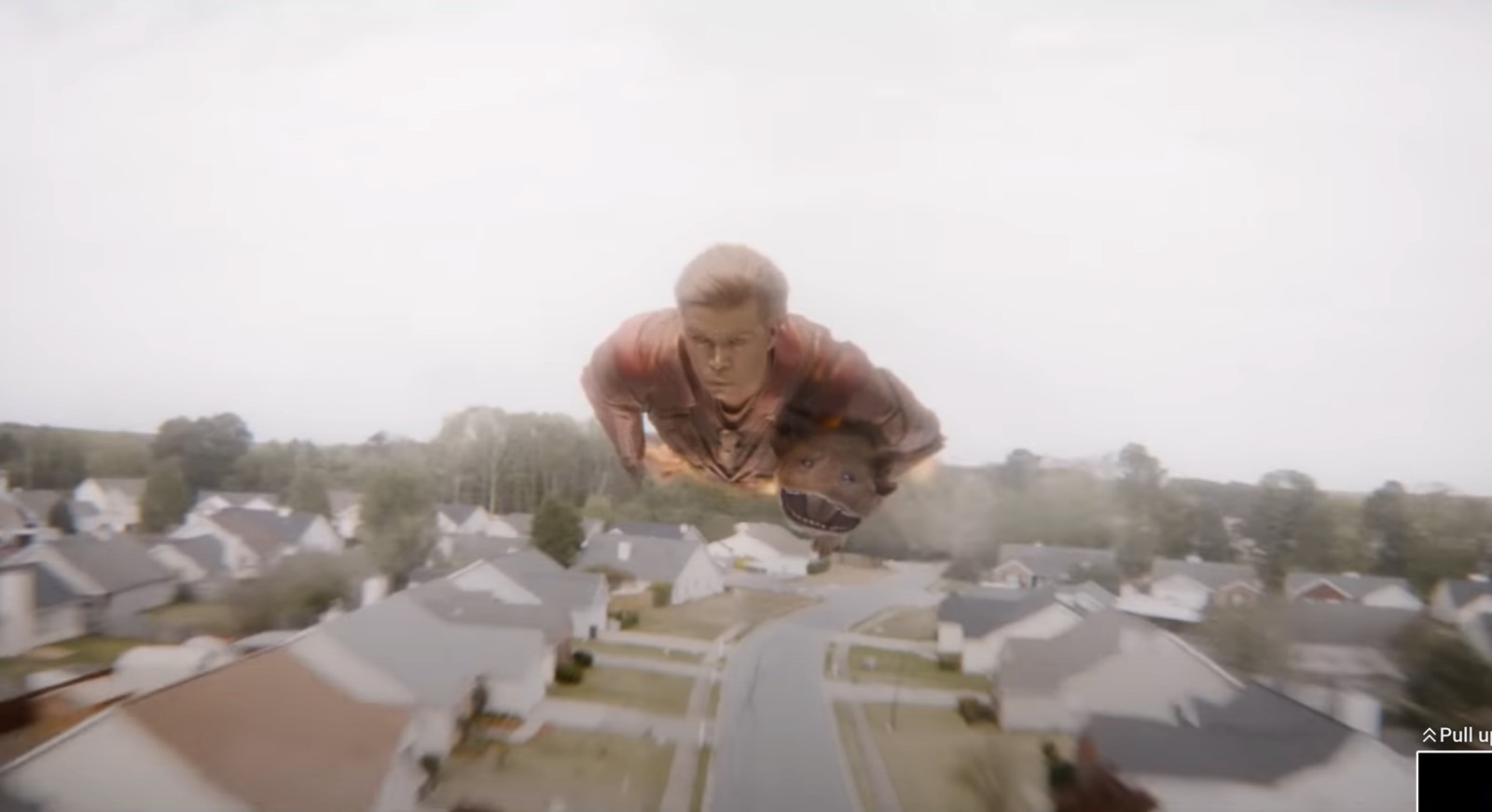 But I'd expect Adam Warlock to be an antagonist in the movie. At least initially. He should fight the Guardians before joining their ranks. Because yes, we expect Warlock to be one of the MCU's superheroes rather than an antagonist. Maybe a future member of whatever group the Guardians morph into at the end of the third movie.
It so happens that rumors say we'll have a different Guardians team-up in the future featuring a different name.
What are Adam Warlock's powers?
We don't have to wait until May 5th to see more of Adam Warlock's superpowers. Marvel released several new Guardians Vol. 3 clips that contain new footage from the movie. That includes new scenes showing Adam Warlock using his powers.
We see him flying around in some of these scenes, a power many superheroes have. But we also see him firing blasts of energy from his hands.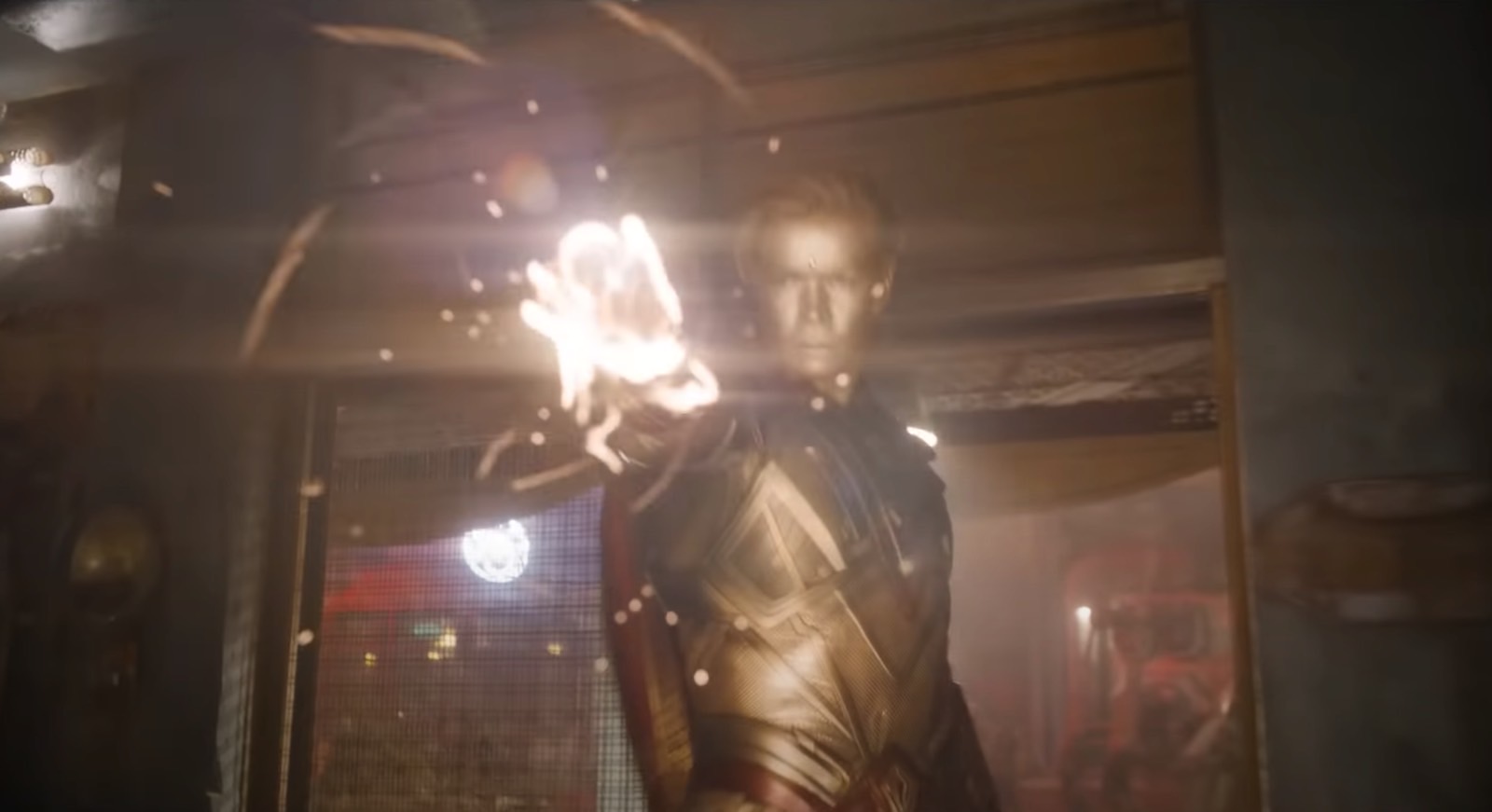 Adam Warlock is channeling "blasts of cosmic energy from his hands as concussive forces." That description comes from Marvel's official page for the characters:
In his original incarnation, when he was known as Him, Warlock could project blasts of cosmic energy from his hands as concussive forces, fly at vast speeds, travel to different dimensions, create a solar vortex, molecular walls, and flame barriers. He could also neutralize machinery, blind others with radiant light, read minds, and communicate telepathically. He was even strong enough to withstand direct blows from Thor's hammer.
In the fight with Drax, Adam Warlock is apparently channeling power through both of his hands as Drax holds him.
Nebula's amazing new weapon in Guardians of the Galaxy Vol. 3
Guardians of the Galaxy Vol. 3 will probably explain Adam Warlock's powers in greater detail.
Speaking of new weapons, Nebula (Karen Gillan) seems to rock a brand new left arm made of nanotech similar to Iron Man's (Robert Downey Jr.) suit. She can transform the arm into various weapons, including a sword and an energy blaster.
Expect to see all sorts of weapons in the trequel. We have plenty of scenes where Peter Quill (Chris Pratt), Groot (Vin Diesel), and especially Rocket (Bradley Cooper) rock all sorts of weapons. You can check them all out in Marvel's newly released TV ads for the movie below.