With three episodes behind us, we're nearing the mid-point of Game of Thrones' season 7, and I can say that each episode so far has been amazing. I'm not going to spoil anything for you if you haven't seen last night's episode yet, but the following trailer for episode 4 might just do that. So avoid it at all costs before you see Revenge of the Queen.
Now, if you're familiar with what happened so far in the series, then the following trailer should be very intriguing as it brings up a huge clue.
Let's start with what we know! Episode 4, called The Spoils of War and set to air next Sunday, doesn't even have an official synopsis. It's either an oversight from HBO or the company is struggling to find words that won't spoil what's about to happen.
The 30-second clip below does show us various things that occur in the aftermath of the battles that just took place all over Westeros. First of all, Daenerys is exasperated since she's losing allies faster than she imagined. She appears to be ready for decisive action, and that may or may not include some dragon fire.
Elsewhere in the country, Jaime is on a quest to repay a major Lannister debt. The question is, will he be able to do it? One way to cripple Cersei's military plans is to take hold of that gold.
But what really puzzles me in this episode is the emergence of a particular dagger, the one in the top image. We've seen it before this season when Samwell Tarly found it pictured in a book that talked about Valyrian steel, which is the kind of steel that kills undead.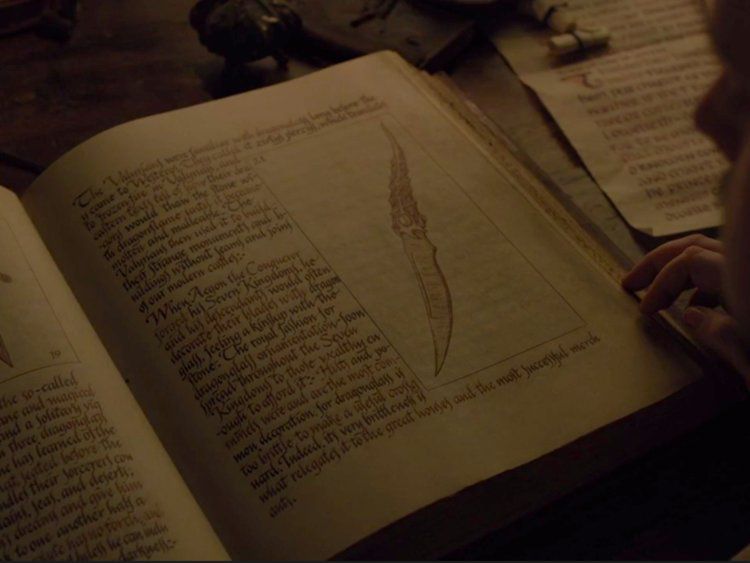 That's the Catspaw dagger that appears around the 15-second mark in the trailer. Someone seems ready to use it, but who is that person, and who does he or she want to kill? The trailer only shows us the person's hands, and we can see a bunch of rings on it. Now, I'll admit that I'm not that familiar with the rings people wear in Game of Thrones, so I had to Google it. I first thought these may be Varys' hands, but it turns out they're not.
The next suspect is Littlefinger. And this picture shows us rings on his right hand that seems to match the right hand in the new trailer.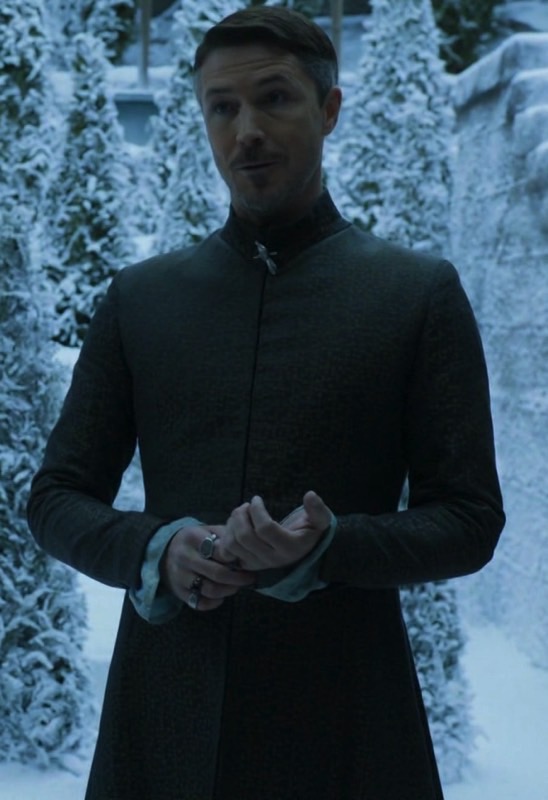 We know that Littlefinger is in Sansa's ear all the time. And he's mostly stuck in the north. So why is he revealing the weapon at this stage? What are his plans? The trailer doesn't tell us that. However, as Polygon rightly pointed out a few days ago, that dagger is key to the series. HBO Nordic made use of it in a promo.
What's more interesting is that a recent Entertainment Weekly cover featuring Arya Stark showed her wearing the dagger. She doesn't have it yet, though. And Arya is heading home… which is where Littlefinger is.
So, in the coming episodes, we're going to probably see Arya get that dagger from him somehow. In the meantime, check out the full trailer below: