Doctor Strange in the Multiverse of Madness ended with the surprising death of Wanda (Elizabeth Olsen), or at least that's what Marvel wanted the audience to believe. We haven't seen a body, as Marvel Studios boss Kevin Feige pointed out recently. The Scarlet Witch can always return to the MCU following the Multiverse Saga. And Agatha: Coven of Chaos might be where we see Wanda again. That's not a spoiler, as the show is tied directly to WandaVision.
Elizabeth Olsen keeps dodging the Wanda question in interviews, as many people would like to know whether her beloved character is dead. But in a recent interview, Olsen seemed to tease that it's possible to see Wanda again in the future.
Before we go any further, we'll warn you that spoilers follow below.
Why Wanda can't be dead after Doctor Strange 2
Wanda turned into a villain in WandaVision and Multiverse of Madness, and Marvel often chooses to kill its MCU villains. But Wanda also tried to redeem herself after the events in WandaVision. Even in Doctor Strange 2, she tried to make things right by destroying the Darkhold from every universe.
Still, her actions in the Doctor Strange sequel might need more than that to turn Wanda into a hero again.
What seems to be clear is that Wanda's story isn't yet over. And Marvel might have plenty of stories to tell featuring the Scarlet Witch. That's why killing the character in Multiverse of Madness wouldn't be in anyone's best interest.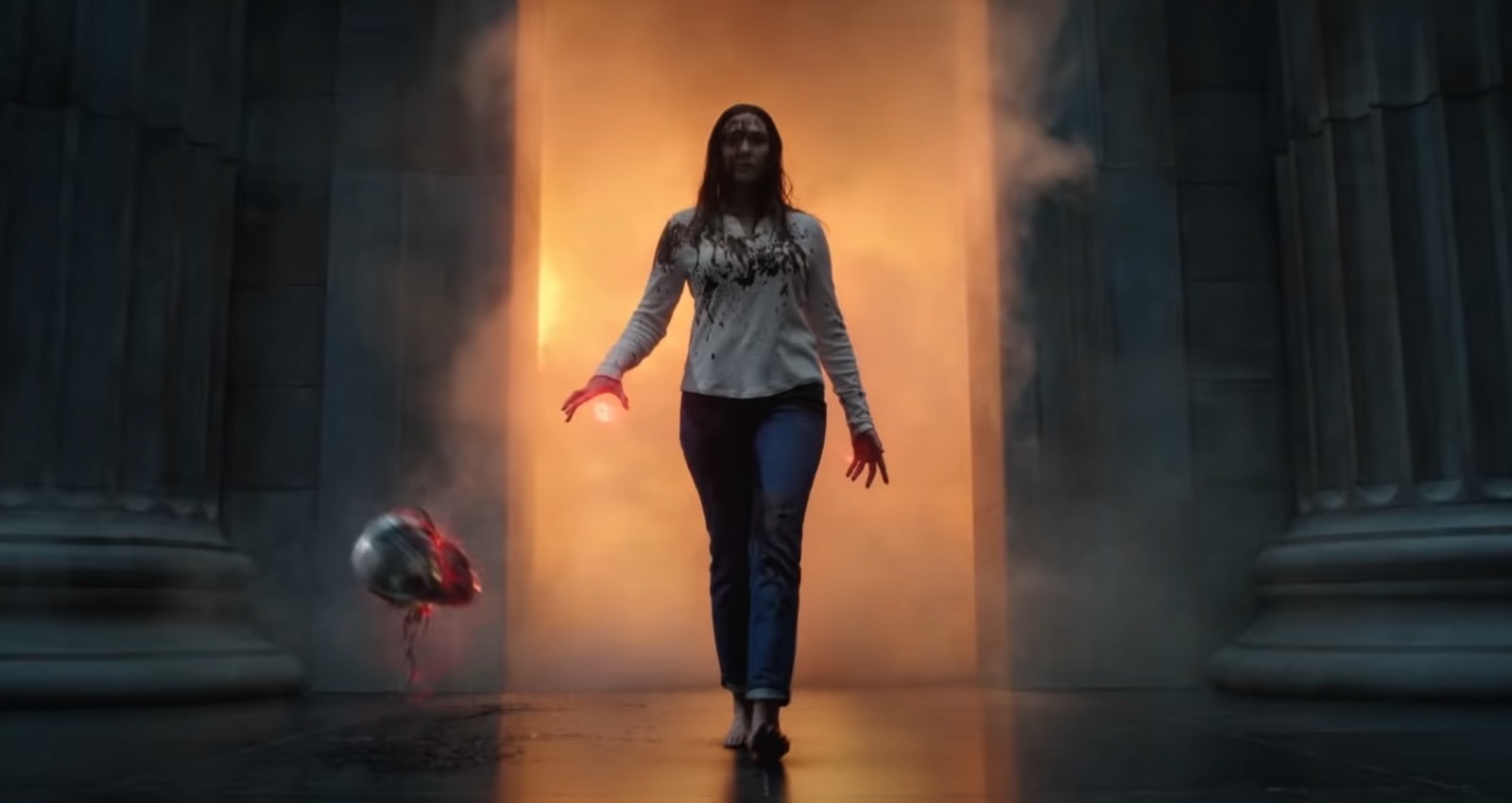 When and how Wanda returns is something Marvel will want to keep a secret for as long as possible. We saw plenty of rumors saying that Marvel is readying a standalone movie for Elizabeth Olsen, but there's nothing official on the matter.
What seems more likely is that Marvel will bring back Wanda via other projects, including Disney Plus shows.
Elizabeth Olsen on her future as Wanda
Olsen recently fielded a question from Deadline on whether Wanda Maximoff will appear in Agatha: Coven of Chaos. That's the kind of question the actress will have to deal with until Marvel releases the show on Disney Plus. And reports say that Marvel might delay the project, despite filming being underway.
That's where Olsen seemed to tease that she'll be back as Wanda. However, she framed it to make it seem like she was trying to deny her involvement in the project. "I don't know ever how to answer these questions, except I don't… I think I'll be back…" she said.
It's unclear whether Marvel wants to reveal Wanda's return for Coven of Chaos. However, it might be in Disney's best interest if fans know that Agatha would feature the fan-favorite hero-turned-villain. Whatever the case, we're still far from the big marketing campaign that will precede the Coven of Chaos release.
The show got a winter 2023 release window when Marvel announced it last July. But that might no longer be accurate.
There's no Agatha: Coven of Chaos without Wanda
Considering how things ended in WandaVision for Agatha (Kathryn Hahn), you can't make Coven of Chaos without Wanda. Or, better said, without addressing Wanda's fate after Multiverse of Madness.
Technically, you could tell an Agatha story that precedes the events in WandaVision that has nothing to do with Olsen's Scarlet Witch. But that's probably not the kind of story we want to see. Or a story the MCU needs.
Agatha is a breakout WandaVision character thanks to Hahn's stellar performance in it. Therefore, whatever story Marvel chooses for the TV show, it should follow the events of WandaVision.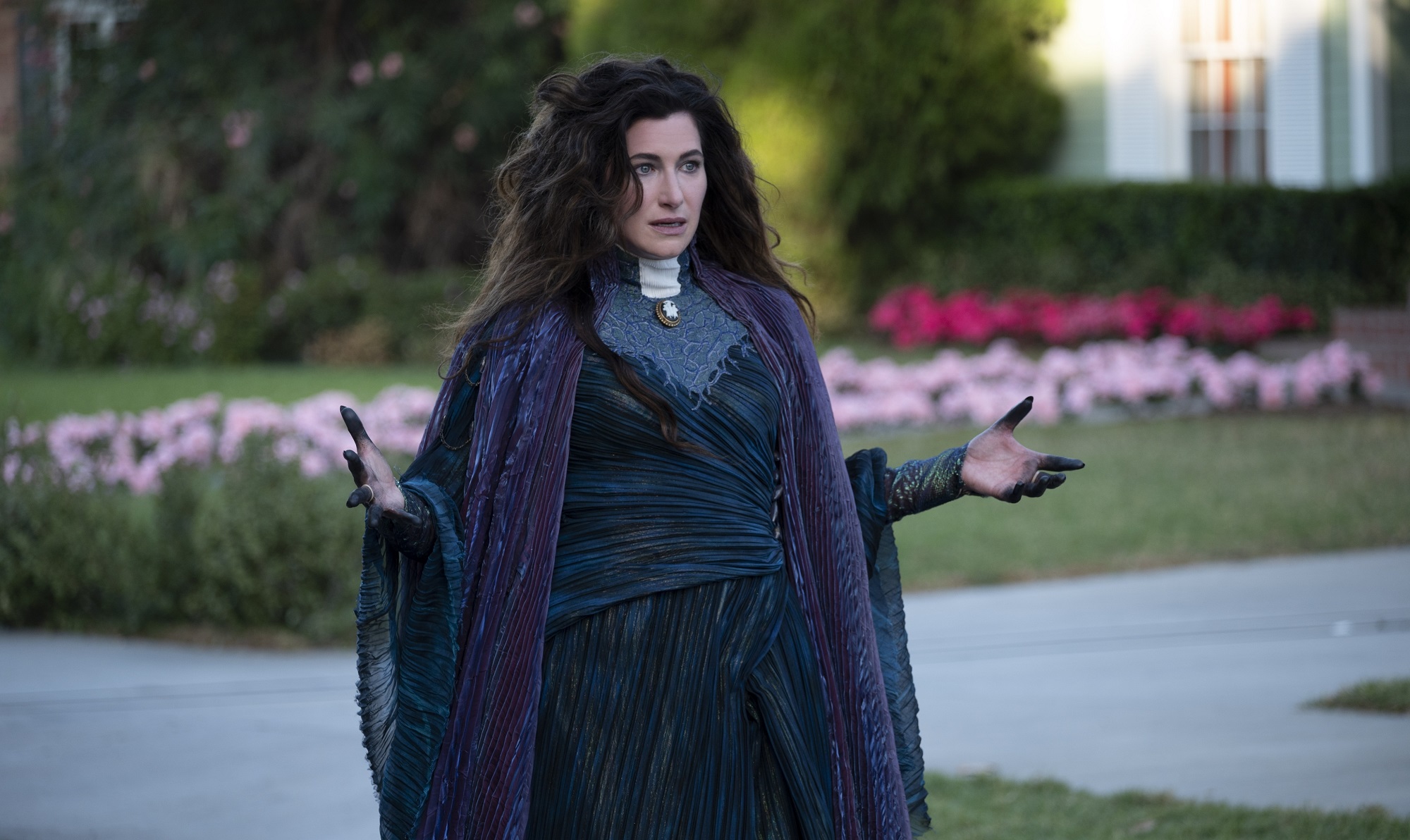 Remember that Wanda trapped Agatha in her mind in the series finale. So Agatha has to break free somehow. And this will invariably bring up Wanda, whether she's alive or dead.
Now, it so happens that we saw a massive Coven of Chaos plot leak that explained exactly how Agatha wakes up from Wanda's spell. And the leak says Wanda will appear in Agatha. Therefore, depending on how big the Coven of Chaos delays will be, the TV show might be the next place we see Wanda and experience her path to redemption.
Also, we might see Wanda again in Vision Quest, an unannounced MCU project that will follow Coven of Chaos.