After Rogue Nation and especially Fallout, it became clear to me that should Tom Cruise make more sequels, I'd choose to accept the mission: watch them in a theater the minute they're out. Five years and a pandemic later, Mission: Impossible – Dead Reckoning Part One is out in theaters, and it's an amazing movie to enjoy in an air-conditioned cinema on a hot summer day.
As the title indicates, Dead Reckoning is a two-part story. That means we expect some sort of cliffhanger from it and potentially a post-credits scene to tease Part Two. There is a cliffhanger, which becomes obvious as you watch the movie.
As for the post-credits scene, I can tell you there isn't one before I tell you that spoilers follow below. But there is something during the credits that you might miss, just like I did. Spoilers follow below.
Dead Reckoning runs for two hours and 43 minutes. It might seem too long to some people. But the minute the action starts, you'll never think of it again. The plot moves seamlessly from a fast-paced action sequence featuring Ethan Hunt (Tom Cruise) and friends to a few characters having a dialogue to give us room to breathe.
Dead Reckoning gets bonus points for the timeliness of the plot. The Mission: Impossible sequel started filming before the pandemic or well before the arrival of ChatGPT and other generative AI programs.
The smart AI prompted some of the brilliant minds who created the software to worry about the future of humanity. There's real talk about the potential of AI contributing to the extinction of humanity, although I always thought we were already doing fine on our own.
The obvious cliffhanger
Dead Reckoning takes the concept to a whole new level. Hunt and the gang are fighting a fierce AI rival that has gone rogue. It has infiltrated the entire world and has just one weakness. Its source code is still out there, and it's the kind of weapon that can be used to kill the bad AI.
I won't ruin Mission: Impossible 7 for you by telling you what happens or who dies. I will tell you that Hunt and his team are after a key that opens the location of that AI. You quickly realize that Part One is all about getting the key. Part Two will tell the story of actually finding the "home" of that AI.
That is, by the end of Dead Reckoning, you know what the cliffhanger is. And the good news is that the movie delivers a great ending. It doesn't feel like Denis Villeneuve's first Dune movie that ends so abruptly you think something has gone wrong in the cinema's projection room.
What I'm getting at is that Dead Reckoning doesn't need a post-credits scene to tease the sequel. It's abundantly clear that there's another episode in the series that will conclude this particular story. Not to mention that Mission: Impossible would have to copy superhero movies like Marvel's MCU projects that made post-credits scenes so popular.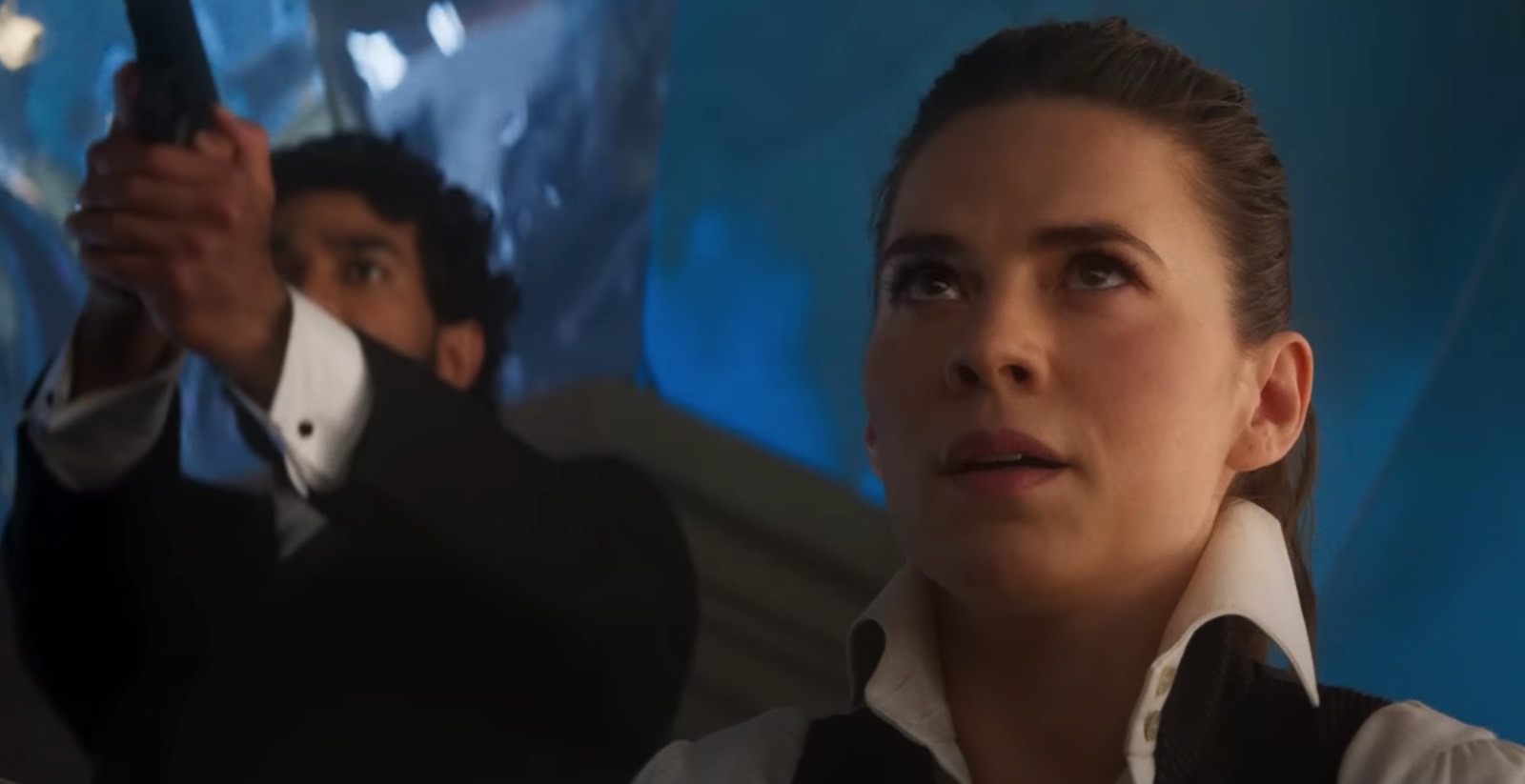 The post-credits scene is a… beep?
Since I follow the MCU closely, I stuck around for a potential post-credits scene in Dead Reckoning. At the same time, I started searching whether there would be one.
Separately, five other people spent stayed behind to see whether there was a post-credits scene. They obviously thought the movie would have one.
It turns out there's no extra footage shown at any point during the credits. I mention that specifically, as there might be a sound that qualifies as a teaser for Dead Reckoning Part Two. Per Money Control, once the credits roll, you'll hear a few faint beeps that suggest the Entity (the AI) has been watching you the entire time.
It's a pretty clever take on the whole idea that the AI Mission: Impossible 7 introduces is quite dangerous. But I have to confess I didn't hear the beeps. Maybe I wasn't paying attention at the right time. Perhaps I was searching the web while the Entity was watching me.
I'll certainly pay more attention to the credits once the digital version rolls out. But this sort of teaser is perfect for Dead Reckoning. You wouldn't notice the AI was watching you if that were to happen in real life, just like I didn't hear those beeps.
Meanwhile, Mission: Impossible – Dead Reckoning Part Two is slated to hit theaters on June 28th, 2024, and I'm already excited to see it.