Destiny 2 launched last week, and it's easily one of the most hyped games of the entire year. I've put in somewhere in the neighborhood of 30 hours into it so far and I'm enjoying it quite a bit, but one thing that I (and lots of other people) noticed is that there's a bit of a hidden nod to Apple and the late Steve Jobs tucked away in the game's lore, and it's a really neat easter egg for Apple fans that you may have missed.
Each of Destiny's high-end "Exotic" tier weapons comes with additional lore that sometimes describes its origins. The auto rifle Hard Light is a pretty popular gun in the Destiny universe, being one of the few weapons that made its way over from the first Destiny title to the sequel. As such, its lore is of particular interest, and here's how it reads: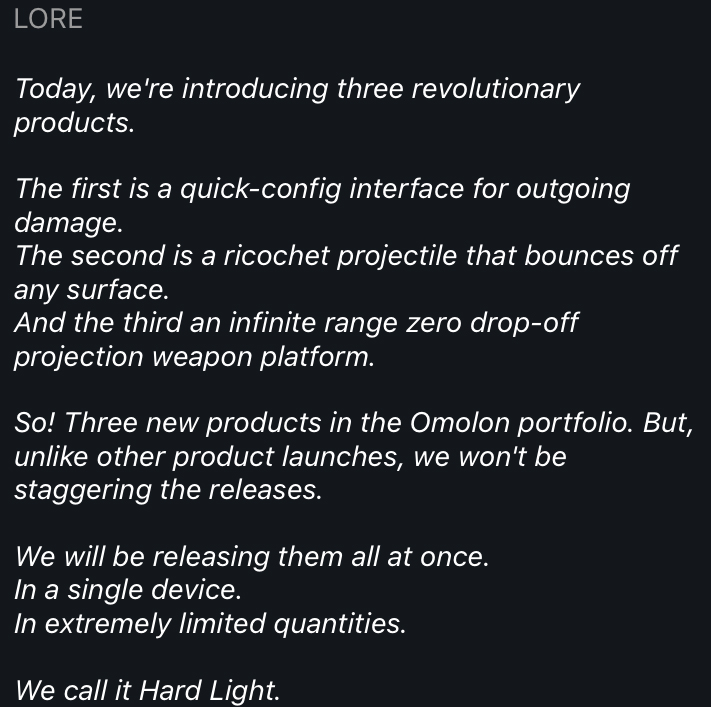 Notice anything strange? If the passage sounds remarkably familiar (even if you're not a Destiny player), that's because it's basically a direct adaptation of Steve Jobs' introduction of the first iPhone. If you need a little refresher, here's how Jobs' pre-reveal tease went down:
"Today, we're introducing three revolutionary products of this class. The first one is a Widescreen iPod with touch controls. The Second is a revolutionary mobile phone. And the Third is a breakthrough Internet communication device." After much cheering from the crowd, Jobs continues. "These are not three separate devices. This is one device and we are calling it iPhone."
It's a really great little nod to Apple, the iPhone, and of course Steve Jobs, and it's pretty neat that Bungie took the opportunity to hide it in their lore.