Wakanda just made the entire Marvel Universe interesting again. Going into Black Panther and not knowing too many details about this particular superhero, who I largely ignored in Civil War, I did not expect the movie to be so revolutionary for the Marvel Universe. Without spoiling anything — go watch Black Panther as soon as you can because it's that good — I can tell you that Wakanda is a game-changer for humanity, and will completely alter the way the Avengers defend the planet.
That said, I'm about to spoil the post-credits scenes you'll see at the end, and reveal all the secrets. So close this window right now if you haven't already seen Disney's blockbuster.
The first scene pops up rather quickly once the credits begin rolling. In it, we have King T'Challa coming out at the United Nations. That's where he tells the world what Wakanda really is, and what it can do for the world. And Wakanda just happens to be the most sophisticated country on Marvel's Earth when it comes to technology. It's beyond even Tony Stark's wildest dreams, and he's the tech guru on the planet.
But Wakanda has been a secret place for years, and nobody really knew what it hides. This first credits scene was supposed to be part of the first Avengers: Infinity War film that launches in May, but Black Panther co-writer Joe Robert Cole told io9 they decided to move it.
If the scene looks familiar that's because it mimics Iron Man's own press conference from the first movie. It turns out, co-writer and director Ryan Coogler is a real fan of that flick.
"I saw Iron Man the first day it opened," he said. "I was at film school the day it came out. I was in Los Angeles. Iron Man is the first movie I saw at the Arclight, which is like my favorite theater in Los Angeles. What I thought was great about Iron Man, which [Marvel does] a great job of in their movies, is that it feels like it's happening in our world even though it's not. Los Angeles looks like Los Angeles. Iron Man flies around and it feels like he lives in New York. The Iron Man press conference looks like our press conference. It feels tactile. I wanted to do that with Wakanda."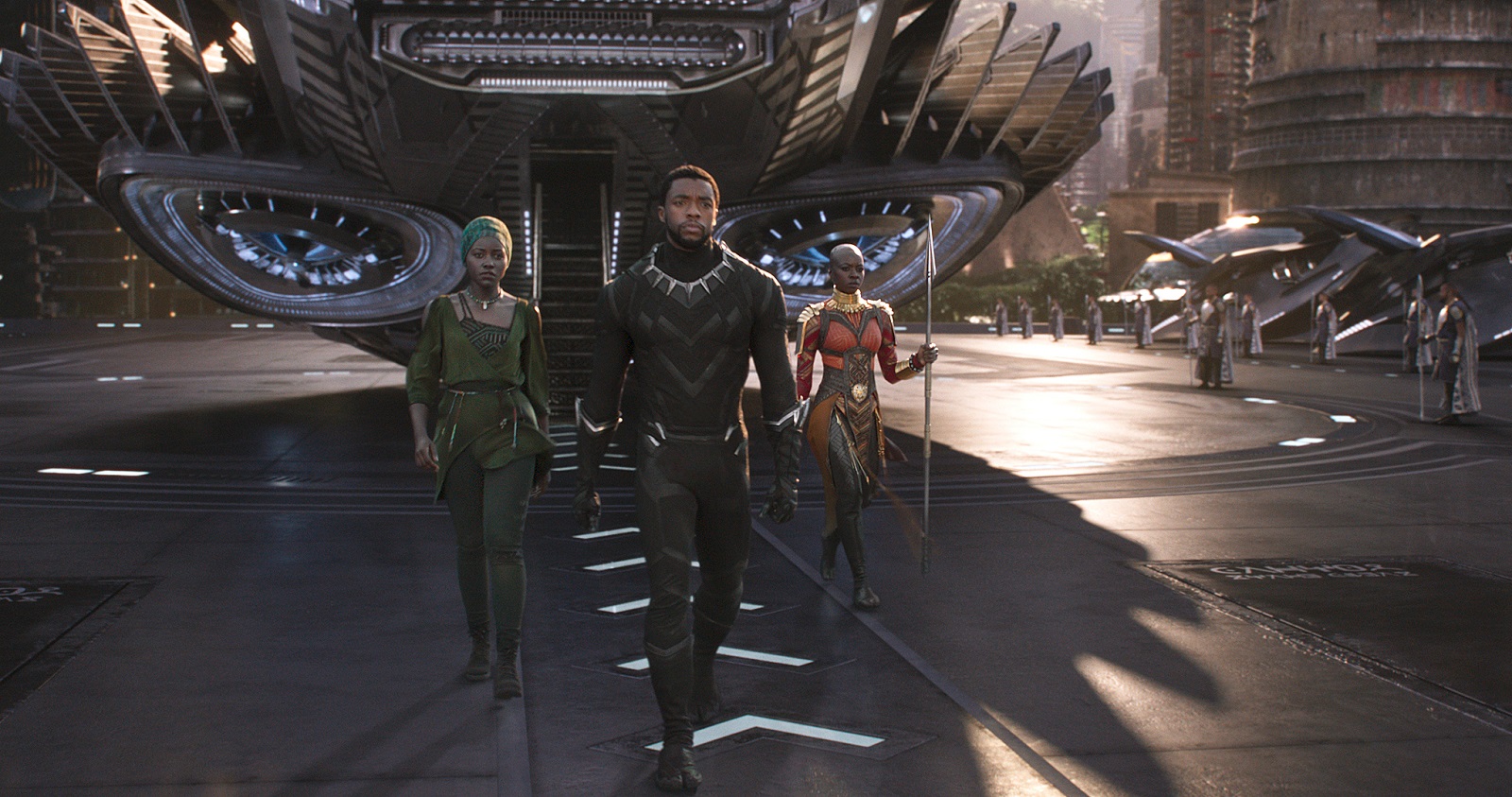 The second scene is a bit more complex. We've got the Winter Soldier resting in Wakanda. Apparently, T'Challa's sister Shuri, who appears to be the Tony Stark of this country, was able to use technology to heal his mind. He's Bucky again, but the children in the scene don't call him by that name. Instead, they refer to him as White Wolf.
Now, White Wolf is a white man who was raised in Wakanda as T'Challa's brother after he and his family crashed near Wakanda. io9 explains that White Wolf was an "amoral, Machiavellian spy and enforcer and long had an antagonistic relationship with T'Challa."
Does that mean Bucky will replace White Wolf? We have no idea. "We did that [scene] in reshoots," Cole told io9. "But we always had conversations about what that final end scene could be and that version of that. We talked about different things and that was one of things we talked about."