With the long-awaited remake of Beauty and the Beast, Disney's slate of live-action adaptations of animated classics is officially in full swing. Does this updated take on the tale as old as time recapture the magic of the original masterpiece?
Beauty and the Beast is a dogmatically faithful retelling of its animated predecessor; in fact, it's probably too faithful.
It's a tricky thing tallying the merits of a film that is undeniably well-helmed, yet so wholly unoriginal. In one sense, it's a beautiful remake of a Disney classic that does its job to convey the wonder and enchantment we all felt from the 1991 animated film in live-action form. On the other hand, it feels so restricted by the boundaries laid out by its source material that it's afraid to branch out and break any new ground. But then again, does it really need to?
For the 10 people on Earth who aren't familiar with the story, Beauty and the Beast is based a traditional French fairy tale of a small town bookworm named Belle (Emma Watson) who finds herself in the capture of a prince-turned-beast (Dan Stevens) who abducted her father (Kevin Kline). To break the spell that turned him into a monster, Beast must learn to love another and earn her love in return.
With the help of his eccentric household servants, Lumiere (Ewan McGregor), Cogsworth (Ian McKellen), Mrs. Potts (Emma Thompson), Plumette (Gugu Mbatha-Raw), and others, Beast begins to entertain the fact that Belle may be the one who will free him of his curse. Also in the mix is local hero and self-obsessed braggart Gaston (Luke Evans), who with the help of his assistant LeFou (Josh Gad) works tirelessly to earn the hand of Belle.
There's no denying that there's a lot to love here. How could there not be? It's a remake of the first animated feature film ever nominated for the Best Picture and it harbors some of Disney's greatest musical hits of all time. In fact, the great Alan Menken, the man behind all of the memorable music in the 1991 original returned for the 2017 update and delivers a gorgeous, sweeping score that packs a nostalgia punch so heavy you'll have to check yourself for bruises. Beyond Menken's memorable music, the film also offers up breathtaking cinematography, incredibly detailed wardrobe and set designs, and some unforgettable performances.
Seriously, the casting here was (literally) pitch perfect. Emma Watson and Dan Stevens both embody the spirit of their characters with excellence, with Stevens offering some new facets to Beast's personality that makes him an even more compelling creature. Ewan McGregor and Ian McKellen are simply inspired choices as Lumiere and Cogsworth and offer the perfect touch of levity to the Beast's frustration and tragedy. But the best performance of the film, and I'm sure his character would agree, is Luke Evans as Gaston.
If you thought Gaston was an egotistical blowhard in the animated film, you haven't seen anything yet. Yes, Luke Evans' portrayal of the town hero who oozes obnoxious machismo is nothing short of a revelation and is one of the only elements in this film that actually transcends the original. Playing off of his number one fan LeFou, played brilliantly by Josh Gad, Gaston is able to at once be a hilariously narcissistic foil as well as a frightening villain for Belle and the Beast.
Beyond all of the beats of the animated original, director Bill Condon (Gods and Monsters, Twilight: Breaking Dawn) and the screenwriters manage to tinker around with the classic mythology here and there. Minor changes are made to Beast's background that alter the context of his condition, while Belle's past family life is given the spotlight for the first time. For the most part, these additions work, but are ultimately superfluous to the story already laid out by the animated film.
Really, there's nothing technically "wrong" with this movie. It's skillfully executed from top to bottom and is a spectacle to behold on the big screen. The problem is that it doesn't know what it's supposed to be.
While 2016's The Jungle Book revived a Disney classic and still found a way to establish its own voice and narrative, Beauty and the Beast plays as a direct remake that occasionally ventures into new territory before quickly retreating back to safety. Although there's nothing wrong with recreating an old classic for a new generation, those limitations ultimately prevent Beauty and the Beast from becoming a classic in and of itself.
Cut to the chase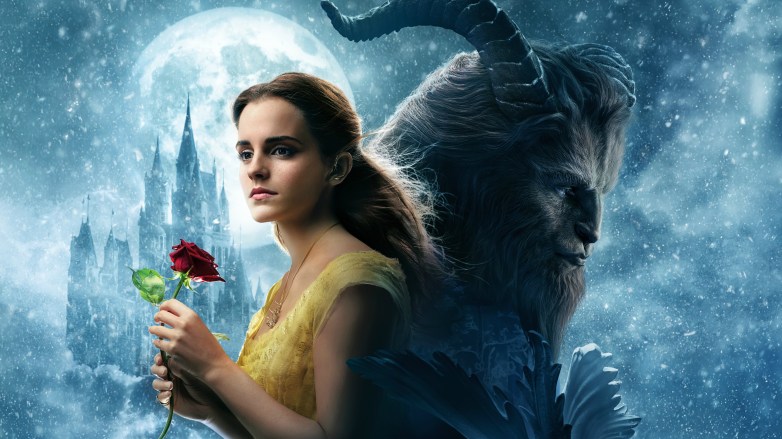 When the film is channeling its 1991 predecessor, there's wonder and enchantment aplenty to be found. If this iteration of Beauty and the Beast was intended solely as an updated avenue to tell this timeless tale, it passes with flying colors. In fact, for the youngest generation of moviegoers, I have no doubt that this will be their definitive version of this story for years to come.
For the rest of us who grew up with the original, this film is a faithful retelling of the classic story that will leave you humming the old songs, but never give you a reason to remember the new ones.
BGR grade: B+