There's a new James Bond video game coming out! But it's not for the system you probably thought…or wanted.
We've been in a bit of a drought when it comes to James Bond games. While there has been a rumored Project 007 game in production since 2020, there is still no expected release date for that project. While all of us Goldeneye fans are anxiously waiting for another first-person shooter Bond game, it appears that Apple has decided to give us something to hold us over in the meantime.
In a press release, the company announced that a brand new Bond game, called Cypher 007, will be launching on Apple Arcade later this month. The title, which will debut on the company's gaming service on September 29th, will put players in the middle of some of the most iconic moments from James Bond history. You can check out a trailer below:
According to the press release, players will get to go up against Blofeld and Spectre as well as compete against other players through a leaderboard to see who is the best spy.
Inspired by 60 years of spycraft, players will traverse a landscape that celebrates this renowned universe of espionage, and visit some of James Bond's most iconic moments and extraordinary adventures. Blofeld, criminal mastermind and head of Spectre, has once again hatched a plan to sabotage Bond, his archenemy. This time he has utilized a brainwashing technique known as Cypher, holding Bond captive in a mental prison in an attempt to turn him into the ultimate double agent. In this top-down stealth action adventure game, players will help Agent 007 on his most challenging mission yet. They'll gather intel, uncover secrets, and use spycraft to overcome immersive levels filled with obstacles, opponents, and objectives that increase in difficulty as they progress. Complete missions to bring down Blofeld and Spectre once and for all. Players will compete against other 007 agents around the world via leaderboards to prove they're the best spy of all time.
While this isn't like Goldeneye 007 coming to the Nintendo Switch, I am really excited to see a James Bond game make its way to Apple Arcade. I personally pay for Apple One, the company's subscription bundle service, so I'll definitely be trying this game out.
In addition to Cypher 007, the company is releasing a few other games this month, including Japanese Rural Life Adventure (September 15th), Junkworld (September 22nd), and My Talking Angela 2+ (September 8th).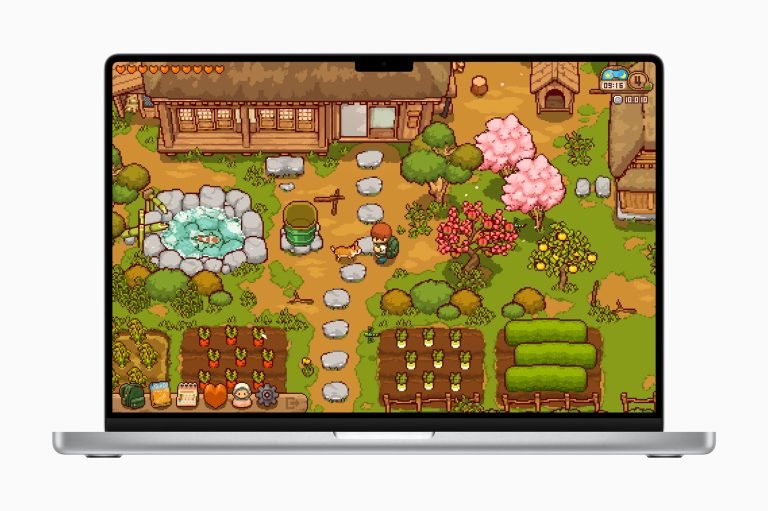 If you're thinking of trying out Cypher 007 when it comes out at the end of this month, you'll need an Apple Arcade subscription. You can either subscribe specifically for Arcade for $4.99 per month or as part of one of the Apple One subscription bundles. You can do either Apple One's Individual ($16.95 per month), Family ($22.95 per month), or Premier ($32.95 per month) plans.
While we wait for the next title to live up to Goldeneye, I'll take this!