Some of the biggest Netflix releases of the year thus far have been new seasons of existing fan-favorite series — including Ginny & Georgia, Outer Banks, Sex/Life, and You, all of which have dropped new batches of episodes on the streaming giant in recent weeks.
That trend will continue over the coming days, with Netflix adding additional seasons of more hits like Shadow and Bone as well as The Glory, which we'll take a closer look at below (along with some more new titles to put on your watch list, ranging from a new reality series to international drama and much more).
Shadow and Bone Season 2
First up in our latest compilation of fresh Netflix releases to check out is the upcoming second season of Shadow and Bone, Netflix's adaptation of Leigh Bardugo's bestselling Grishaverse novels.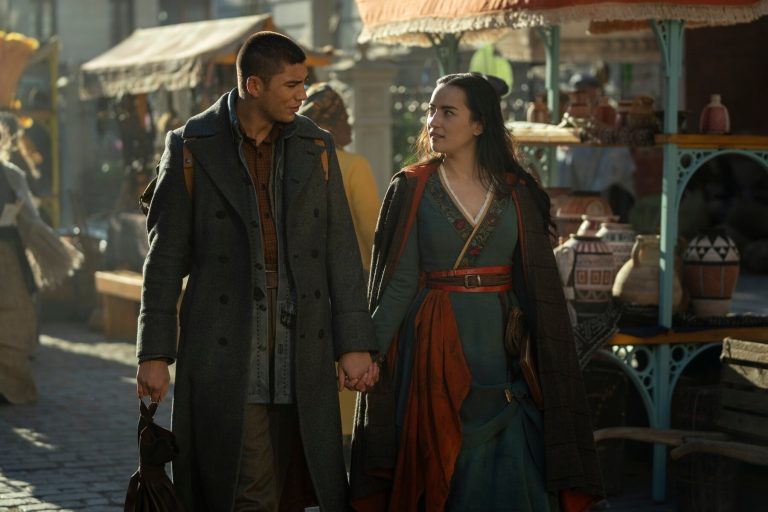 The show — Season 2 of which is coming on March 16 — is built around an orphan mapmaker named Alina Starkov (Jessie Mei Li) who unleashes an extraordinary power that sets dark forces conspiring against her — in such a way that it threatens to change the fate of her world.
Season 2 promises more friendships, romances, battles, and epic adventures. Alina is now on the run and determined to bring down the Shadow Fold and save Ravka from ruin. General Kirigan, however, is back to finish what he started and is more dangerous than ever — with an army of shadow monsters and terrifying Grisha recruits at his command.
Alina and Mai, meanwhile, rally their own allies, while the Crows in Ketterdam forge new alliances, get a chance at a deadly heist, and find themselves, per Netflix, "on a collision course with the legendary Sun Summoner."
Money Shot: The Pornhub Story + other new titles to check out
For this next Netflix release, meanwhile — in hindsight, I suppose we can acknowledge it was probably inevitable that the Pornhub story would get a Netflix treatment eventually. Totally Under Control director Suzanne Hillinger's new documentary about the most high-profile adult website on the internet (Money Shot: The Pornhub Story) hits Netflix on March 15, and focuses on two storylines tied to the naughty site:
One is the way Pornhub turned into a portal for creators to make a safe living from sex work, which Pornhub and its supporters argue is routinely under fire thanks to unjust censorship. The other storyline has to do with the site's many lawsuits from assault victims and from activists who allege Pornhub is connected to child sex trafficking.
From Netflix's official synopsis of this new release: "Pornhub, the internet's most famous adult entertainment platform, fundamentally changed how pornography is made and distributed. This enabled erotic content creators to reach a massive audience while the company made billions of dollars — but it also became embroiled in allegations including non-consensual material and trafficking on the site."
More Netflix releases
As for what other Netflix releases will be available to stream next week, they include everything from an animated family-friendly book adaptation to new reality series, Part 2 of The Glory, and this next title — a sequel series to a 2020 Netflix movie from Spain.
Sky High: The Series: This follow-up to the 2020 Netflix film of the same name focuses on Sole, the window of gang leader Angel who now has a son to take care of and a troubled business to maintain.
Instead of leaning on her father Rogelio (a stolen goods trafficker in Madrid) for help, she decides to make a clean break and live for herself. She enlists new allies, makes contact with and wins the trust of a gang of thieves, and sets out to pull off ambitious robberies again while solving the mystery of the deaths that have changed her life. Release date: March 17.
The Glory: Part 2: If slow-burn Netflix revenge dramas are your thing, the vengeance doesn't get more all-encompassing or life-destroying than the sort that's carried out by Dong-eun, the character played by Song Hye-kyo in Netflix's hit Korean series The Glory.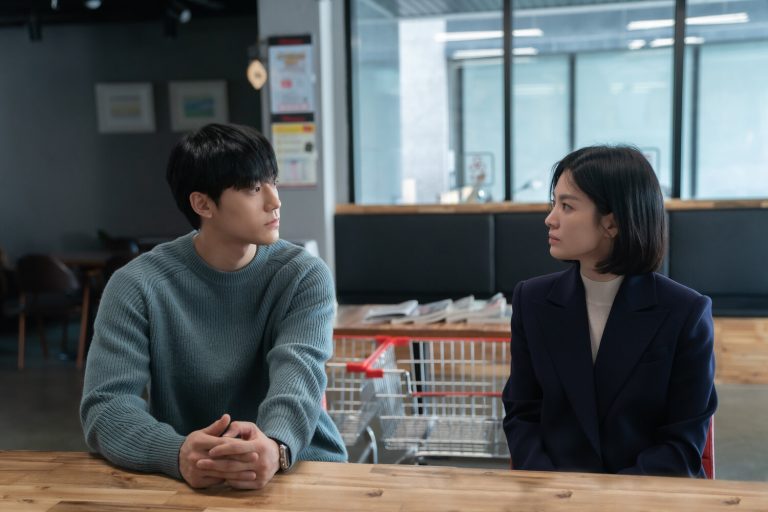 Per Netflix, The Glory is the story of a woman "with a broken soul" because of childhood violence — and who dedicated her life to taking revenge on the now-grown tormentors who made her childhood such a nightmare. From Netflix's announcement of the new episodes of the series:
"The Glory Part 2 will build on the story of surveilling and closing in on the lives of Yeon-jin and their fellow perpetrators and show how they fall into their versions of 'hell' that Dong-eun has meticulously planned out, quenching viewers' thirst for the ending." Now streaming.
Outlast: Netflix sometimes seems like it tries out new reality series with the frequency that I put on a new shirt every day.
In the new 8-episode Netflix release Outlast, 16 contenders try to outlast each other in a survival competition set in the Alaskan wilderness, where the prize is $1 million. The only rule in the game: You've got to be part of a team to win. Now streaming.
Dance 100: From the official synopsis of this new 6-episode Netflix release, hosted by Ally Love: "Dance 100 is an epic street dance competition showcasing eight accomplished dancers who are ready to prove they're the next superstar choreographer.
"Showcasing one hundred of the world's best dancers, known as the Dance 100, the contestants must choreograph, teach and perform next-level group performances that will wow the judges, who, in a twist — are their own dancers." Release date: March 17.
The Magician's Elephant: A new animated Netflix release
Finally, if you're looking for something to watch with the entire family, there's also a new animated Netflix release coming next week based on Newbery Award-winning author Kate DiCamillo's classic novel that should easily fit the bill.
Directed by Wendy Rogers and written by Toy Story 4's Martin Hynes, The Magician's Elephant debuts on March 17 and is the latest addition to Netflix's growing slate of original animated features that include the Academy Award-nominated Klaus, Glen Keane's Over the Moon, and Guillermo del Toro's Pinocchio.
The story: The protagonist of the film is young Peter, who sets out to find his long-lost sister and comes across a fortune teller in the market square. He asks the obvious question: Is his sister still alive? The surprising response from the fortune teller: Follow a mysterious elephant, which leads to Peter needing to also attempt a trio of impossible tasks.
"Peter's story planted itself in my heart when I first read the book," director Wendy Rogers said, in an interview included with Netflix's press material. "I felt very connected to him, and was totally captivated by the world and the characters. The power of hope, the belief that anything is possible, and the ability to ask 'What if?' are all themes that are woven into the fabric of this film, and resonate now more than ever."