Secret Invasion episode 4 is now streaming on Disney Plus, bringing us closer to the end of Marvel's latest MCU series. Secret Invasion has not been a success so far. Episode 4 is proof of that, as it features several big reveals, some of which could have come earlier in the season. I'll explain all of them below, but not before warning you that big spoilers will follow.
The truth about Nick Fury's wife
We met Priscilla (Charlayne Woodard), the wife of Nick Fury (Samuel L. Jackson), a few episodes ago. And we finally learned more about her. Just as I had suspected after Secret Invasion episode 3, the Skrull rebels wanted Fury dead. And Priscilla would be the best person to pull it all off.
It turns out that Fury was right to hide Priscilla away all these years. He clearly cares for her, and she might have been a liability for him in his glory days. As for her, Priscilla might have taken this human form to also fall in love with Fury. But love wasn't necessarily her main objective. Access to Fury might have been more important than anything else.
Still, Fury is right to have bugged his wife, and he knows what's coming for him. The kitchen stand-off that follows is terrific, and for a second, you really think Fury kills his alien wife as both characters fire their guns. Sadly, Marvel didn't have the guts to go there. Or to kill Fury. This would have been one great way to replace the former SHIELD operative with a Skrull.
The Super Skrulls are here
Speaking of Skrulls, the Super Skrulls are already here. In the previous episode, we saw Gravik (Kingsley Ben-Adir) display his fast-healing abilities. The new Secret Invasion installment shows us the Skrull leader using Groot-like powers while assaulting the US President's motorcade.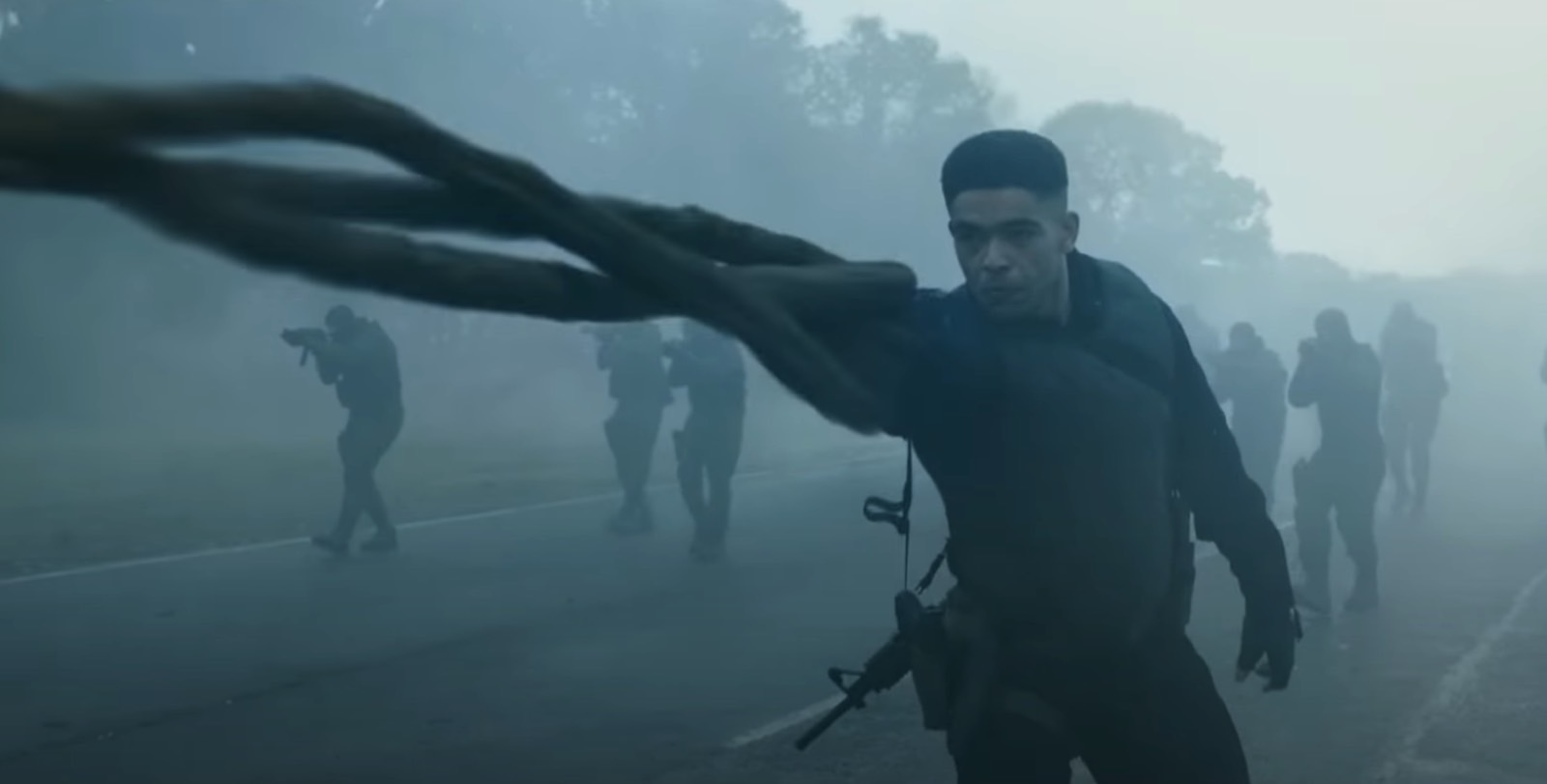 G'iah can't die from bullet wounds
Earlier in episode 4, Marvel confirmed another one of my hunches. Talos's (Ben Mendelsohn) daughter G'iah (Emilia Clarke) isn't dead. She used the Super Skrull serum on her own, injecting herself with the Extremis virus. Like Gravik, she can't die from bullet wounds.
We see the same happen later in the episode when Gravik survives a firefight with Gravik.
Whether they're good or bad guys, Super Skrulls will be a problem that might necessitate intervention from the Avengers. Not that I expect any other Avengers to pop up in Secret Invasion episodes 5 and 6.
War Machine has been a Skrull all along
Speaking of Avengers, we finally got the clear confirmation we needed. War Machine (Don Cheadle) is a Skrull in disguise. We saw the unnamed Skrull replacing Rhodey turn into him after taking a shower. It's unclear how long he's been one, but the James Rhodes we saw so far was working with Gravik all along.
He told Priscilla to kill Fury, which is a strange choice, considering that he could have done it himself long ago.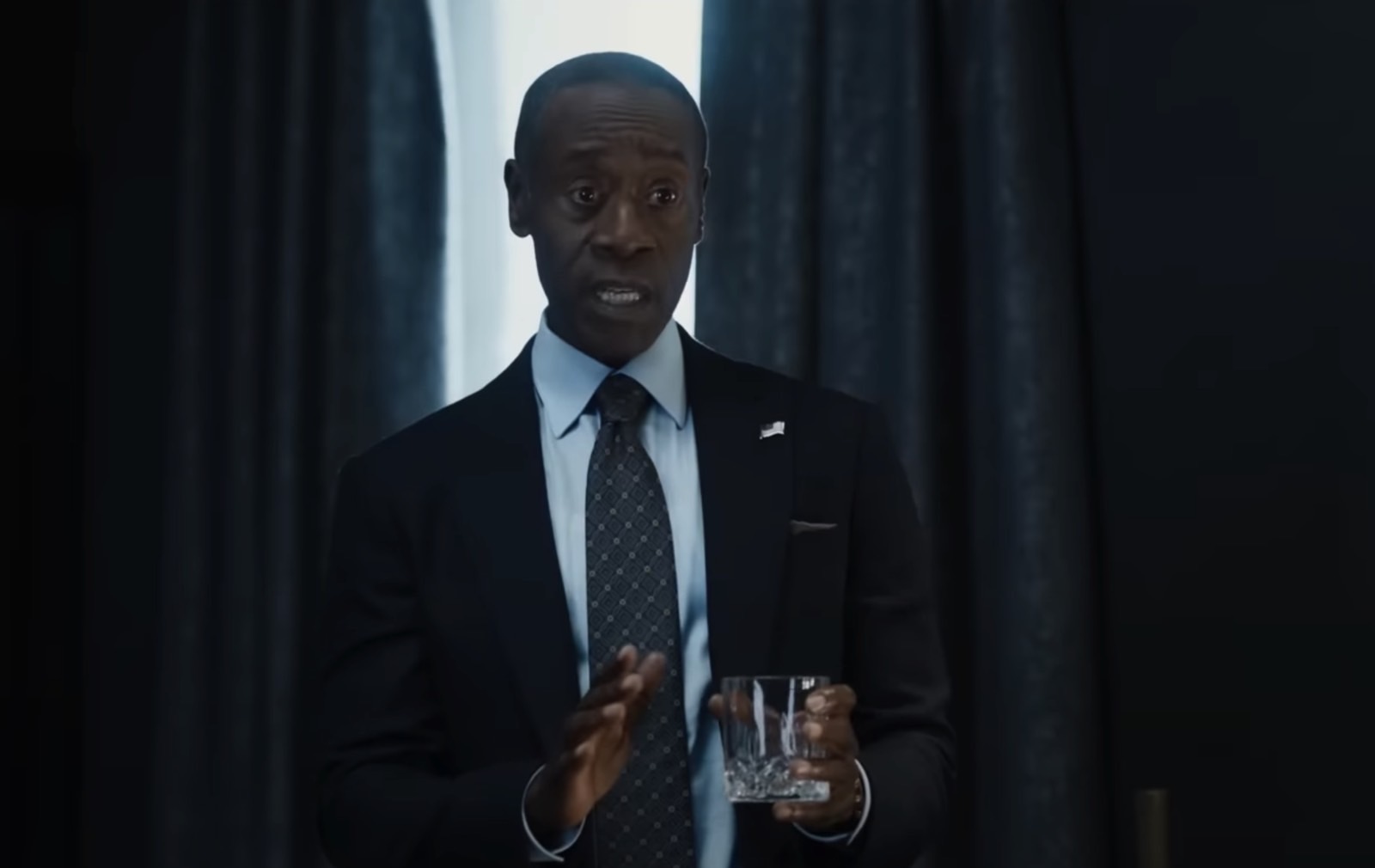 In addition to trying to have Fury killed, Rhodey also set up the ambush to kill the US President and blame it on the Russians. It's all part of the Skrulls' complex plan to have humans declare war on each other.
While I can't understand why the Skrulls haven't replaced the world leaders and then declared war on themselves, I'm still curious to see when the Skrulls took Rhodey and what other Avengers they might have replaced.
Separately, I was puzzled not to see Rhodey at least pretend to want to get into the fight to save the US President. I don't expect him to carry a War Machine suit like Iron Man (Robert Downey Jr.) would. But Rhodes was nowhere in that fight.
Talos might actually be dead
The forever good guy Talos might not survive episode 4, which is unfortunate. I loved Ben Mendelsohn's performance as the Skrull alien in Secret Invasion. I'd hate to see this character go away before Marvel could feature more of him in other connected stories.
However, Talos isn't a Super Skrull. He received not one but two wounds during episode 4. The second one, which looked fatal, came from Gravik. Sadly, Marvel uses another death cliffhanger to end a Secret Invasion episode. Since this is a war between humans and aliens, and since G'iah didn't die in episode 3, I think Talos's death should be final, no matter how saddened I might be.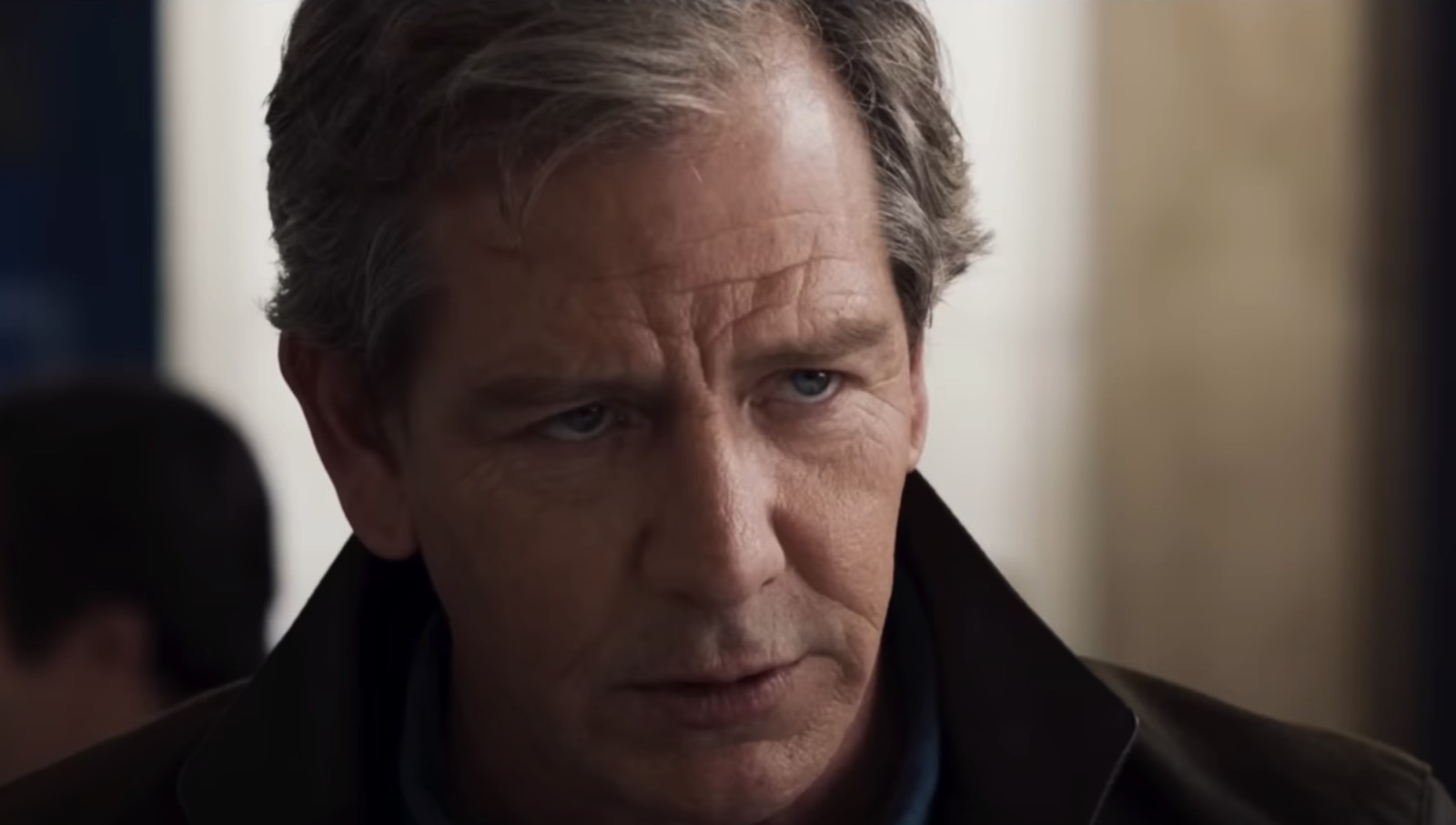 We'll have to wait for episode 5 to tell us whether Talos survived. But I will point out another obvious detail. Whether the former Skrull leader dies, more humans have witnessed this shape-shifting alien race in action. It'll be interesting to see whether this information becomes public knowledge anytime soon. Especially with Fury having just saved the life of the president.