If you purchase an independently reviewed product or service through a link on our website, we may receive an affiliate commission. Learn more.
Winter is coming. No, we're not suggesting you should relive the pain and anguish of Game of Thrones and its unfathomably bad final season. Winter is actually coming and the weather is already starting to cool down in many regions across the United States. Now is the time to start stocking up on essentials, so you don't have to deal with lugging things around through freezing temperatures and snowstorms. And needless to say, dog food should be near the top of the list for any pup owner.
Amazon is running a big one-day sale on Wellness dog food covering all of the company's most popular dry foods and wet foods. Whether you feed your dog kibble, wet food, or both, you'll be covered in this great sale. Prices start at just $11.54 and there are 12 different deals in total. You can see them all right here, plus our five favorite bargains are listed down below. Definitely take advantage of this great sale, and remember that these discounted prices are only available until the end of the day on Thursday.
Wellness Complete Health Natural Dry Large Breed Puppy Food, Chicken, Salmon & Rice
---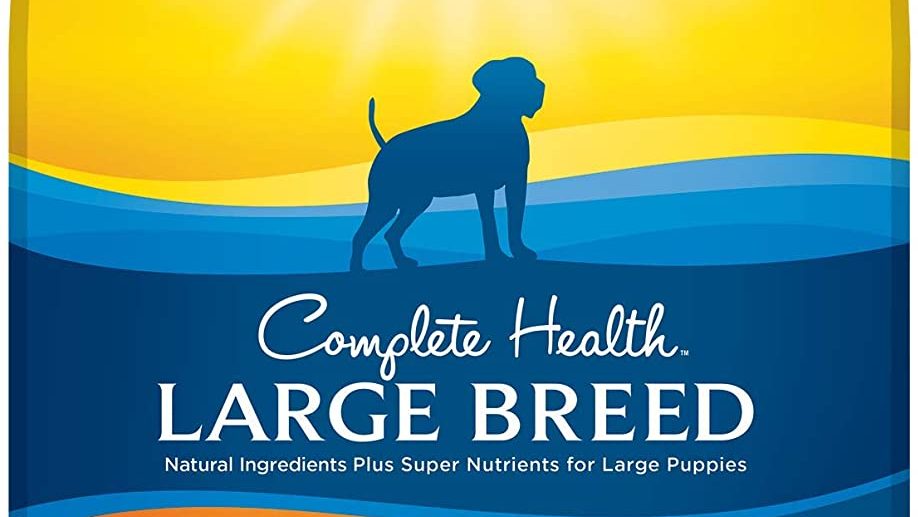 This will deliver high quality proteins and grains for your larger dog. You always want to give your dog a balanced diet and the fact that this has chicken, salmon, and rice, which will give them specific minerals to help them grow. They'll produce a better coat with the salmon pieces. Here is more info from the Amazon product page:
SUPPORTS HEALTHY GROWTH AND DEVELOPMENT: Guaranteed levels of DHA from Salmon Oil supports brain development, antioxidants support strong immune systems, balanced nutrients promote optimal energy and Omega Fatty Acids ensure healthy skin and coat

WHOLE BODY HEALTH: Supported by omega fatty acids, essential vitamins, antioxidants and probiotics

FIND THE RIGHT FOOD: Wellness offers a full range of foods to support your dog's specific needs, including grained and grain free options, high protein recipes and limited ingredient diets for dogs with food sensitivities
Wellness Complete Health Natural Large Breed Dry Dog Food
---
You can pick up either a 15-pound, 24-pound, or 30-pound bag of this for your adult dog. Utilizing this will help all of your dog's body systems, including coat and skin, energy, muscles, and more. It is well-balanced with ingredients like proteins, blueberries, spinach, and flaxseed. Here is more info from the Amazon product page:
Large breed dog food for a lifetime of wellbeing: High quality proteins and wholesome grains are balanced to deliver a complete diet packed with the nutrients your large breed dog needs to thrive; No meat byproducts, fillers, or artificial preservatives

Optimal energy and healthy immune systems: Antioxidant rich ingredients support strong immune systems, balanced nutrients promote optimal energy and guaranteed levels of Omega Fatty Acids ensure healthy skin and coat

Whole body health: Supported by omega fatty acids, antioxidants, glucosamine, probiotics and taurine for a healthy heart
Wellness CORE Natural Dry Dog Food Original Turkey & Chicken
---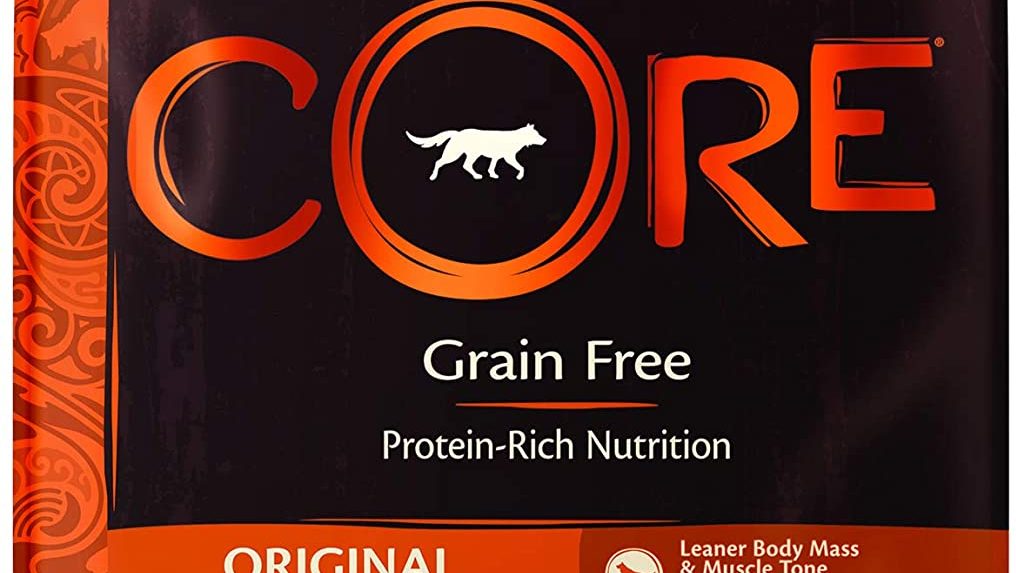 This has guaranteed levels of Omega fatty acids because it includes ingredients like flaxseed and salmon oil. Your dog's skin and coat will be healthier than ever. Their heart will be boosted by the antioxidants, probiotics, and taurine. Here is more info from the Amazon product page:
ADVANCED NATURAL NUTRITION TO FUEL YOUR DOG'S BEST LIFE: Premium protein expertly balanced with nutrient rich superfoods for a complete and balanced dog food, with guaranteed levels of all the nutrients your dog needs to thrive and no fillers

SAVORY FOOD DOGS LOVE: Wellness CORE is available in grain and grain free recipes, as well as limited ingredient diets for dogs with food sensitivities

LEANER BODY MASS AND MUSCLE TONE: Wellness CORE dog food is made with a high concentration of protein from fresh meat ingredients
Wellness CORE Natural Grain Free Wet Canned Dog Food
---
With canned wet dog food, you are able to store more options for your dog. This promotes whole body health and doesn't contain any of the man-made ingredients you don't want. There is no meat byproducts, artificial colors or flavors. This also does not have any wheat, corn, or soy. Here is more info from the Amazon product page:
ADVANCED NATURAL NUTRITION TO FUEL YOUR DOGS BEST LIFE: Premium protein expertly balanced with nutrient rich superfoods for a complete and balanced dog food, with the nutrients your dog needs to thrive and no fillers

SAVORY FOOD DOGS LOVE: Wellness CORE is available in grain and grain free recipes, as well as limited ingredient diets for dogs with food sensitivities

LEANER BODY MASS AND MUSCLE TONE: This recipe is made with a high concentration of protein from fresh meat ingredients; contains no meat byproducts, wheat, corn, soy, artificial colors, flavors or preservatives
Wellness Natural Pet Food Wet
---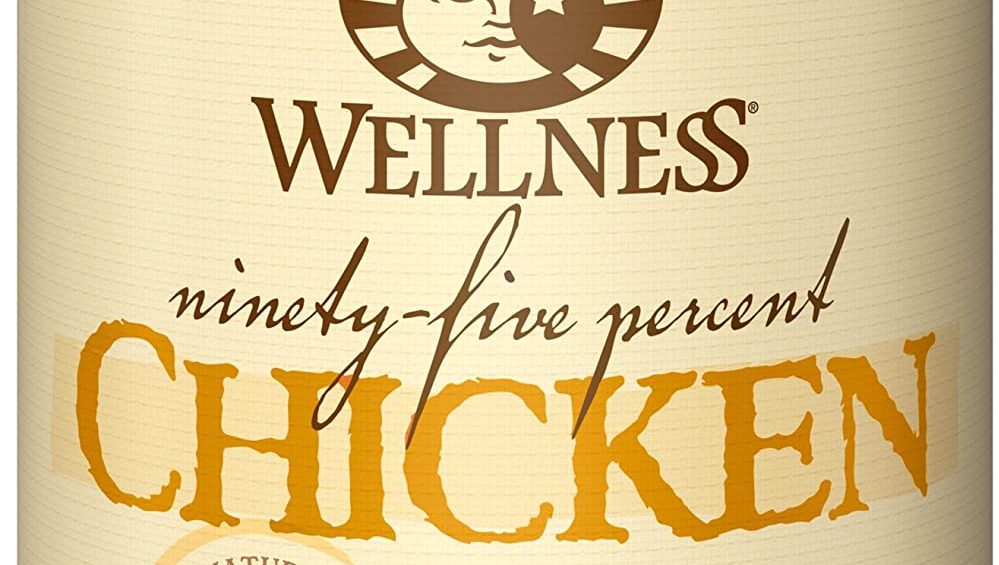 You can choose between chicken, turkey, beef, or lamb flavors. All of them are packed with 95% of natural ingredients, giving your dog the best foods. This is an excellent addition to go with dry food and kibble. Here is more info from the Amazon product page:
SAVORY TASTE YOUR DOG WILL LOVE: This all natural, grain free canned dog food is packed with 95 percent high quality chicken to add savory taste and texture to your dog's bowl

GREAT FOR DOGS WITH FOOD SENSITIVITIES: Crafted with a single protein and limited ingredients, this recipe contains no meat byproducts, wheat, corn, soy, artificial preservatives, colors, or flavors

PROTEIN PACKED MIXER OR TOPPER: Serve on top of your dog's food, mix it in, or serve as a savory snack to add variety to your dog's diet; it's a perfect complement to our Complete Health dry dog food