Super Bowl LVII is on Sunday, February 12, 2023, at 6:30 PM ET. That means you have just over two weeks to ensure that your home theater setup is up to snuff if you're having people over to watch. The good news is that there are already tons of terrific Super Bowl TV deals available right now. That means you have plenty of time if you need to upgrade.
The current crop of TV deals ahead of the Super Bowl in 2023 is among the best we've seen. You can save hundreds or even thousands of dollars, depending on what size TV you're looking for.
Excellent sales are running right now on Samsung TVs, LG OLED TVs, Sony 4K TVs, and more. Here, we're going to show you some of the best Super Bowl TV deals available online.
Samsung TV deals for Super Bowl 2023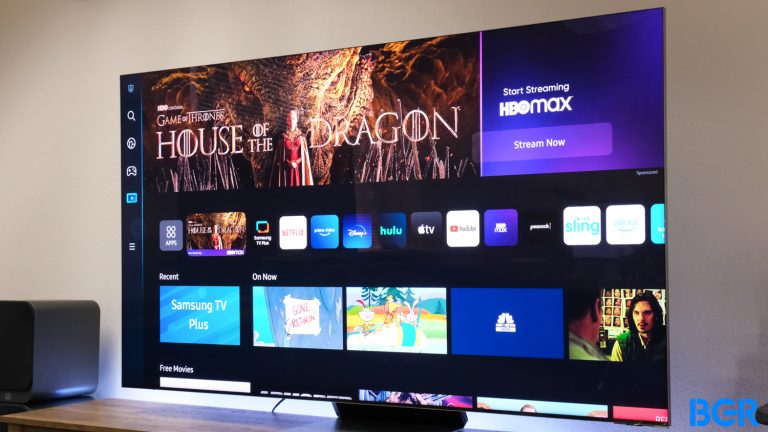 Samsung TVs are always top sellers during any sale. Of course, there are two main reasons for that.
First, Samsung TVs are among the best in the business, hands down. They always score top ratings in professional reviews, as you can see in our recent Samsung QN900B 8K QLED TV review. Common traits include incredibly vivid picture quality, dazzling brightness, and sleek designs.
And second, Samsung TVs are often very expensive.
Here are some of our favorite Samsung TV deals ahead of the Super Bowl. You'll find discounts of up to $1,800 off if you want a huge Samsung 85-inch QN90B TV, and prices start at $1,197.99 for the 55-inch QN85B TV.
LG OLED TV deals
There were tons of great deals on LG OLED TVs ahead of the holidays a few months ago. Now, however, the discounts are few and far between.
Luckily, however, we found a few solid discounts on LG OLED TVs and LG MiniLED TVs.
Sony TV deals
Sony makes fantastic TVs that span every price range and technology. You can get a gorgeous Sony TV for under $500 if you want, or you can buy a premium Sony OLED TV for more than $10,000.
Here are some of the best Sony TV deals we found for Super Bowl LVII.
Other TV deals & soundbar deals
In addition to the brands above, there are plenty of Super Bowl TV deals from more affordable brands. Additionally, you can find some solid discounts on specialty TVs, like Furrion outdoor TVs (Furrion deals start on January 30) and the LG Pose smart TV.
On top of that, there are some outstanding sales on Bose soundbars, Sony soundbars, Samsung soundbars, and more.
Here are some of our favorites: