Despite increasing competition, Samsung's lineup of foldable smartphones is still the best in the business. And today, the Galaxy Z Flip 4 is on sale with discounts of up to $160 off.
The Galaxy Z Flip 4 is already the most affordable model among the company's current-generation foldables. With a starting price of $999.99, its MSRP is $800 less than the flagship Galaxy Z Fold 4.
Today, however, Amazon is running a big sale that makes it even more affordable. The unlocked version of Samsung's Galaxy Z Flip is currently $150 off if you buy the 128GB model. That drops the price to $849.99.
Or, you can save $160 on the 256GB version and get it for $899.99, which is down from $1,059.99.
Samsung's Galaxy Z Flip 4 features a portrait design that gives it a nice tall 6.7-inch Dynamic AMOLED display when unfolded. The design is also much more compact than the Galaxy Z Fold 4 when unfolded, so it fits better in most pockets.
There's a secondary 1.9-inch Super AMOLED screen on the outside of the phone, which means you don't even have to open it to see notifications and other info. Other key specs include a 12-megapixel wide camera, a 12-megapixel ultra-wide camera, 10x digital zoom, a 10-megapixel selfie camera, 8GB of RAM, and a nice big 3,700 mAh battery.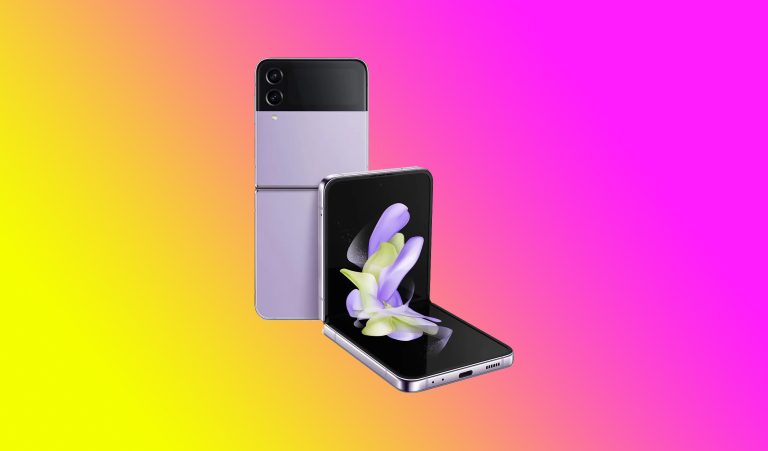 Samsung's Galaxy Z Fold 4 is currently $400 off at Amazon, which is a huge discount. But even with that 22% price cut, it still starts at $1,399.99.
Meanwhile, Amazon's current deals slash the starting price of the Galaxy Z Flip 4 to just $849.99. It's the cheapest price on any current Samsung foldable, and it's a terrific deal on what's sure to be a great upgrade compared to your current phone.
Every available color for the Samsung Galaxy Z Flip 4 is included in this deal, and you can see them all on the sale page.