The leaked Sam's Club Black Friday 2017 ad teases a special iPhone promotion that will be revealed online on November 15th. Well, it just so happens that it's November 15th and as expected, the retailer posted the deal on its website.
Sam's Club promises $100 off "any iPhone" — it's a Sam's Club Gift Card worth $100 — without revealing whether the highly coveted iPhone X is included in the promo. On October 30th, however, Sam's Club hosted a One Day Only shopping event that did include iPhone X deals. Is it possible that Black Friday shoppers can actually get a discount on the iPhone X?
Sam's Club says in its flyer that it'll offer buyers a deal on "any Apple iPhone," but the associated image only shows the iPhone 8 Plus and the iPhone 8: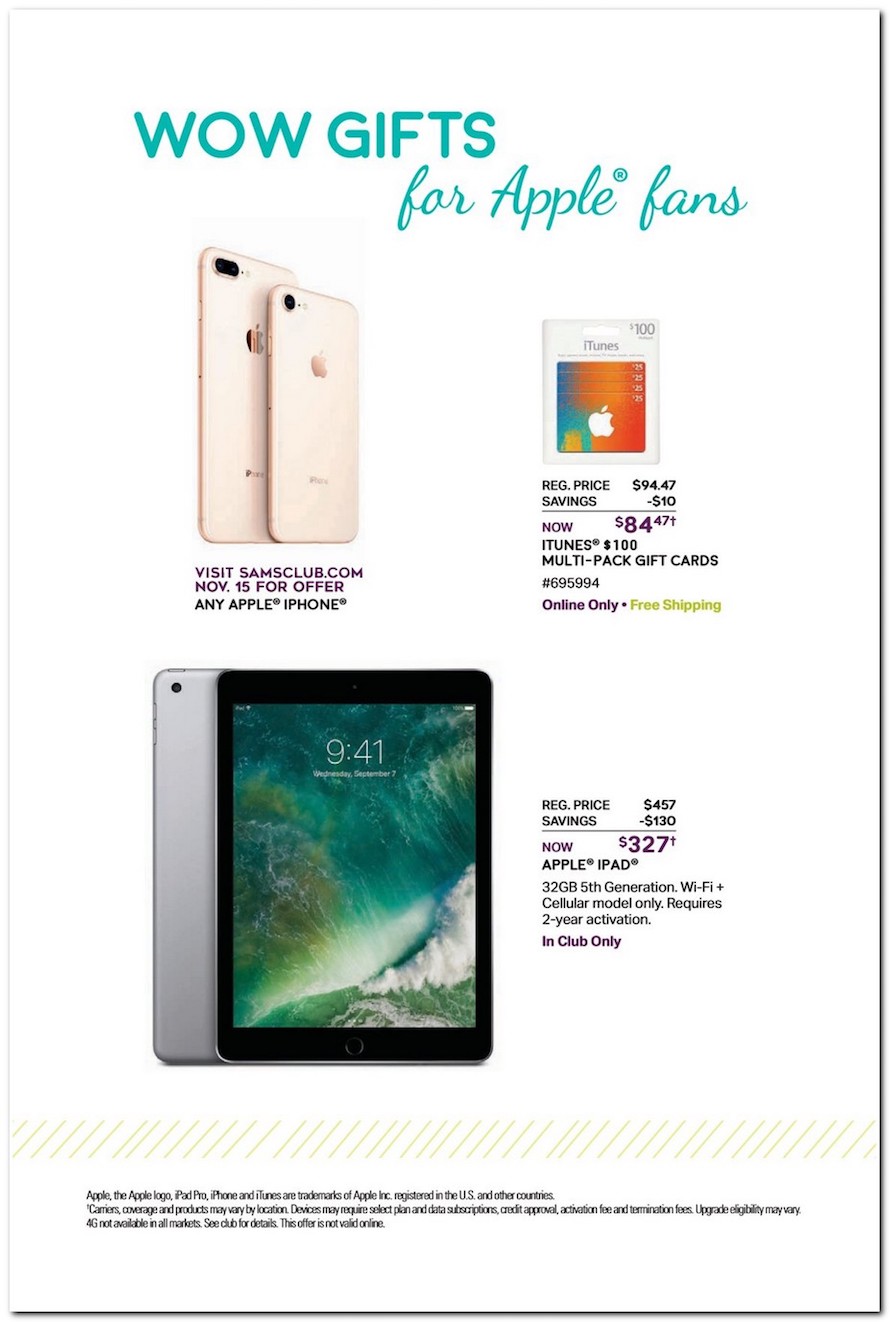 The deal is now available on Sam's Club's home page, you just have to scroll a little to find it: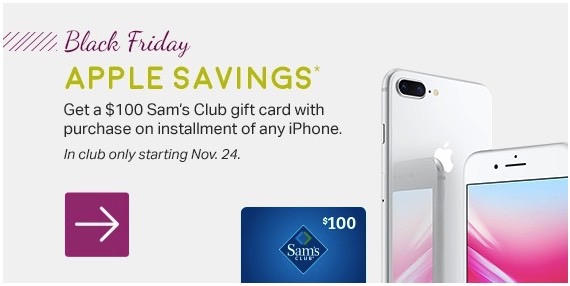 "Get a $100 Sam's Club gift card with purchase on installment of any iPhone," the image reads, adding that the deal is valid "in club only" starting November 24th. Again, the only image Sam's Club uses is an iPhone 8 Plus. The link leads to a landing page where we find out that the deal is valid "with purchase and activation on installment of select iPhones" and that quantities will be limited. The iPhone X isn't included, just as expected, with Sam's Club highlighting only the iPhone 8 Plus and iPhone 8.
If you plan to buy an iPhone 8 or 8 Plus on an installment plan, then you should check Sam's Club offer on Black Friday. That $100 gift card should come in handy for Christmas shopping.