If you purchase an independently reviewed product or service through a link on our website, we may receive an affiliate commission. Learn more.
Robot vacuums have become so popular over the last few years, and that's fantastic. And right now, Roomba vacuum deals on Amazon are down to the lowest prices of the season. As a matter of fact, many of the remarkable Black Friday Roomba deals we saw last year have now reappeared in January 2023.
This is a sale you definitely don't want to miss. Prices start at just $179 for the Roomba 694, and the wildly popular Roomba j7+ with auto-empty is $200 off. Plus, the new Roomba Combo j7+ with a built-in mop is down to its lowest price ever.
The high demand for autonomous vacuum cleaners means a lot of variety out there. So many different brands have popped up with new offerings.
It doesn't matter whether you want to spend as little as possible on something basic or you have a huge budget and you want all the bells and whistles. In either case, there are countless great options out there for you. Of course, iRobot's Roomba brand is still the best in the business.
Today's deals start at just $179 for a best-selling Roomba 694 robot vacuum with thousands of 5-star Amazon reviews. Mid-range and high-end models are on sale too.
Best Roomba robot vacuum deals available now
One of our favorite deals right now saves you $150 on the Roomba i3+ EVO robot vacuum that does it all. That means you can get an awesome Roomba with auto-empty for only $399. That is by far the best deal we've seen all season for this model.
This isn't merely one of the best Roombas you can get right now. It's also one of the best robot vacuums ever made thanks to tons of power and advanced features. The most obvious example is self-emptying, which lets the robot clear out its own dustbin after each cleaning. That way, you can literally set it and forget it for months at a time.
Want to step things up even more? Well, the excellent iRobot Roomba i7+ robot vacuum with more complex navigation tech and plenty more power has a nice discount at $530 right now.
But you might want to skip the i7+ right now. That's because you can get the smartest robot vacuum that iRobot has ever made for just $70 more!
iRobot's high-end Roombas have deep discounts
The newest Roomba with AI and other cutting-edge features is the Roomba j7+. And it also happens to have great discounts right now.
The Roomba j7 and Roomba j7+ with auto-empty both have deep discounts in this big sale. Prices start at just $399, and you'll save $200 on the plus model.
You can learn more about this AI-powered robot vacuum in my Roomba j7+ review.
On top of that, the hot new Roomba Combo j7+ is on sale at its lowest price ever. This is the first Roomba robot vacuum with a built-in mop, and people have been loving it so far.
Or, if you want the very best of the best, there's only one model to consider. The incredible, top-of-the-line Roomba s9+ robot vacuum that used to retail for $1,300 is now on sale for just $799. Or, get the Roomba s9+ and Braava Jet m6 bundle for $999 instead of $1,249.
Check out my Roomba S9+ review to learn more about this fantastic model.
Of course, many of you want something in the middle that packs plenty of power without costing a fortune. Don't worry, we've got more great deals to tell you about.
More Roomba vacuums are on sale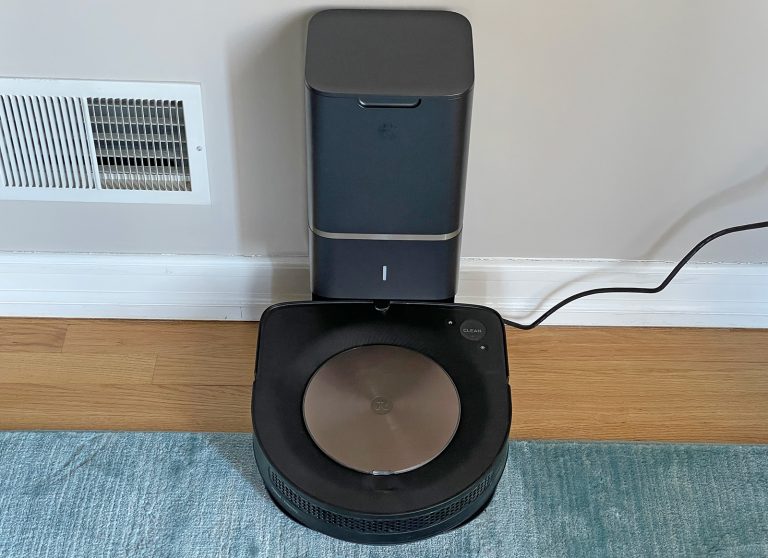 All our readers know that self-emptying is an awesome convenience feature. But it's still not really what you might call a must-have feature for everyone. After all, it adds a hefty premium to your cost.
It's great to only have to empty your dust bin once every few weeks instead of doing it after each time your robot vacuum runs. But taking 60 seconds to empty a dust bin a few times each week is still way better than having to vacuum the floors yourself.
Do you want a powerful Roomba model at a much lower price? You definitely need to check out a few additional Roomba vacuum deals available right now at Amazon.
As I mentioned earlier, prices start at $179 right now for the beloved Roomba 694. It handles all your basic jobs so it's perfect for everyday needs. Plus, it works with Alexa so you can have it clean a room using nothing but your voice.
You'll get the power and performance Roombas are known for. Plus, you'll get some great additional features like Alexa support.
All of these deals will likely end soon, so hurry or you might miss out.