If you purchase an independently reviewed product or service through a link on our website, we may receive an affiliate commission. Learn more.
Get into the zone when you're listening to your favorite music. It takes a lot to find the right music for an occasion. Whether it's a backyard barbecue at your home, an exercise routine, or a wedding, there are obviously different styles of music needed for each. Putting together playlists can be extremely fun but also challenging. You don't want somebody else to take an aux cord away from you when you get it. If it is for an occasion that you'll be listening on your own, you want to be able to focus on the music. That's why today's Amazon sale on AnkerDirect headphones is a must-see.
You'll find lower prices on AnkerDirect headphones today and today only. The best part about these headphones is that they have active noise cancellation, keeping your mind focused on the music. Of course, this also works for anything that you're listening to. So if you're a big fan of podcasts, line up your queue. We've highlighted the best parts of this sale below, so make sure to check it out.
Up to 25% off AnkerDirect headphones and accessories
$44.99 - $97.49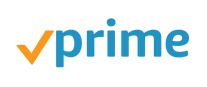 A pair of AnkerDirect headphones to wear all the time
You'll be able to use the Soundcore by Anker Life Q35 Multi Mode Active Noise Cancelling Headphones all the time. These offer you 40 hours of listening abilities, so you'll have plenty of time to enjoy your sound. The custom silk-diaphragm drivers accurately reproduce music across a wider frequency range in order to cut out distortion and deliver you pure sound. Three times more data is transmitted with this than standard Bluetooth headphones. There are two mics on each earcup to detect and filter out distracting noises, cancelling out extraneous noise. These have a lightweight build and the cups are extremely comfortable to fit on your ears. A built-in sensor detects when they're removed from your ears in order to successfully pause your music. Normally, these are $130. But today, you can get them for just $97.49!
Soundcore by Anker Life Q35 Multi Mode Active Noise Cancelling Headphones, Bluetooth Headphones…
$129.99
$97.49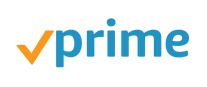 Save up to 25%
More headphones and accessories to enjoy
If you're in the market for earbuds, then there are other great options on Amazon. TOZO T10 Bluetooth 5.0 wireless earbuds are 20% off today. But if you're someone who prefers over-the-ear headphones, there's another AnkerDirect option for you. The Soundcore by Anker Life Q30 Hybrid Active Noise Cancelling Headphones are also discounted now. You'll be enjoying your music in hi-res, thanks to the 40mm drivers. The treble extends up to 40kHz for improved clarity. These feature three modes: transport, outdoor, and indoor, to find the level of noise cancellation for your situation. Playing for 40 hours on a charge in noise-cancelling mode or 60 hours on standard mode, you can listen for a long time. These comfortable headphones are only $59.99, marked down from $80.
Soundcore by Anker Life Q30 Hybrid Active Noise Cancelling Headphones with Multiple Modes, Hi-R…
$79.99
$59.99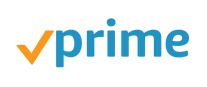 Save up to 25%
You can also enjoy the Soundcore by Anker Life Q20 Bluetooth Headphones Holiday Edition with Travel Case deal. This reduces ambient noise up to 90% and has four microphones. You'll enjoy stronger bass and amplify your listening experience with the touch of a button. It has the same battery life as the Q30. The headphones will isolate noise and give you a travel case to store them in. They are down to just $44.99.
Anker Soundcore Life Q20 Hybrid Active Noise Cancelling Headphones, Wireless Over Ear Bluetooth…
$94.99
$44.99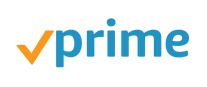 Save up to 53%
Go here to see this month's best deals on Amazon!