If you purchase an independently reviewed product or service through a link on our website, we may receive an affiliate commission. Learn more.
If you have an Instant Pot, you undoubtedly love it. What's not to love? These fantastic multi-use cookers are total game changers, making it so easy to cook delicious meals for your whole family to enjoy. The problem many people have is that they find a handful of recipes they like and then they stop experimenting. That's a big mistake, because the world is your oyster when you've got an Instant Pot! To help you shake things up a bit, we've listed five of our favorite Instant Pot cookbooks below and they're packed with delicious recipes you'll love. Definitely check them out.
Instant Pot Pressure Cooker Cookbook: 500 Everyday Recipes for Beginners and Advanced Users
Enjoy these 500 Recipes for Any Budget.
Recipes are listed step by step in a clear and understandable manner.

With this cookbook, you will cook better, tastier and faster meals for yourself and your family.

In this cookbook, you will discover…

Amazing meals the whole family will love.
Recipes for vegetarians anyone will enjoy.
Most recipes made for anyone with a busy lifestyle.
Detailed ingredient lists and precise cooking times so each dish turns out perfect.
Easy-to-follow instructions on making each dish in an Instant Pot.
Helpful tips and tricks on how to make each meal one your whole family will request time and time again.
Plus much more helpful information.
Eating is meant to be a shared experience and is a great time for family members to catch up with each other's day. A good meal gets them to the dinner table every time.
Instant Pot Pressure Cooker Cookbook: 500 Everyday Recipes for Beginners and Advanced Users. Tr…
$8.70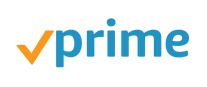 ---
Skinnytaste One and Done: 140 No-Fuss Dinners for Your Instant Pot®, Slow Cooker, Air Fryer, Sheet Pan, Skillet, Dutch Oven, and More
New York Times Bestseller
Wall Street Journal Bestseller
USA Today Bestseller

A Best Book of 2018:
Amazon
The Kitchn
MindBodyGreen

For your Instant Pot®, electric pressure cooker, air fryer, slow cooker, multi-cooker, Dutch oven, sheet pan, skillet, and more–140 healthy and delicious recipes that are big on flavor and low on calories and cleanup.

Skinnytaste One and Done is the perfect resource for busy home cooks looking for easy, good-for-you dinnertime solutions. #1 New York Times bestselling author Gina Homolka incorporates her healthy, flavor-forward recipes with everyone's favorite way to cook—in one vessel, whether a sheet pan or multi-cooker, and everything in-between. No matter if you'd like to lose weight or just eat a little healthier, this book will make your weeknight dinner routine even simpler with satisfying, all-in-one recipes. Cooking in a single vessel means streamlined dinners with minimal fuss and cleanup—a huge plus after a long day.

The cookbook is organized by vessels that include everyday cooking equipment such as an Instant Pot®, a sheet pan, a Dutch oven, a skillet, a slow cooker, and an air fryer. As always, the recipes are big on flavor and light on calories, and now more convenient than ever. With 140 healthy, family-friendly recipes, 120 full-color photos, nutritional information for every recipe, and Gina's signature cooking tips, Skinnytaste One and Done will be a weeknight game changer. Even if you don't own all of the appliances, Gina gives alternative cooking directions using everyday cooking equipment where possible, so you won't miss out.
Skinnytaste One and Done: 140 No-Fuss Dinners for Your Instant Pot®, Slow Cooker, Air Fryer, Sh…
$30.00
$22.38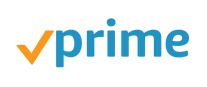 Save up to 25%
---
The Instant Pot Bible: More than 350 Recipes and Strategies
This complete and AUTHORIZED guide to your Instant Pot has more than 350 recipes for breakfasts, lunches, dinners, snacks, and even desserts–for every size and model of Instant Pot, including the Instant Pot MAX.

More than five million people worldwide use Instant Pots to get food onto their table fast. But only The Instant Pot Bible has everything you need to revolutionize the way you cook with your favorite machine. Every one of the 350+ recipes gives ingredients and timings for all sizes and models of Instant Pot, including the Instant Pot MAX, which cooks even more quickly. And you get exciting new recipes that utilize the MAX's unique Sous Vide setting.

The Instant Pot Bible is the most comprehensive Instant Pot book ever published, with recipes for everything from hearty breakfasts to healthy sides, from centerpiece stews and roasts to decadent desserts. Bestselling authors and pressure-cooking experts Bruce Weinstein and Mark Scarbrough offer customized directions and timings for perfect results every time. And many recipes can also use the slow-cook setting to let the machine cook while you do other things.

These innovative "road map" recipes for classics such as vegetable soups, chilis, pasta casseroles, oatmeal, and more let you customize flavors and ingredients to make each of your family members' favorites. Need dinner in an instant? No problem-more than 175 recipes come together in just a few minutes or just a few steps. Not to mention vegan and vegetarian, keto-friendly, and gluten-free options galore.

You'll find:
Buffalo Chicken Soup
Turkey Chili Verde
Classic Mac and Cheese
Dan Dan Noodles
Thai-Inspired Pulled Chicken Breasts
Smoky Chickpeas and Potato Curry
Sous Vide Strip Steaks with Chives and Garlic
Poached Salmon with Horseradish Sauce
Teriyaki-Style Braised Flank Steak
Red Beans and Rice
No-Drain Mashed Potatoes
Classic Cheesecake
And many more…
The Instant Pot changed the way you cook. The Instant Pot Bible helps you make the most of it.
The Instant Pot Bible: More than 350 Recipes and Strategies: The Only Book You Need for Every M…
$21.99
$11.99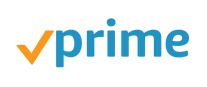 Save up to 45%
---
The Instant Pot Electric Pressure Cooker Cookbook: Easy Recipes for Fast & Healthy Meals
With over 500,000 copies sold―enjoy 100+ easy, wholesome, customizable recipes offered in the #1 bestselling official Instant Pot® cookbook.

There's nothing the Instant Pot® can't do―and with the right cookbook in hand, there's nothing you can't cook. The Instant Pot® Electric Pressure Cooker Cookbook will teach you to create a variety of healthy, easy-to-make recipes with confidence. From savory breakfasts and hearty stews to decadent desserts and more, this Instant Pot® cookbook is sure to satisfy everyone at the table.

In the pages of this bestselling Instant Pot® cookbook you'll find:

100+ no-fuss meals with options for vegetarian, gluten-free, and Paleo-friendly diets
Low-maintenance recipe guidelines including pressure levels and cooking times
Handy prep-time labels that specify meals that cook in 20 minutes or longer (45+ minutes), as well as kid-friendly dishes
Perfect for beginners or long-time enthusiasts, this Instant Pot® cookbook is your A-Z guide for all things Instant Pot®.

"For this busy mom, [the Instant Pot] was like learning to cook all over again…until I got this Instant Pot cookbook. Whether you are new to the Instant Pot or you are a pressure-cooker pro, this Instant Pot cookbook needs to be in your kitchen!" ―Julie Clark, Tastes of Lizzy T blog

"This Instant Pot cookbook has everything you need to know to use your Instant Pot…I highly recommend [it], It has been the best purchase I made since getting my Instant Pot." ―LMFerron, Amazon Top 500 Reviewer
The Instant Pot Electric Pressure Cooker Cookbook: Easy Recipes for Fast & Healthy Meals
$14.99
$8.97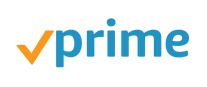 Save up to 40%
---
The Whole30 Slow Cooker: 150 Totally Compliant Prep-and-Go Recipes for Your Whole30
A New York Times Bestseller!

Since 2009, millions of people have transformed their lives with the Whole30. Now, co-creator Melissa Hartwig is making it even easier to achieve Whole30 success with delicious slow cooker recipes that turn ingredients into delicious, hearty meals while you're out and about. This follow-up to the best-selling The Whole30 Cookbook is packed with 150 recipes designed to get you out of the kitchen fast, so you can enjoy all the benefits of your Whole30-inspired lifestyle. The Whole30 Slow Cooker features delicious, no-fuss dinners that cook while you work; roasts that transform into tacos, salads, and soups, for easy meals throughout the week; and satisfying one-pot meals that make prep and cleanup a breeze. These creative meals use whole-food ingredients found in any supermarket, and as an added bonus, feature recipes and directions for making your meals Instant Pot-friendly!
The Whole30 Slow Cooker: 150 Totally Compliant Prep-and-Go Recipes for Your Whole30 ― with Inst…
$30.00
$15.68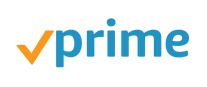 Save up to 48%